Croatia may have lost to France in the World Cup final, but the small Eastern European nation may just have won something altogether more precious – worldwide recognition on a whole new level.
Social media users are tweeting about Croatia like never before and web searches are through the roof. The country has long been a holiday hotspot, but many people don't seem to know much more than that about it. That all seemed to change dramatically over the World Cup.
Croatia's progress to the 2018 final was something of a surprise. Coming from a nation of just 4m people, the team displayed true character and grit to battle to the end to take on France, one of the favourites to win. And while Croatia didn't take home the trophy, the nation is likely to benefit massively in other ways.
Google Trends data highlights, astonishingly, that Google web search queries for "Croatia" have increased to the highest levels in history as people around the world search and locate information using the keyword "Croatia". Google ranks search popularity from zero to 100, where a value of 100 is the peak popularity for a term, and 50 half as popular. In the 2014 tournament, Croatia's score was 28, in 2018 the score is 100.
In a period of just one hour during the semi-final, 350,000 tweets were also sent out including the word "Croatia". That's roughly 80 times more than on an average day. And towards the end of the night on the day of the final against France, more than a million tweets had been sent out that included the word "Croatia".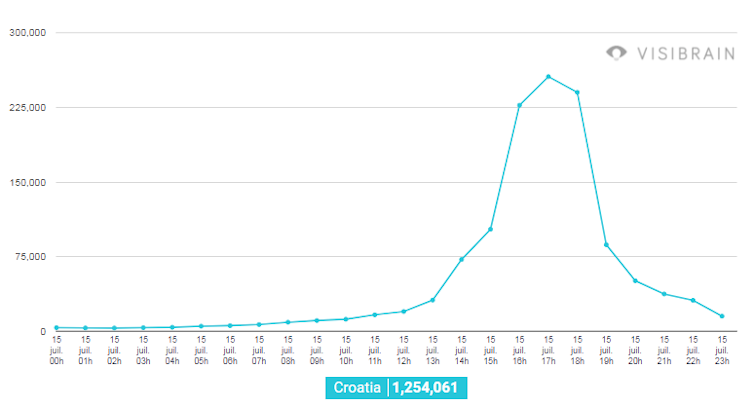 A country would usually have to spend millions if they wanted to gain this type of interest. This itself is a very rewarding aspect of progression in the tournament as it equates to massive free exposure for a nation.
Your next holiday?
Even before the final, the Croatian tourist board announced it had observed a 250% increase in website visits from across the world, compared to the same time last year. Croatian tourism outlets also capitalised on the increased interest by launching specific marketing communications across social media. This included a promotional video shared on YouTube by the Croatian National Tourist Board which has been viewed over 250,000 times.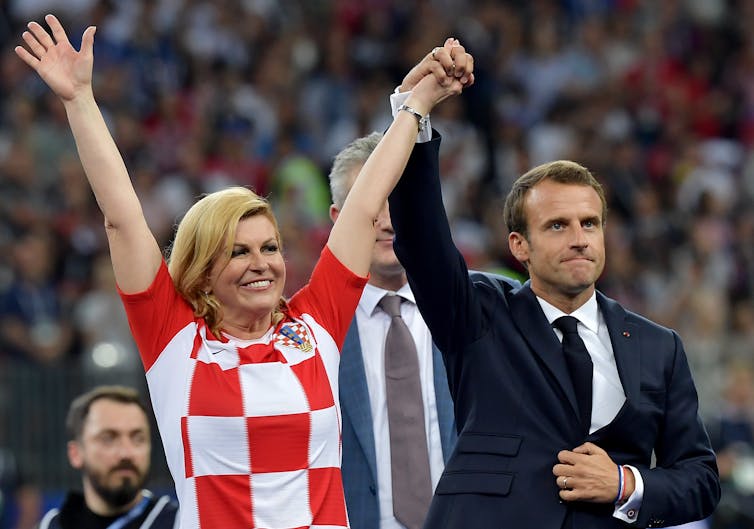 Meanwhile, the Croatian economy seemed to be enjoying a boost from World Cup interest at home. The national tax administration indicated an increase in spend during the tournament. Individual stores reported a 400% increase in sales as compared to previous years as locals stocked up on beverages, snacks, and television sets.
Although it was not the dream end for a Croatian team which showed extreme courage in reaching the final, progressing in the tournament has led to a monumental increase in the digital footprint of the country. That, in turn, has the potential to deliver tangible benefits to the Croatian economy and the tourism sector.
---
More evidence-based articles about football and the World Cup: