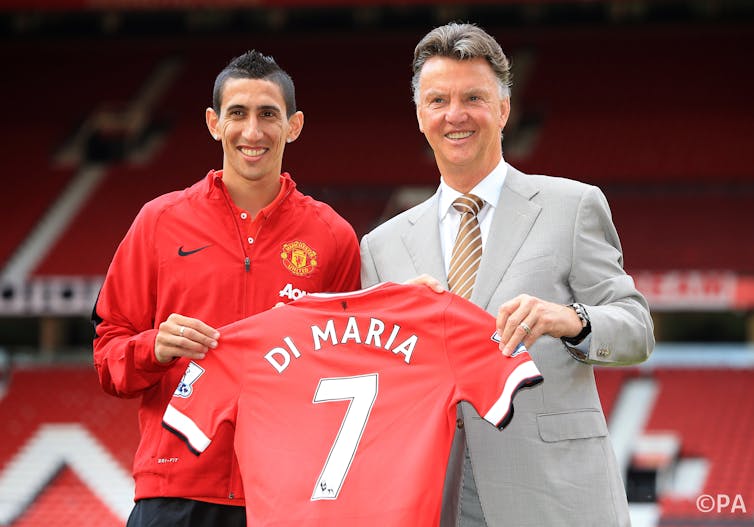 Football's transfer window, like the post-Christmas sales, sees buyers frantically rushing around flush with cash and sellers rubbing their hands with glee. Except that, unlike goods in Selfridges on Boxing Day, player transfer fees and salaries only ever seem to go up.
The latest transfer window is no different: £835m spent in the Premier League, £149m of it spent by Manchester United alone. The total figure is almost double what was spent in Spain's La Liga (£425m), and is more than triple what was spent in Italy's Serie A (£260m) and Germany's Bundesliga (£250m). Consider this as an illustration of what has just happened: Hull is hardly Madrid or Milan, yet the Premier League club spent more than the Italian mega-clubs AC, Inter and Napoli put together.
A bullish league
Inevitably, many people are pointing to television revenues generated by the Premier League as the reason behind clubs' willingness to flash their cash on players. As I have pointed out before, the Premier League is still ahead of the game in selling television rights – domestically, internationally and globally. So powerful has Premier League football become as a televised commodity and so keen is the league to take advantage of this, that rumours are currently circulating it will bring forward the tendering process for the next round of domestic rights sales.
The Premier League is feeling bullish right now and the clubs which form part of it are benefiting from this. Clubs can spend on players with confidence in the future, assured of the massive benefits league membership will bring. Equally, though, clubs are also afraid of the massive costs that failure can bring.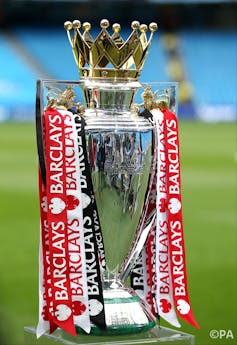 For instance, even though Cardiff City were relegated in possession of more than £60 million allocated to them by the Premier League, the pressure is now on the club to bounce right back so as not to miss the cash bonanza that English football's top division has become. Clubs do not want to be in this position and are prepared to spend big on players to try and avoid it in the first place.
But there has been something more besides during this transfer window. Alongside England's TV money this has been a World Cup year, which always injects some fervour into the transfer market. We might see it as a great sporting event, but for managers the World Cup is akin to the industry's biggest trade show or its largest employment bureau.
We should also not forget UEFA's Financial Fair Play initiative. For several years, Europe's clubs have been carefully monitoring both their own finances and the posturing of European football's governing body, mindful of the potential sanctions that might be taken against them for non-compliance.
But so far UEFA has not been as draconian as clubs might have imagined and there have been no mass expulsions of clubs from European competition. As such, it is entirely plausible that many clubs felt rather more relaxed and a little more gung-ho than they have in the recent past.
Multiplier effects
Yet the distinctiveness of this year's window has particularly come from two of the world's mega-clubs – Manchester United and FC Barcelona. In relative terms, both clubs have fallen on hard times in recent years: United, now on their third manager in just over a year, are having problems with succession planning and have failed to qualify for Europe. Barcelona are in the midst of a change from the old to the new, having lost players to age and retirement, and managers to other clubs and illness.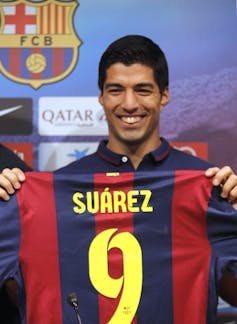 In seeking to reconstruct, Barca have spent £140m on several players, most notably Luis Suarez from Liverpool (for £75m). While the Uruguayan might be known more for his off-the-ball antics, it is players of his calibre that have profoundly changed the English domestic game. Barca's aggressive spending spree has had a trickle-down effect, introducing liquidity into the player transfer market that has rippled out across the world.
Follow the line: Suarez from Liverpool to Catalonia; Liverpool in for the three L's of Southampton – Lovren, Lallana and Lambert; Southampton then pay Hull City £12 million for Shane Long – and so the multiplier effect goes on, ad infinitum.
United are in even more of a transition phase than Barcelona; struggling to replace Alex Ferguson, recovering from David Moyes, installing a new and demanding manager, yet bereft of both internally developed talent (such as Beckham, Scholes and Giggs) and externally acquired players (such as Cristiano Ronaldo and Roy Keane).
The need to ensure success
Everyone knows these are desperate times at United: selling clubs knew it and so added in a premium to the prices they charged United for their players. Louis Van Gaal and his employers knew it and so they spent what was necessary in an attempt to reassert the club's preeminent position. Again, this injected liquidity into a rapidly overheating domestic transfer market and, once more, there was a trickle-down effect.
The significance of United's transfer activity is particularly acute, however. At stake is the club's business model which is, in essence, premised on the assumption of annual success and its accompanying revenues.
Without success, the club potentially begins to struggle with its debt repayments, its shareholders get agitated, revenue streams suffer, and the club's league position comes under threat. And not just the club's position in the Premier League, but also in the Deloitte, Forbes and various other rankings in which United appears.
Furthermore, Chevrolet agreed to pay more than £50m per season for a shirt sponsorship deal with them, while Adidas has just signed a £750m kit deal with the Manchester club as both corporations wanted to be associated with success.
As such, United is expected by its multitude of other partners to win, prosper and deliver a tangible return to them. Moreover, if United is to preserve its position as one of the most valuable global brands and continue to build its rapidly proliferating portfolio of commercial contracts, then the best way to do this is by signing top (albeit high-cost) players such as Angel Di Maria and Radamel Falcao in order to win games.
Some older readers will remember the bygone days when we used to blame Manchester United for everything. The club's spending this summer may well herald a return to those times, particularly if Van Gaal can get his eclectic mix of international stars to play as a team and win the Premier League. In the meantime though, as the frenzy of this summer's transfer window subsides, many of us may wish to revert to our old ways of thinking and contemplate the profound effect that United (and a small number of other global clubs) may have had on our own teams.