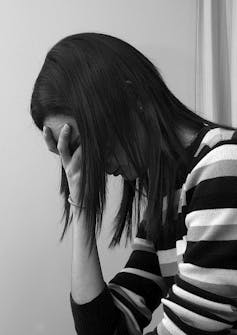 The Australian government should provide enough mental health facilities to allow 12% of the population to access help per year, up from the current 6-8%, a government report has found.
The report, A Contributing Life: the 2012 National Report Card on Mental Health and Suicide Prevention, was launched today by the chair of the National Mental Health Commission, Professsor Allan Fels.
The report card also called for a reduction in the rate of involuntary admissions, which currently stands at around 30% of all mental health hospitalisations.
Around one in two Australians have experience with mental illness but the report said it was difficult to find indicators that measured the effectiveness on government spending on mental health services.
"It is not good enough when we know that as a nation we spent over $6.3 billion or $287 per Australian on mental health-related services in 2009-2010," the report said.
"This expenditure has seen an average annual increase of 4.5% of spending per Australian between 2005-06 and 2009-10. But there is little or no accountability as to what improvements we are getting for such a significant investment, whether it improves the health and well being of people with a mental illness and provides them with the services they need."
The report said more Aboriginal and Torres Strait Islander people should be employed in mental health services, given that "up to 15 per cent of the 10 year life expectancy gap compared to non-Indigenous Australians has been attributed to mental health conditions."
Commissioner Janet Meagher, who has schizophrenia, said that people with direct experience of mental health problems needed to be included in policy making.
"It tends now to be that people with mental health issues are asked to give an opinion after the decisions are made," she said.
Mental disorders account for 13.3% of Australia's total burden of disease and injury and are estimated to cost the Australian economy $20 billion annually in lost productivity and labour participation, the report said.
Minister for Mental Health, Mark Butler, Mr Butler said the Gillard Government's $2.2 billion mental health reform plan was already having an impact on the ground.
"But what is clear from this Report Card is that there is more road ahead of us than there is behind us and we all need to take up the challenge of working together to build a better service system – a more inclusive society – for people with mental illness," he said in a statement.
However, mental health policy expert John Mendoza, Adjunct Associate Professor at University of Sydney, questioned the point of yet another report.
"How does this differ from the many reports over the past 20 years on what is needed to fix mental health services in Australia?" he said.
"How does this take us forward and address the failure of successive governments to implement what they agree to do at intergovernmental forums year in, year out?"