The head of Iran's judiciary, Ayatollah Sadegh Amoli Larijani, recently proposed a conditional offer of a human rights dialogue with the European Union which would be bilateral, rather than "Iran merely being subject to questioning". But the EU might have questions for Iran about the execution, the very same day – August 3, 2016 – of nuclear scientist Shahram Amiri.
Amiri was hanged after being found guilty of treason, a capital offence in Iran, for giving "vital information to the enemy", a judiciary spokesman told journalists a few days later.
Amiri went missing in 2009 while on pilgrimage in Saudi Arabia before turning up in the United States. Tehran initially accused the US government of kidnapping and transferring Amiri to the United States, where they allegedly forced him to turn over state secrets about Iran's nuclear program. Later information suggested he may have defected to the US.
Sometime after his voluntary return to Iran in 2010, he was arrested and prosecuted for espionage. His family claims that Amiri's due process rights were violated and he did not receive a fair trial before he was prosecuted, convicted and executed.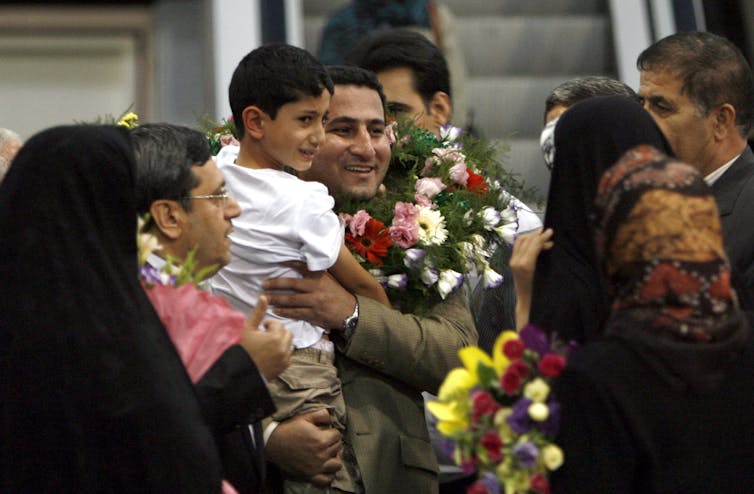 Amiri's execution was preceded by the mass execution of 20 prisoners whom the government accused of being members of a Sunni extremist group involved in terrorist-related activities. Before their execution, human rights groups had raised serious due process and fair trial concerns in their cases. And prior to that, security and intelligence forces carried out a string of arrests of Iranian dual nationals, including individuals who have been advocating for closer business ties between Iran and the international community, on what appear to be trumped-up charges. Meanwhile, Western diplomats were seeking to renew their bilateral political and economic relations – including the possibility of human rights dialogues – with Iran.
Executions on the rise
Iran's human rights situation remains dire – in some areas it is worse than when Hassan Rouhani took office in 2013. While Rouhani has dispensed with the hardline rhetoric of the Ahmadinejad years and achieved a breakthrough nuclear agreement with the international community in 2015, the negotiations were accompanied by a sharp rise in the rate of executions which reached a 25-year high in 2015.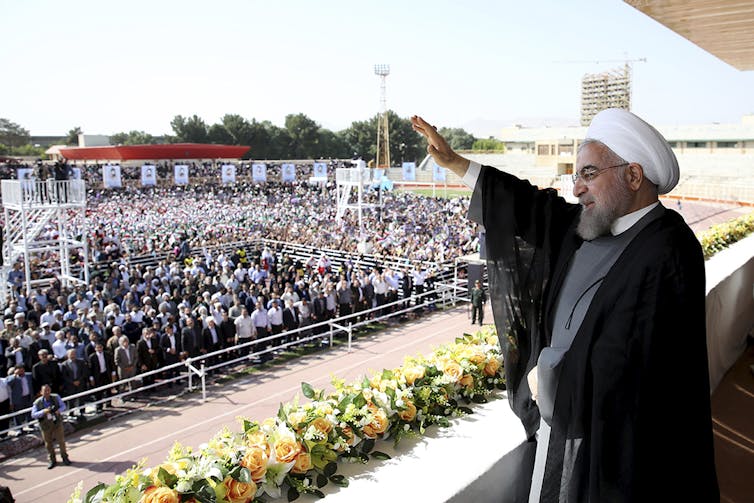 Although the rate of executions for the first half of this year was comparatively low, more than 100 executions in recent weeks have contributed to a total of more than 250 since the year began. While Rouhani's foreign minister, Mohammad Javad Zarif, trots the globe as the new moderate face of Iran, he increasingly faces questions about human rights violations at home.
Hardliners flex their muscles
As the UN's special rapporteur on human rights in Iran since 2011, I have observed that violations of human rights often increase as an election approaches. As we are now in the final year of Rouhani's first term, the flexing of muscles by hardliners who largely control Iran's security, intelligence and judicial apparatus may already be beginning. These state organs, which tend to perpetrate the most serious rights violations, are rarely – if ever – held to account for rights abuses.
These agencies are – by both law and design – largely insulated from the whims of the democratic process and often circumvent the branches of government most prone to its influence: the executive and the legislative. Under Iran's constitution the supreme leader, Ayatollah Ali Khamenei, controls and appoints the heads of the country's military (including its elite Revolutionary Guards), the police, judiciary and state media. Even heads of key security and intelligence agencies that technically fall under the purview of the president and his cabinet, such as the Ministry of Intelligence, must effectively be approved by Khamenei.
This structure allows hardliners, who are largely Khamenei loyalists – and who have often worked to undermine Rouhani and his administration – to wield considerable influence and leverage over some of the most powerful institutions of the state. Some Iranian analysts believe that these hardliners have used their leverage in security, intelligence and judicial institutions not only to eliminate reformists and other opposition forces inside the country, but to also damage Rouhani and his administration's international standing by perpetrating serious human rights violations.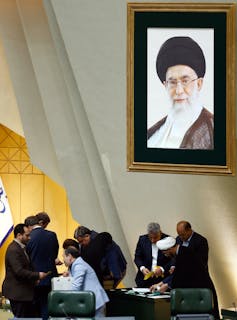 The numerous political factions and power centres in Iran – and the lack of transparency regarding the process of political decision-making – make it difficult to determine with any degree of certainty whether serious rights violations and executions such as Amiri's are linked to political infighting. What is more clear, however, is that the lack of respect for the rule of law – including due process and fair trials rights – will increasingly be seen by the international community and businesses looking to enter the Iranian market as a sign of arbitrariness and instability.
The increasing pressure by non-democratic institutions in Iran may stymie Rouhani's plans to successfully re-engage with the international community. What is needed is smart and measured engagement by the international community which will increase political and economic cooperation with Iran – but not turn a blind eye, or contribute to, a culture of impunity that continues to undermine the rule of law and suppress the Iranian people's most fundamental human rights.