Today, British music festivals are big business. So you'd be forgiven for assuming that they'd morphed into mere simulations of the politically wrought 60s counterculture that was the foundation of the festival scene.
Climbing ticket prices, massive artist fees, corporate brand activations and the suppression of free festivals following the Criminal Justice and Public Order Act 1994, might also compound this view. But festivals are about more than simulation. There are discernable attempts to reunite pleasure with politics and retain the utopian ideologies that were sewn into the early Glastonbury, Isle of Wight and Woodstock festivals.
Wales's Green Man, for example, openly acknowledges rejecting sponsorship money from the likes of Walls Ice Cream, and other brands. They claim to do this in part to support local produce, but also to preserve an atmosphere free of the corporate marketing that pervades everyday life – free of the kinds of things festivals are traditionally supposed to be an escape from.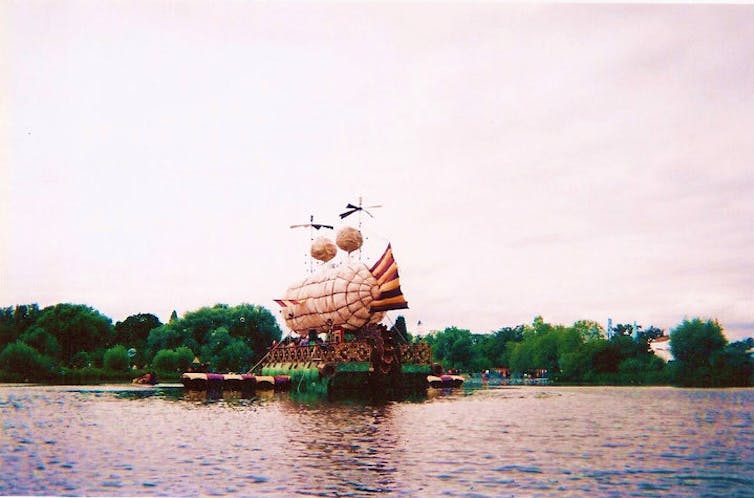 From a more shrewd perspective, there's no doubt that this usefully establishes Green Man's market position as a trendy alternative to festivals like Leeds, Reading and T in the Park. Any financial losses resulting from rejected sponsors are compensated for by gains in street – or rather, field – credibility. Green Man has successfully navigated its path between utopian discourse and commercial necessity: something that Vince Power's anti-sponsorship festival Hop Farm, which was cancelled in 2013, failed to do - though it is now open again under new management.
But there is something more fascinating going on than these somewhat clichéd attempts of festivals to critique corporations. This is a new politics – one of participation. It shapes festivals such as Secret Garden Party, Boomtown and Shambala. These popular British events encourage audiences to help in the creation of the event themselves, through building themed encampments, creating interactive art installations, and donning opulent costumes in accordance to annual, immersing themes.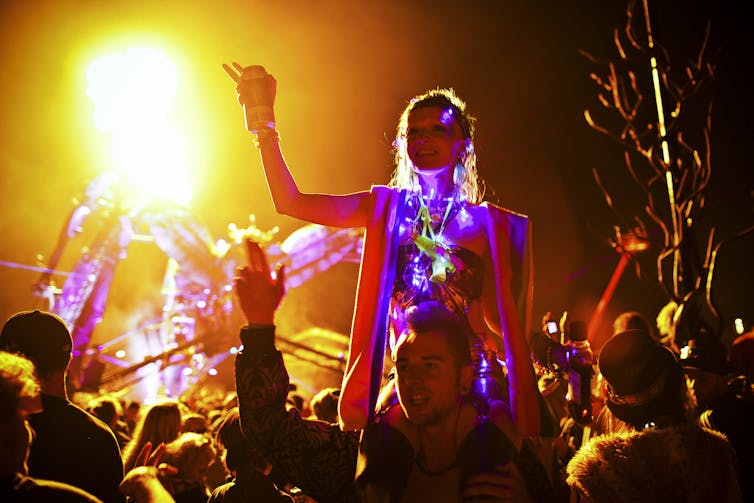 On the surface of things this might seem like nothing more meaningful than hedonistic enjoyment. There is no doubt that these features are principally about having fun. But audience participation does run a little deeper. It's about breaking down the kinds of distinctions that inhibit ordinary festivalgoers from realising there is little difference between them and the person on stage. Their philosophy resonates with that old Zimbabwean proverb: if you can walk, you can dance; if you can talk, you can sing.
It is in part inspired by the "No Spectators" ethos of Nevada's infamous Burning Man. There, festivalgoers willingly contribute to the creation of the festival. This is to such an extent that the perceptible differences between the producers and consumers of the event are virtually eliminated. There's a meaningful absence of advertised artist billings, intended to level the playing field. This anonymity has an equalising effect, liberating participants from the belief that you must have celebrity, and perhaps virtuosity, to perform.
Burning Man affords a direct experience of an audience-produced event, and it has encouraged other promoters to think beyond the line-up-focused format. I interviewed one of the founders of Secret Garden Party, Freddie Fellowes. He said to me:
Burning Man has shown you all the things you can do when you're not bound by a preconception of what a festival is.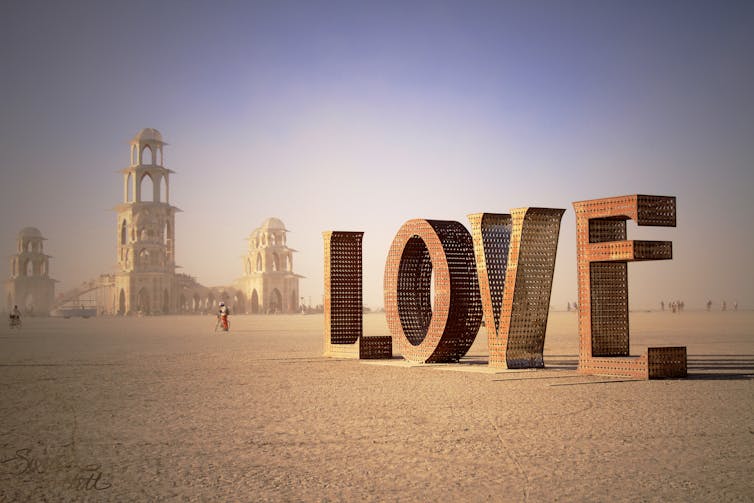 Fellowes attended Burning Man for nine consecutive years, running a themed encampment with his colleagues as a kind of annual, team-building event. His own festival similarly encourages festivalgoers to create their own action camps – areas which, according to the website, are its "lifeblood". Like Burning Man, his festival builds the framework, while participants are encouraged to produce the detail.
Perhaps the most intriguing aspect of this transatlantic allegiance is the transformation of Burning Man's rather austere, earnest (and distinctly politicised) model. Secret Garden Party does not eliminate line-up billings or the main stage. Yet it is positioned as an alternative to the festivals that focus their emphasis wholly on line-ups. The "No Spectators" doctrine has been re-modelled to fit within its own economic framework.
Festivalgoers vote with their feet. The popularity of festivals like Secret Garden Party and Boomtown is not because of Burning Man, but because, like Burning Man, they understand the audience's desire to connect with the apparatus of production, rather than simply consuming products. This may not have the same chaotic force as the counterculture that launched British festivals, but gives the hope that there is far more than a hint of DIY zeal shaping the scene today.