The biggest "overhaul" of prisons since Victorian times is to be undertaken by the British government. This was the headline announcement in the 2016 Queen's speech to mark the state opening of parliament.
But these proposals fail to address the bigger picture. They won't resolve overcrowding or other festering problems. There are currently 85,381 men and women in prison in England and Wales. They are being held in a system designed for a maximum of 77,233 prisoners. Institutions are bursting at the seams.
The government's idea is to hand unprecedented autonomy to governors over the running of prisons. Dilapidated, archaic prisons will be replaced with modern jails and more than 5,000 offenders will be re-housed in six new reform prisons by the end of the year.
As Laura Kuenssberg, the BBC's political editor, pointed out, over half of prisoners have no qualifications and 50% re-offend within 12 months. Secretary of State for the Environment Liz Truss, also noted:
We don't have a good enough record in terms of where prisoners leave prison, back in to society, getting them back on track.
These are valid points but they are unlikely to help while prisoners are cramped into filthy overcrowded conditions.
What does it all mean?
Despite the heavy trailing of this part of the Queen's speech, the government is not offering much detail. What, for example, are reform prisons? And what does it mean to give prisons "legal freedom"?
Prime Minister David Cameron said prisons have been allowed to fester for too long, reinforcing the cycle of crime. His government, he argues, "wants to give everyone the chance to rise up and make the most of themselves". That means starting a reform so that prisons will no longer be "warehouses for criminals; they will now be places where lives are changed".
Time will tell though. The last major prison reform happened following the Strangeways riots in the early 1990s. A total of 204 proposals and 12 recommendations were made, which included addressing the problem of overcrowding (when the prison population was just 45,000).
The practice of "slopping out", where prisoners had to urinate and defecate in plastic pots, was also outlawed in 1996. Yet it was still going on well into the 21st century. If history is anything to go by, then I remain somewhat dubious.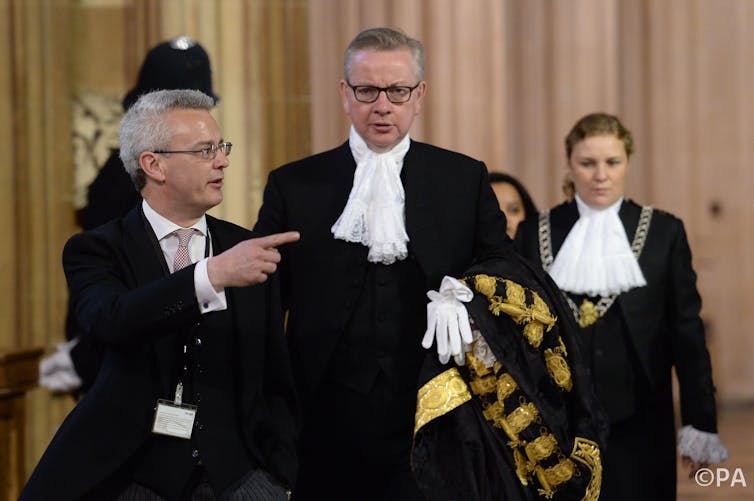 Greater autonomy, it is hoped, will lead to better services, such as in education for prisoners. A government review, released on the same day as the Queen's speech, includes learning plans for each individual to track their progress. The new freedoms granted to governors could also enable them to introduce more stretching education programmes.
According to plans unveiled earlier this year, the government also wants to create league tables for prisons, to measure their performance, and make it easier to deport foreign prisoners. This could alleviate the prison population to a point, but it could be seen as the government's way of diverting from the main issues of overcrowding.
There are many positives about the proposed reforms but without addressing the underlying problems being faced by those who live and work every day in our prisons, the crisis of overcrowding along with all its additional problems will continue to grow.