The buildings from our recent industrial past can offer some exciting new places for the future, with a heritage character and sense of place. With some creative thinking and ambition, these sites can be be reinvented as part of the sustainable future of the city.
Defined as brownfields in urban planning terms, these sites are often positioned in areas that have transport infrastructure in place, but which offer other challenges. Land may be contaminated by previous industrial uses or require substantial investment to make the site viable for development.
The difficulty with these sites is that it is often cheaper and easier to develop "greenfield" land on the periphery. Ownership issues can be easier and initial investment to decontaminate land on brownfield areas can be prohibitive.
But the current agenda around sustainability could make the possibility of regeneration more competitive. Brownfield sites offer an alternative to new-build projects on sites close to urban centres.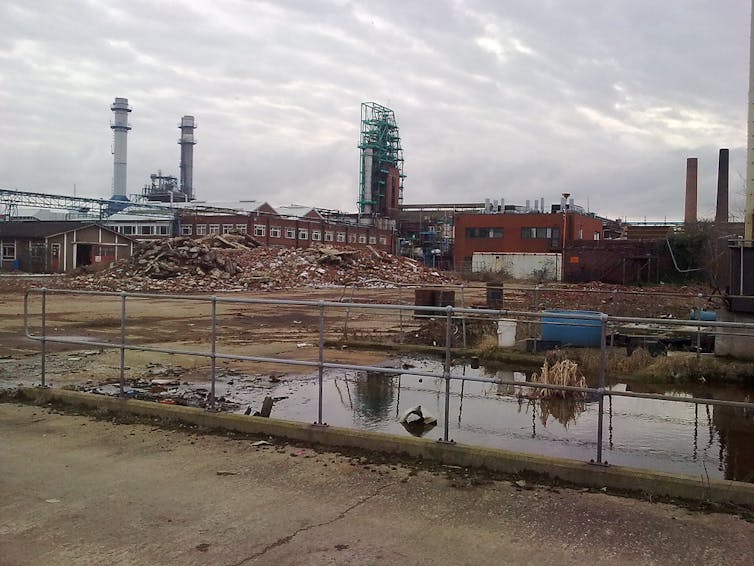 Some of these spaces are quite daunting in scale, due to the nature of the activities they originally housed, and this can offer a challenge as well as an opportunity for new functions and activities. But the heritage of the buildings and surrounding areas can be preserved and enhanced.
Global brownfield regeneration
Globally, brownfield regeneration has reinvented cities and created new cultural quarters, which in turn has had a positive effect on the surrounding economy.
As well as the architectural and urban context of the projects, the stories of the development of the sites themselves offer an insight into how new communities, often creative groups looking to work and co-locate, have colonised these sites and encouraged new cultures to develop and flourish.
In Beijing, the 798 Factory was a military factory, built in the 1950s. In the last ten years it has developed into the Dashanzi Art District or 798 Art Zone.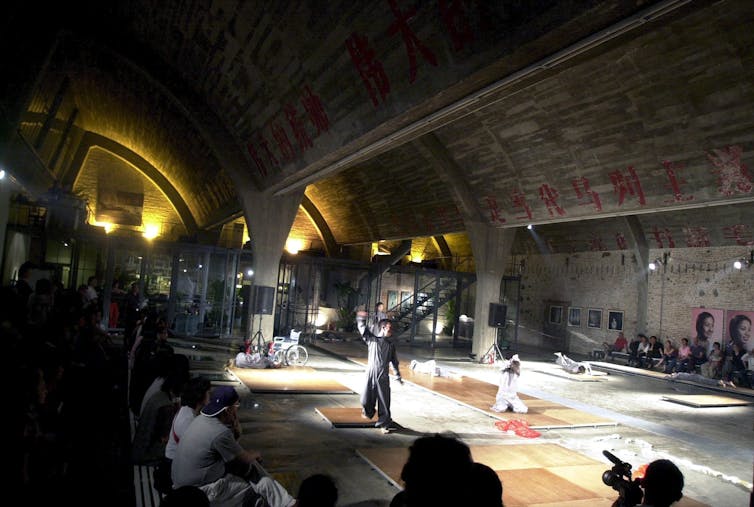 In 2002, artists and photographers used the curved roof of the factory to create a distinctive gallery and café. This started a range of exhibitions, which attracted more of the artistic community. Art festivals followed and then the surrounding area attracted creative companies and associated businesses. It has been a catalyst for development of the area into a distinctive creative quarter in Beijing.
Across the harbour from Central Amsterdam station, the Nederlandsche Dok en Scheepsbouw Maatschappij (NDSM) site was the largest shipbuilding company in the world during the 1930s. It built passenger ships, naval warships and cargo ships.
In the 1970s it stopped building ships and closed, becoming derelict, in the early 1980s. But its proximity to Amsterdam, a short ferry trip away, offered a site for a new artist community. Initially it was sporadic, but a community formed Kinetisch Noord. This was encouraged by the local authorities, who offered support to develop the area and subsidies to create a creative community mainly housed within the old ship-building shed.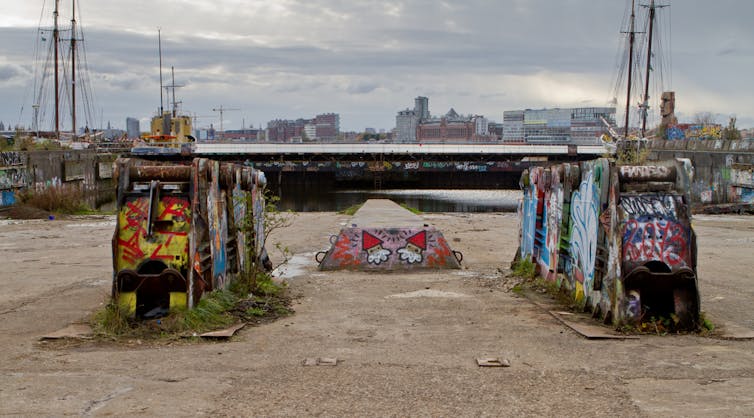 This cooperative group encouraged new businesses who need workshop space to literally build their own spaces within the large open boat shed. They have created a distinctive community of creative craft-based business.
Alongside this, a new "student village" has emerged, built to respond to the shortage of cheap student accommodation across Amsterdam. So a new community is evolving, started from a derelict industrial building, now offering employment and enterprise for a new "quarter" of Amsterdam, well connected by boat, a 15-minute trip to central Amsterdam station.
In Australia there are similar developments. The Boat Builders Yard, by 6 Degrees Architects, is originally Shed 4, South Wharf maritime precinct, on the Yarra River in Melbourne. The scheme, completed in 2011, is an important site in terms of its location at a point where the Melbourne Exhibition and Convention Centre and World Trade Centre offices are all co-located.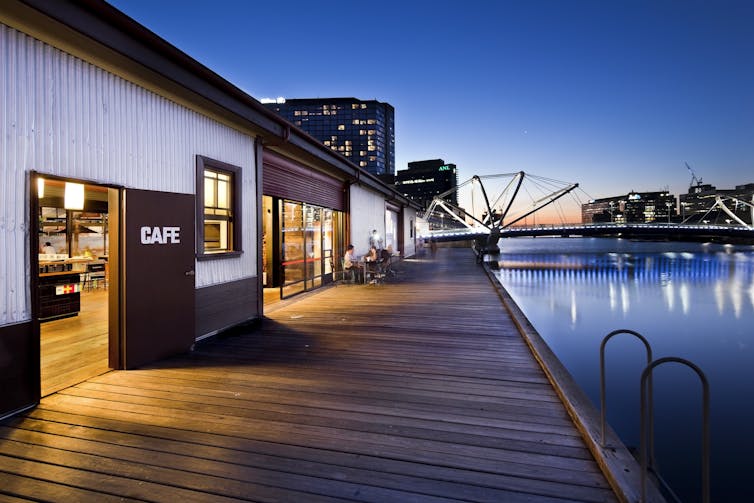 The project has tried to provide a "human scale" connection across and between these iconic buildings as well as redefining an industrial site. The project presents a new use for the boat shed, as a bar, but also involves a complementary landscape scheme to redefine the site and pedestrian routes.
It provides a new use for a redundant building and capitalises on the maritime context. Internal and external spaces connect to the view and surrounding waterfront character, but also serve to knit together, through landscape, new routes and connections through and across the site, creating a new "place".
All these projects sit in different cities. Each is subject to pressures for development, with different economic and planning constraints and opportunities. They have all capitalised on their location.
Developers have an opportunity to build on the history of these sites. The stories these sites have to tell can themselves become a marketing commodity and add value. On many sites this has provided an economic advantage that has created new investment potential.
Development of our cities is essential, but we need to consolidate our physical communities, when possible, to make services and existing infrastructure more efficient and effective.