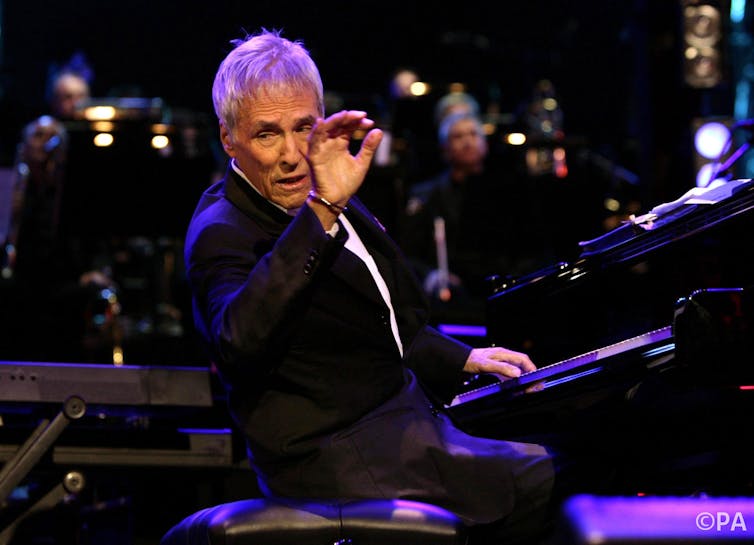 When it was announced recently that Burt Bacharach would be headlining this year's Wilderness Festival, The Guardian were quick to point out the age of the veteran composer turned performer:
The 85-year-old singer and songwriter will join Metronomy and London Grammar at the top of a bill that also includes Jessie Ware, Connan Mockasin, Mount Kimbie and Sam Smith.
Meanwhile, the BBC announced that "85-year-old Bacharach" would also be headlining this summer's Brecon Jazz Festival, topping a bill that will also include Laura Mvula, Gregory Porter and Jean Toussaint.
That we are not given the ages of the other performers in either of these stories will probably not raise many eyebrows; indeed, it would seem out of place to highlight Ware's or Mvula's ages in such lists. So why emphasise Bacharach's?
We're led to assume that it's to do with the assertion of Bacharach's legendary status, his many decades of chart-topping songs, or the way he's provided the soundtracks to several generations. At the same time, though, we're being invited to marvel at the sight (and sound) of an octogenarian performer still treading the boards and doing the circuits of an entertainment industry that, for the most part, wants to sell a dream of eternal youth.
Of course, it's not just notably old (or, more politely, "legendary") performers who are singled out for their age. You can more of less randomly choose an article about recent pop wunderkind Lorde and be guaranteed that it will refer to her age. But whereas we can find a long tradition of popular music discourse singling out gifted youth, there has been less serious attention given to ageing pop performers.
When the subject of rock and pop longevity is raised it is often to cast negative observations. Where young performers are praised for being wise, or at least talented, beyond their years, older performers are ridiculed for carrying on too long in a game for which they're past their prime.
Generational cruelty is the lifeblood of artistic revolution, no more so than in rock n roll. Elvis, Dylan, The Who: all issued ultimatums to their elders and all, in turn, were ushered off the stage – verbally at least – by up and coming acts, most notoriously the punks. Rock criticism has been more than willing to join such scorched earth policies, a practice summed up in the early 2000s by John Strausbaugh in his book Rock Til You Drop. Strausbaugh singled out veteran acts such as the Rolling Stones and The Who for betraying the youthful rebelliousness on which their reputations had been built – in short, for getting old but not giving up.
But if the polemics of "rock as tradition" have tended to grab the headlines over the years, less space has been given over to how popular musicians have represented the experience of ageing in their songwriting and performances. A decade ago, Geoffrey O'Brien's Sonata for Jukebox provided a subtle exception by describing how music provides a soundtrack for our whole lives. O'Brien opened with a lengthy meditation on Burt Bacharach's return to popularity in the 1990s, noting that it had occurred due to a dubious ironic attention to lounge music and retro culture, rather than a reappraisal of Bacharch's particular songcraft.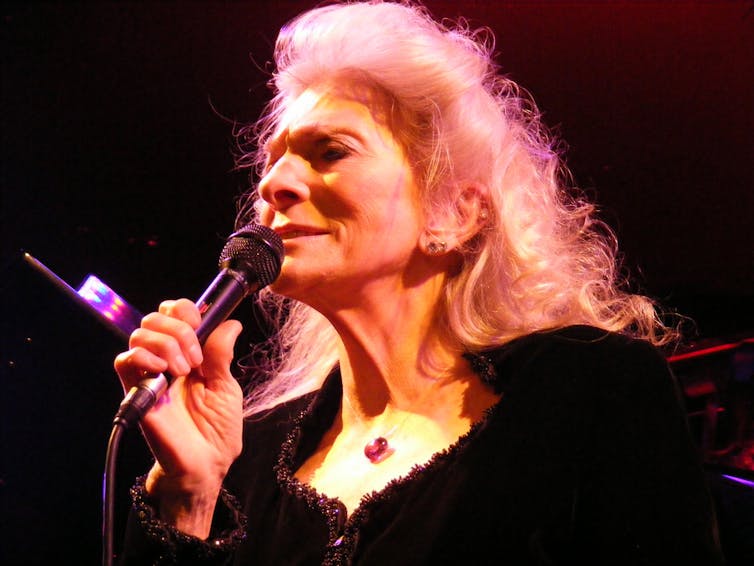 Since then, more attention has been given to the kind of rockers who Strausbaugh critiqued as the original rock acts of the 1960s start reaching their seventies, raising eyebrows and questions regarding the appropriateness of what they're doing.
Out-gunning the Dylans, Jaggers and Townshends of the pop world, though, have been performers like Leonard Cohen (80 this year), Willie Nelson (whose month-long celebration of his eightieth was something of social media event last year), Judy Collins (75 in May) and, of course, Bacharach.
What's more, many of these artists have had astonishing late-career resurgences. Leonard Cohen's concerts of recent years have been a demonstration of the condition once hymned by Bob Dylan of being "so much older then [but] younger than that now". He has also been able to watch with wry amusement as his once unloved song "Hallelujah" has become a 21st century staple, for better or worse.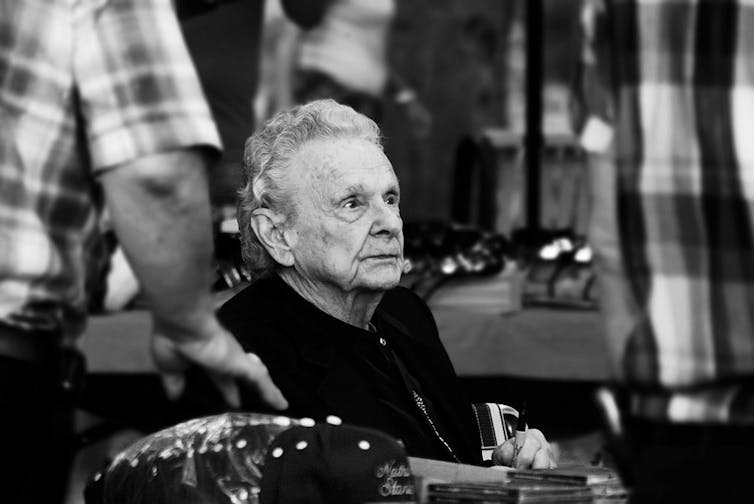 And Ralph Stanley, the old-time music veteran whose career stretched back to the mid-1940s, began the most successful stage of his career in his 73rd year, when his singing featured on the multi-million-selling soundtrack to O Brother Where Art Thou?. In June 2013 it was announced that 86-year-old Stanley would be embarking on a "farewell tour" to run through 2014.
So as well as giving us the opportunity to witness age on stage, many of these artists have also developed what I call a "late voice" to write and sing us tales of what it means to experience the passing of time, to reflect on age and to look back at roads taken and not taken. Far from being mere pedlers of nostalgia, the best of them offer us critical insight into the the way the musical (and wider) world operates. Those numbers beside the names of our ageing pop stars say much more than their legendary status, or critical achievement.