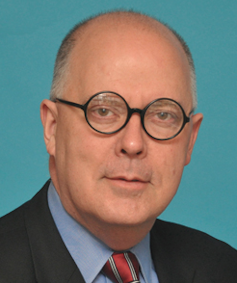 The former Dean of the University of New South Wales Medical School, Bruce Dowton, will return to Australia from a position at Harvard to take charge of Macquarie University, the Chancellor, Michael Egan, said today.
Professor Dowton, 55, has been selected to take over from Steven Schwartz as only the fifth vice-chancellor at the institution later this year.
Professor Dowton is Clinical Professor in Pediatrics at Harvard Medical School and until recently was Vice President and Chief Operating Officer of Partners Harvard Medical International.
He holds medical degrees and a research doctorate in cell biology from the University of Sydney and is trained as a clinical geneticist. From 1998 to 2005 he ran the medical school at UNSW.
Between 1986 and 1998 Professor Dowton held a range of positions at Washington University School of Medicine in St Louis, including Director of the Division of Medical Genetics at St Louis Children's Hospital.
In a statement, Macquarie University said Professor Dowton "had been chosen from an exceptionally strong field of applicants from Australia and overseas for his capacity to continue Macquarie's rise.
"He will build upon a successful strategy of leveraging the university's significant land holdings in order to invest heavily in research, learning and teaching, new facilities and in developing mutually beneficial relationships with industry."
In 2010, Macquarie became the first Australian university to own and operate a private medical facility when it opened a $200 million hospital on its Sydney campus. The hospital is based on the hospital and medical school attached to Johns Hopkins University in Baltimore.
Mr Egan said Professor Dowton would be taking over from Professor Schwartz "who, after more than six years at the helm, will be leaving Macquarie University in excellent shape, both academically and financially. It is now one of the world's great universities."