If you happen to mention palm oil to most people outside of Asia you are unlikely to get a particularly positive reaction.
Over recent years, media coverage of palm oil has typically included images of displaced orangutan and burning, degraded tropical forests. There has been a feeling that palm oil is an evil that needs to be stopped. Indeed, in some of the richer countries there have been attempts to organise consumer boycotts of palm oil products ranging from cosmetics to chocolate.
Examples include France, the United Kingdom, and Australia.
But there is another story about palm oil that is much less frequently heard, especially in richer countries. This is a story about an ancient and bountiful African tree whose fruits provide a wholesome, vitamin-rich oil that on feeds 2 billion to 3 billion people in 150 countries every day.
Rich crop, long history
The oil palm tree has been cultivated as a source of food and fibre by people in western Africa for as much as 4,000 years and was harvested by our hunter gatherer ancestors for tens of millennia.
Palm oil is a uniquely productive crop. On a per hectare basis, oil palm trees are 6-10 times more efficient at producing oil than temperate oilseed crops such as rapeseed, soybean, olive and sunflower.
The trees also have a productive lifetime of around 30 years. Soil in oil palm plantations is rich in organic content and is less disrupted compared to temperate, annual oil crops where highly destructive annual ploughing of the soil is required.
Alternative oils are not so great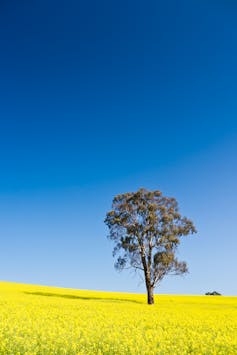 In 2014, the estimated global production of total palm oil was almost 70 million tonnes (Mt). Over 85% is exported from Indonesia and Malaysia, mostly to India and China, where the fruit oil is used in food, including as a cooking or salad oil and in a wide range of processed food products.
If oilseed crops were to replace palm oil, it would require at least 50 million additional hectares of prime farmland just to produce the same amount of edible oil.
The seed oil from palm is rich in lauric acid, a critical component in many cosmetics and cleaning products. Much of this type of palm oil is exported to Europe where it is used in toothpaste, washing up liquids, shower gels and laundry detergents.
The only viable alternative oil that is rich in lauric acid comes from coconut, but the oil yield of this plant is less than 10% of palm oil. To completely substitute coconut for palm oil would require cultivating ten times as much tropical land. This is rarely realised by consumers who choose to use products containing coconut instead of palm oil.
Another misconception is that palm oil is overwhelmingly a "big business" crop. In fact, there are about 3 million smallholder growers, nearly all of whom farm individual family-owned plots.
In Indonesia, which is the largest palm oil producing country, smallholder plots account for 40% of the total crop area. I have recently returned from a fact-finding visit to Sarawak where we saw some of the innovative ways that local people are growing oil palm alongside other crops.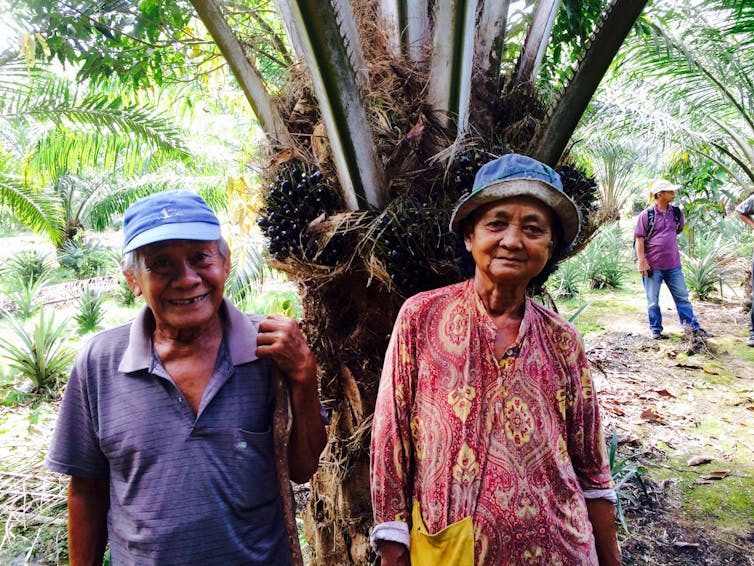 From vilification to understanding
Over the past year or so the pendulum of informed opinion has started to swing away from a simplistic view of palm oil as an unmitigated environmental scourge and towards a more nuanced approach that recognises the genuine pros and cons of this bountiful tropical crop.
One of the most encouraging developments has been the establishment of a reasonably robust and independent body to certify the environmental and social credentials of palm oil. The Roundtable on Sustainable Palm Oil, or RSPO, has a vision to "transform the markets by making sustainable palm oil the norm". The RSPO has over 2000 members globally that represent 40% of the palm oil industry, covering all sectors of the supply chain.
There is also an increasingly active international research effort aimed at understanding the ecological and environmental impact of oil palm compared to other habitats such as rainforests and rapeseed or soybean farms.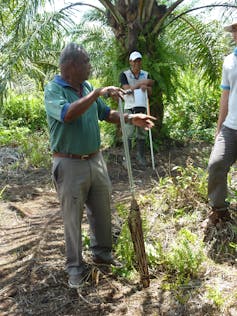 One example of this research is a recent analysis of tropical peat soils, some of which have been targeted for oil palm cultivation. When improperly farmed these soils can release large amounts of CO2 and grow poor crops.
But the analysis found some of types of peat can readily support oil palm crops without high CO2 emissions, while others should be left un-farmed and conserved. They conclude that rather than a blanket-ban on farming peat soils, decisions should be made on a case-by-case basis depending on the type of peat.
Another study did a more rigorous life cycle assessment of oil crops, which is a measure of their overall environmental impact and found the overall ecological impact of palm oil is comparable, and sometimes superior to temperate crops.
Two other studies examine the potential impact of land use and climate change on biodiversity in Borneo where a great deal of oil palm planting has occurred. The conclusions include the need to establish nature reserves in upland areas where climate change will be less severe and to improve connections between reserves and plantations with wildlife corridors.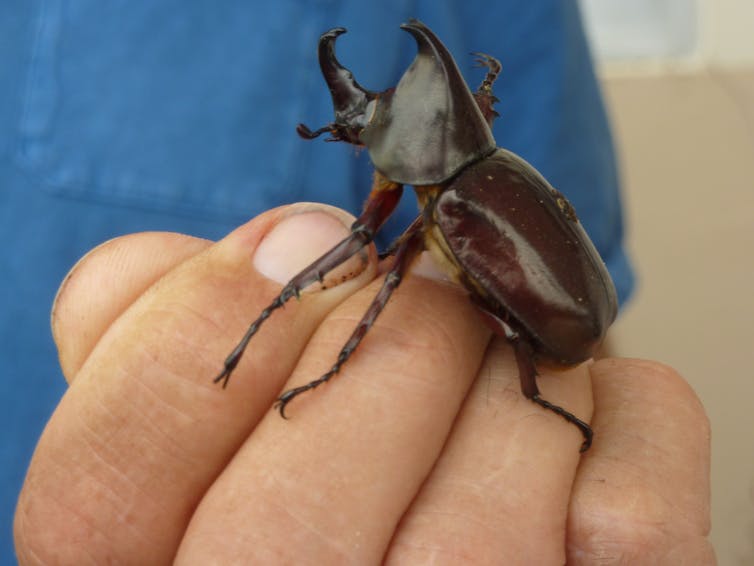 There are undoubtedly many significant challenges facing oil palm, and further encroachment onto sensitive native forest areas should be minimised and eventually halted.
But palm oil is also a uniquely efficient edible crop that is essential for food security in Africa and Asia. By working together as an international community that includes scientists, farmers, processors and consumers we aim to develop solutions to many of the problems faced by oil palm.
Hopefully this will soon enable palm oil to regain its rightful place as one of the stars in the pantheon of global crops.