A speech given by the Right Reverend Dr Peter Hollingworth at Victoria University College of Law and Justice on September 10 was the first of a series of four tapping into the vast experience of eminent Australians who have served as Governor-General of Australia.
Dr Hollingworth set in context much of the good that churches and other civil society institutions can play, and the ongoing challenges they face. He didn't shy away from the damage that can be done in the name of religion either.
He starkly stated his concern that welfare organisations will get squeezed by both the needs of governments and marketisation, a warning that should give pause for thought and debate.
Dr Hollingworth's full speech can be found here.
In response, Tony Nicholson, executive director of the Brotherhood of St Laurence, delivered this speech of thanks.
The view from the community welfare sector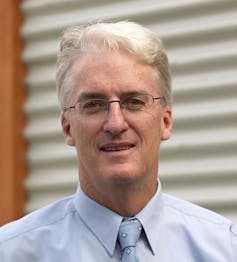 Peter has provided us with much food for thought, ranging from King John and the Magna Carta through to the challenges facing civil society organisations in our modern society. But I want to pay particular attention to his discussion of civil society.
As the current executive director of the Brotherhood of St Laurence, it is appropriate that I begin by paying tribute to Peter's extraordinary contribution to the community welfare sector. He spent 25 years with us, including 10 years in the role I currently occupy. He was formative for us as a modern civil society organisation, as I think we were for him.
Peter was notable in those years for his fearless advocacy for the poor and was not afraid of direct political engagement when the circumstances warranted. In 1984, he famously wrote an open letter to the then prime minister, Bob Hawke, citing the nearly one million children in poverty. The famous "Dear Bob" letter was published on the front page of The Age and served as a catalyst for a public awareness campaign that commanded national attention.
Importantly, and often forgotten in the telling of this story, the campaign led to substantial improvements in federal government policy that lifted many hundreds of thousands of families out of poverty under the Hawke government.
Peter has been a pioneer and visionary in the community sector in that he understood, as he once said:
You can't just shout from the rooftops. You've actually got to go in there and try and influence those who make the decisions.
That's a formidable footprint that we still try to adhere to at the Brotherhood. I sometimes wish that as a sector we did less hand-wringing and more of this kind of calibrated advocacy.
It is timely that Peter has reminded us of the tensions between what the community sector does and the government requirements and the crude application of competition policy in the contracting for the delivery of publicly funded services to help the vulnerable. In the drive for illusionary efficiencies, these combined factors are beginning to drive the aggregation of community welfare organisations into mega-welfare businesses with little to distinguish themselves from large "for profit" corporations.
I completely agree with Peter when he says the major task ahead of us here is one of building new collaborative civil partnerships to achieve the common good within the rule of law.
To be frank, I am deeply concerned about the future of the community welfare sector. Increasingly, it is being seen by those in government as being an extension of government, rather than an extension of community. Even more concerning is the increasing tendency of the community welfare organisations to think of themselves as being an extension of government, as street-level bureaucrats, rather than as an extension of the community.
Hearing Peter remind us tonight of the important role of these organisations, as essential intermediaries between citizens and their governments, has served to further heighten my concern.
I think we need to rediscover the Burkean ideals of knitted-together civil society with the appropriate "mediating structures" for the complex social challenges of the 21st century.
That means we need to begin, right now, to shape a new community development model for supporting the vulnerable in our community. A model that fosters and harnesses community altruism, a model that encourages activism, that assists ordinary citizens to give direction to, and to exercise governance over, local efforts to provide services to the vulnerable and to strengthen community life.
Peter Hollingworth, more than most, understands the power of this kind of civic engagement and grassroots volunteerism and activism. Long before he became a clergyman, a social welfare advocate, a bishop and governor-general, he made contact with the Brotherhood of St Laurence as a university student when he volunteered to chop firewood for the elderly widows in inner-city Melbourne. This was the 1950s, long before the days of gentrification of those suburbs, and many of the elderly poor lacked basic amenities such as running water and heating.
Peter, I have no doubt the elderly widows were grateful to have a good supply of firewood. But I know that those experiences changed the trajectory of your life and, for that, we are all grateful.
Your lecture tonight is another important, and particularly timely, contribution to the ongoing public discourse on civil society, religion and the rule of law.
For this we are indebted to you and we thank you for it.
---
The second speech in the series will be presented by Major-General Michael Jeffery AC AO on the topic "A soldier's thoughts on national problem solving – observations of a former general, governor and governor-general". This event will be held at Victoria University on Wednesday, October 15, from 5.30pm to 6.30pm.