And so, the 63rd Melbourne International Film Festival (MIFF) is here. Last night's opening gala featured the Australian premiere of Predestination, a thriller from Australian filmmaker twins Michael and Peter Spierig.
The brothers are known for the horror and science-fiction film debut Undead in 2003; they rose to fame with their second film Daybreakers (2010), which starred Ethan Hawke and Willem Dafoe, and won Australian Film Institute Award for Best Visual Effects.
Predestination is based on the science-fiction short story All You Zombies by Robert A. Heinlein – it's not about zombies, but rather the life of a nameless time-travelling US government Temporal Agent played by Ethan Hawke.
On his final assignment he must pursue a criminal, the Fizzle bomber, a terrorist from 1970s New York who has eluded him over time, despite the agent's ability to jump backwards and forwards across the years.
We first meet Hawke, hidden beneath a trenchcoat and fedora, trying to disarm an explosive by the bomber. The device explodes in Hawke's face – which necessitates intense reconstruction surgery. It is the first of many transformations.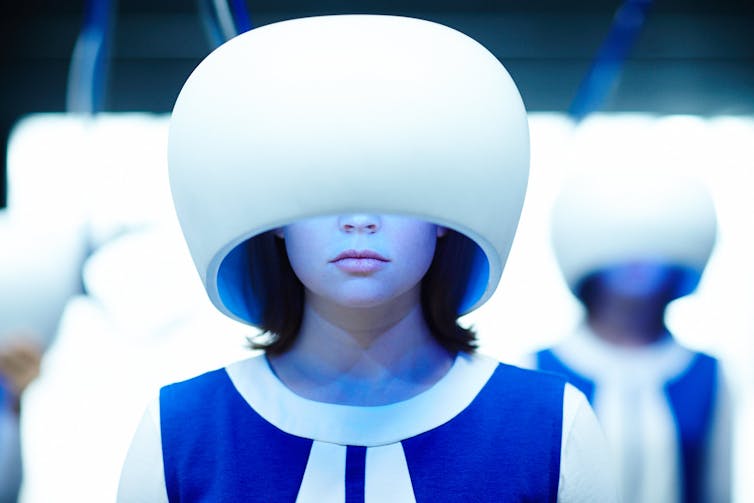 Shot in the Docklands Studios in Melbourne and on location throughout the city, the film co-stars Adelaide actor Sarah Snook, who gives a standout performance as a cynical and tough-talking character – both male and female at different junctures.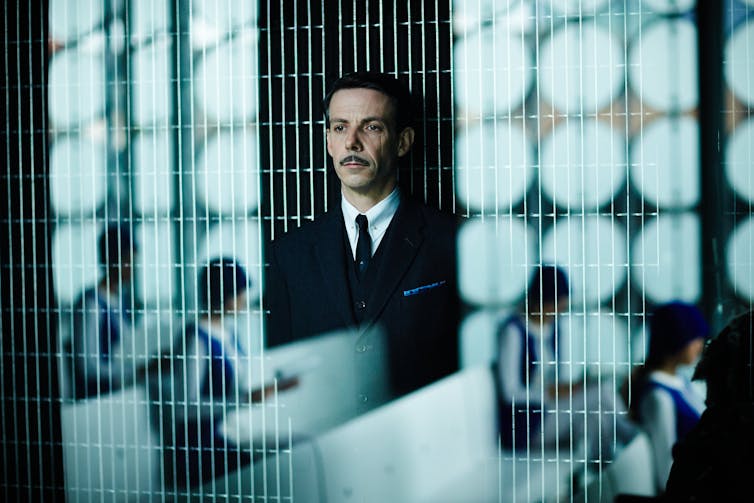 Thematically, the film is about self-identity, humanity, emotional power and blurring lines between past, present and future.
Snook and Taylor attended the MIFF screening last night. Hawke sent an email – read aloud from the gala stage – praising the directors, in which he wrote: "Maybe in the future when time travel is real, I can sneak out of New York City and be with you here tonight".
Predestination premiered in March at the South by South festival in Texas and is one of three crime-thriller Australian films to premiere at MIFF this year.
The others are Felony, directed by Melbourne filmmaker Matthew Saville, written by and starring Joel Edgerton, and Cut Snake, directed by Tony Ayres, who won acclaim for his work directing the TV adaptation of The Slap.
From today until August 17 more that 341 films will screen at MIFF, including 168 Australian premieres and 28 world premieres.

The Conversation will be running reviews of films screening at MIFF throughout August.