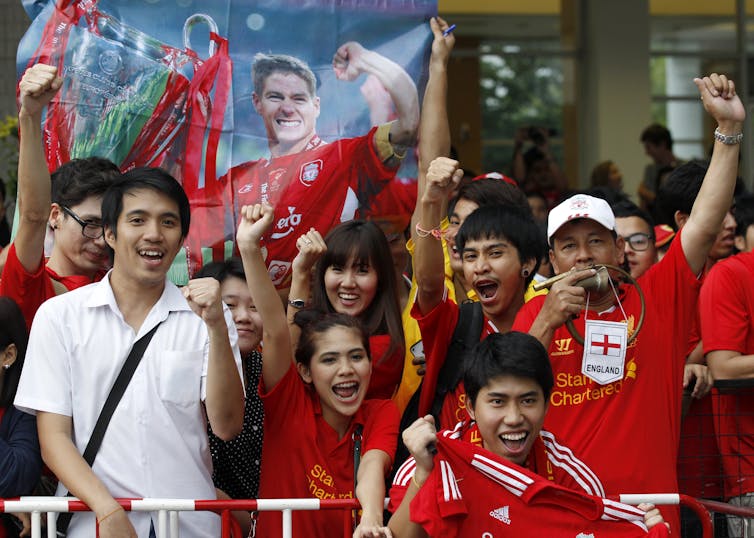 Back in 1990, while living in the Leicester suburb of Oadby, I spent two balmy summer evenings watching Oadby Town (currently of the United Counties League) play games to mark the opening of their new club house. The first game was against Newcastle United, the second against Aston Villa – clubs that even then were heritage heavyweights, and even now are Premier League mainstays. My enduring memory of those games is not the scores, but how close I was stood to the players. Most notably, I recall how much Newcastle forward Mark McGhee (one-time Alex Ferguson protégé and current assistant manager of Scotland) bellowed and cursed at his team mates.
Of course, Oadby would have loved to "do" Villa and United (which they didn't, they lost both matches) but the outcomes were not important. After all, this was the pre-Premier League era when the likes of Newcastle and Aston Villa warmed-up for the new season by playing against such opposition. In popular parlance, it was in these games that the country's leading players were given a "run out" ahead of the forthcoming season. In effect, this was what "first generation" tour games were all about.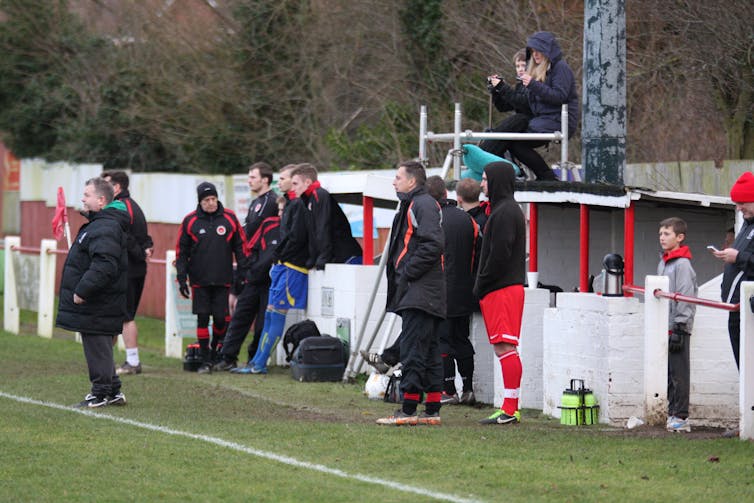 Such experiences stand out by comparison with today's Premier League teams and their players – if, as some people say, a week in football is a long time, then what is 24 years? A very, very long time, that's what. Instead of heading for Oadby on a coach and congregating for a pint of beer after the game with local fans, the Premier League's elite and its diet-conscious stars are heading across the world in pursuit of much more than the successful opening of a new club-house.
For instance, having travelled to the US and already thrashed LA Galaxy 7-0 in Pasadena, Manchester United will now play AS Roma in Denver, Inter Milan in Washington DC and Real Madrid in Detroit. In the end, United could travel nearly 14,000 miles ahead of the new football season starting. This is hardly a trip to compare with Newcastle United's 200 mile journey down the M1 to Oadby.
Although a "run-out" against AS Roma is what teams like Manchester United need as they prepare for the highly charged challenge of a new season in one of Europe's elite divisions, football has changed considerably since 1990.
Second generation: following the money
Pre-season games and tours are now commercial opportunities, strategic imperatives, and fan engagement exercises. So important is this pre-season period, that most of the Premier League's teams will be heading somewhere lucrative, as they seek entry to new territories and market development. Everton are off to Bangkok; West Ham will play in Auckland, New Zealand; and Liverpool will be battling it out in Chicago. The US seems to be the favourite destination for European clubs this year, following Team USA's bright showing at the World Cup and the country's increasingly serious dalliance with soccer.
Most clubs have gone beyond seeing pre-season games as being a warm-up; instead, most recognise there is good money at stake. This has typically been the "second generation" of tour games, where money generated in the short-term was mattered most. Tour games can be highly lucrative; one estimate suggests that United could be set to bank £12m from the club's US tour this summer.
Last year, United sold pay-per-view access to its final pre-season friendly against AIK Solna through MUTV, for £5.95. The last time the club played a one off friendly in Saudi Arabia, back in 2008, it netted around £2m; media and technology developments since mean matches would be even more lucrative today.
In an age of rapidly inflating player transfer fees and salaries allied to the enforcement of UEFA's Financial Fair Play Initiative, the pursuit of new and sustainable revenue streams by clubs has been both predictable and inevitable. At the same time, globalisation, geo-political changes and the rise of new media means that a club's fans are just as likely to be found in Ontario or Osaka as they are in Oadby.
Third generation: lifelong fans
Yet even in the last ten years things have changed. Manchester United's tour to China in 2005 did the club no favours. As the dawning of China's new economic age signalled a blossoming romance with European football, so United sensed cash and a money-making opportunity. In short, the club landed in Beijing, played a game, took the money, and then left. The tour was a public relations disaster and Chinese fans, who after all only get to see their favourite players in the flesh every two or three years, were not happy. They felt the "dash for cash" was more important to United than they were.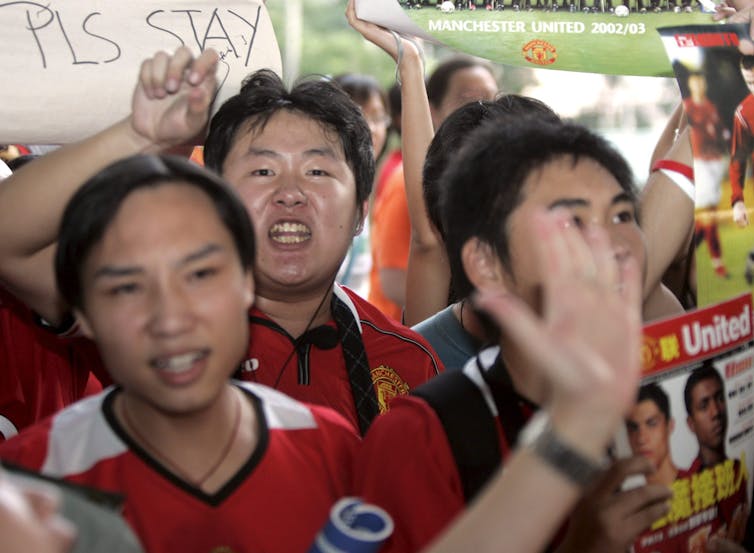 And so United and many other clubs have now entered into a "third generation" of overseas tours. No longer just about warm-ups or short-run "cash grabs", tours are now more about fan engagement and long-term market development. When there is intense competition between sports clubs for the money in the pockets of South Koreans, the Japanese and Americans, "getting them and keeping them" has become a mantra by which football clubs play out the Barclays Asia Trophy or the International Champions Cup.
Getting them and keeping them is premised on calculations pertaining to the lifetime value of a fan. Put another way, if a Chinese fan buys just one Liverpool shirt every year for the next 50 years, that is a significant, long-term income stream. Multiply it by hundreds, even thousands and the stream becomes even more seductive. The arguments are compelling: evidence shows that engaging someone when they are a child is likely to result in lifelong support for a club. Hence, the chase for overseas fans is what seems like football's equivalent of the next Klondike.
The problem is, particularly in places like Guangzhou, Gangnam and Ghaziabad, fans are not like in Oadby – they brand-switch. So cradle-to-grave loyalty cannot be assumed or expected but instead must be fostered and nurtured. This ties Manchester United and other clubs into repeat and ongoing visits in order that their newly recruited "loyal" followers do not stray to seemingly more attractive alternatives.
As a result, instead of a pint with a fan in the clubhouse after a game, book signing sessions on Rodeo Drive in Beverly Hills, favela visits in Rio de Janeiro or educational trips to the Forbidden City in Beijing are increasingly likely to be on the agenda for the likes of Cesc Fabregas, Adam Lallana and Sergio Aguero. Fan proximity, customer focus and points of engagement are the keywords nowadays.
While some diehard fans might still hanker after a quick trip around the corner to see Oadby Town gallantly battle to defeat against a strong Newcastle United or Aston Villa starting XI, times have nevertheless changed. And so, just as the faces in the front row at the Etihad or the Emirates next season could be Chinese or South Korean, it is just as likely that Premier League clubs will spend the summer months chasing these people in the first place.