How many refugees should a country take? Between 1535 and 1550 citizenship was granted to 5,000 Flemish and Walloon refugees from the Low Countries to settle in Britain. They were fleeing the wars of religion that ravaged Europe throughout the 16th and 17th centuries after Martin Luther's 1517 demand for reformation of the church.
Henry VIII, a monarch not normally known for his open-minded tolerance, started the process, and welcomed Protestant refugees after his break with Rome. The king of Spain, Charles V, Henry's principal ally and niece of his queen, Catherine of Aragon, was outraged but Henry stuck to his principles and continued to grant religious asylum. The population of England in 1517 was around 3m people; today it is more than 53m. David Cameron has pledged that Britain will take 20,000 Syrian refugees by 2020, a considerably smaller figure in real terms than Henry managed 500 years ago.
There was sometimes ill feeling towards foreigners. The most significant outbreak of xenophobia was the "Evil May Day" riot of 1517. Angered by the presence of wealthy German merchants in London, a mob of more than a thousand gathered in Cheapside, attacking foreigners and freeing prisoners convicted of rioting. They refused to listen to the pleas of the under-sheriff of London, Thomas More, but were eventually dispersed by the king's troops. Thirteen were executed and many more would have been but for the intervention of the queen, who pleaded for mercy to spare the suffering of the wives and children of the convicted.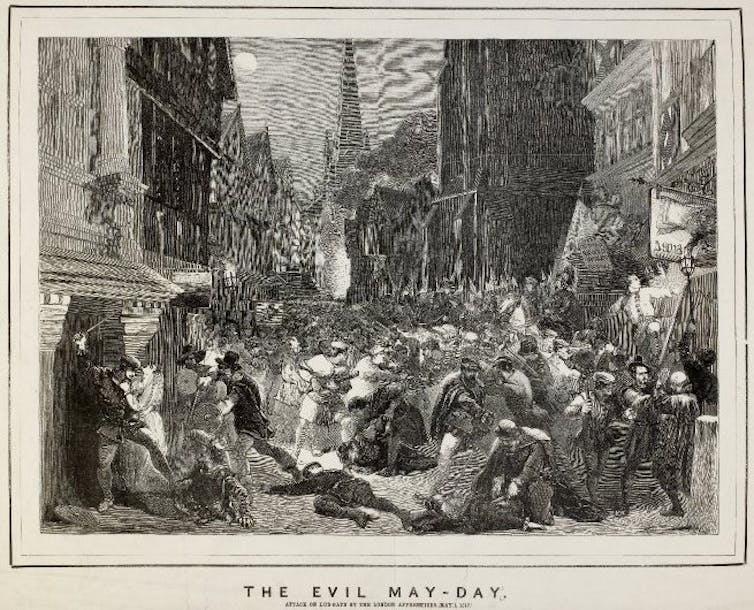 This dangerous moment in English history has assumed added importance because it appears as a pivotal moment in the manuscript play, "Sir Thomas More", in lines that may have been written by Shakespeare and have just been digitised for the first time.
But the Shakespeare association should not be allowed to obscure the truth that, despite intermittent outbreaks of xenophobic violence, 16th-century England was generally welcoming to foreign refugees.
London, like so many big cities and ports, had a large immigrant population, especially concentrated beside the docks and the area around the Tower of London. There were economic motives in allowing foreigners to settle, and the crown periodically did well from wealthy foreigners who could be relied on to contribute significant taxes when required.
But the most significant reason was religion and a desire to support fellow Protestants fleeing persecution. Settlers had to belong to a church and the first of the "Stranger Churches" was established by the Dutch in London in 1550 and, as more refugees arrived, churches were set up in regional towns like Sandwich, Norwich, Southampton or Canterbury. These religious centres become the focal points of migrant cultures, preserving the identities of Flemish, Walloons, Huguenots (French Protestants), and Germans in England.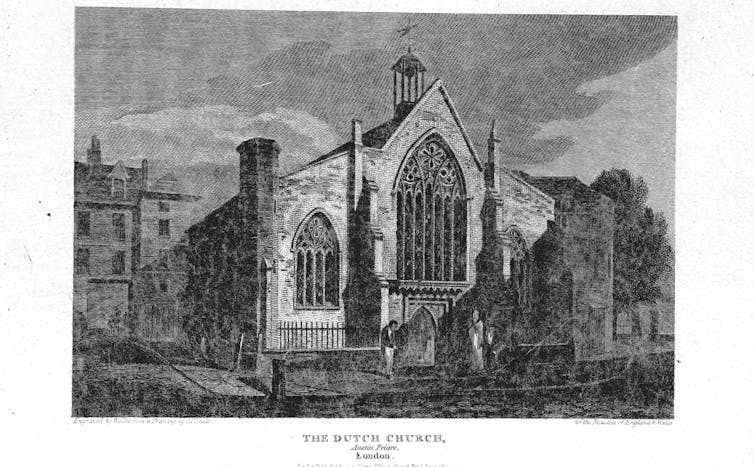 Refugees came in waves. Many arrived in the wake of the Dutch revolt against Spanish rule in the 1560s, settling in the Kent and Sussex Weald where they had an influence on English agricultural practices with their sophisticated market gardening techniques and knowledge of the need for crop rotation.
Another significant group fled France after the Massacre of Saint Bartholomew's Day, August 24 1572, when Huguenots were slaughtered in Paris and cities in the French provinces as a concerted plan to reassert Catholic ascendancy in a divided nation. The event played its role in making England more Protestant and vigilant against a perceived Catholic threat, but also inspired sympathy for persecuted co-religionists. English Protestantism has always been both national and international in character.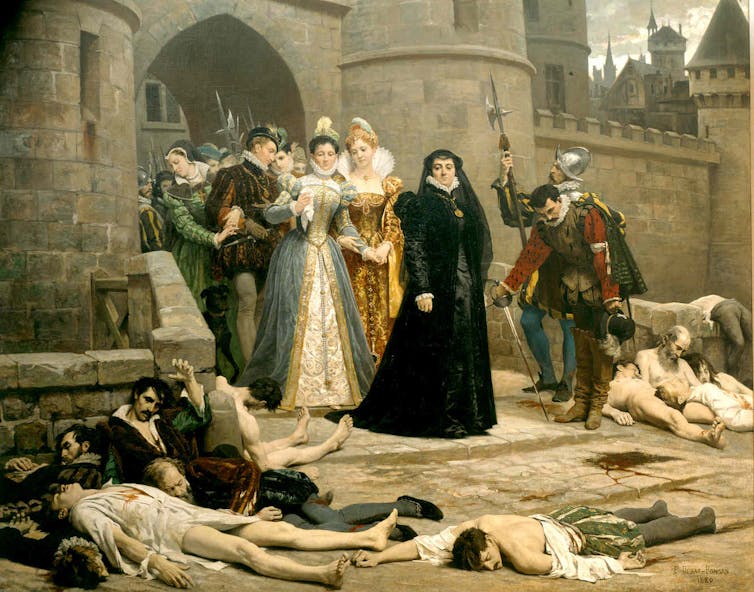 Many refugees had an impact on English life. The eccentric Italian ex-Dominican friar, Bernardino Ochino (1487-1564), converted to Protestantism and fled to England where he became part of Archbishop Thomas Cranmer's circle and wrote influential satires of the Catholic church, representing the Pope as a devil. Major writers such as Jan Van Der Noot (1539-95), often regarded as the first Dutch Renaissance poet, settled in London and influenced English poets such as Edmund Spenser, whose tomb established "Poets' Corner" in Westminster Abbey.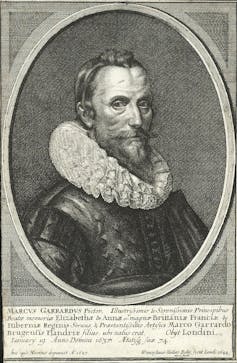 Marcus Gheeraerts the Younger (1561/2-1636), famous for the Ditchley portrait of Elizabeth I standing on a map of England, arrived as a small boy when his father fled Bruges to escape Spanish persecution. English farming, writing, painting, and religious culture would all have been impoverished without the influx of refugees from Europe in the 16th century.
Movement was strictly controlled in Tudor England. Unchecked travel within the realm was viewed with suspicion and travel abroad required special permission. But it was also a nation that did not find it difficult to open its borders to refugees, that understood what they had to offer, and encouraged many to settle and contribute to English life.