The recent news that higher education minister Kim Carr may reconsider A$900 million worth of cuts imposed on universities at the expense of the demand-driven system for funding undergraduate places has provoked a flurry of reactions.
We have seen a great deal of rhetoric about the need to place quality above equity, with some arguing that funds to boost participation would be better channelled into research.
Meanwhile, those universities who have embraced the government's participation targets find themselves defending the quality of their students, their programs and their graduates – despite the demand-driven system being too new to properly assess. But never let an inconvenient truth get in the way of a debate which is really about resources, not principles.
The fully uncapped system, introduced in 2012, meant the government no longer set how many undergraduate student places it would fund universities to provide (medicine being the only exception). This allowed universities to greatly expand how many places they offered, leading to a dramatic increase in student numbers across the board.
Uncapped higher education is in its infancy. But in just a few short years, 190,000 more Australians have been able to attend university, many from regional or rural areas. These are students that would likely have been denied a university education – and the skills, networks and aspirations that go with it – under a capped system.
Research has repeatedly shown that our future productivity and capacity to prosper in the Asian Century will require a highly educated workforce – particularly in regional Australia – to support innovative industries and businesses. Similarly, OECD data highlights the wide range of economic and social benefits that accrue from an educated workforce, including greater earning power, heightened civic engagement and longer life expectancy.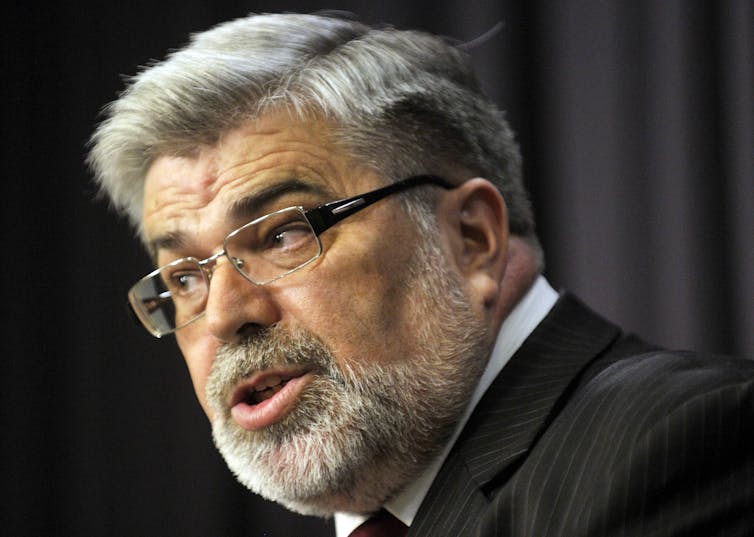 So why return to a capped system, where a proportion of future students will be excluded? The argument is that this will address the apparently "falling quality standards" across the sector. But it is fair to be sceptical about both this premise and its proposed solution.
Among the institutions expressing concerns around the current quality of students and degree programs are those also fiercely advocating the importance of universities managing their own academic affairs. We cannot have it both ways. Every aspect of the quality, performance and experience of our students is measured – and universities are repeatedly held to account for their education and research outcomes.
This is either sufficient and we trust our academic governance processes across the sector, or a change is required.
If change is required, it must address the quality issues that are being flagged in this debate. But will there be any difference between the entry qualifications of students accepted under the demand-driven system compared with those accepted into a "fee paying" place under a capped system? Suspicions are surfacing that enthusiasm for capping places stems from the likely consequence that university fees will be deregulated to compensate.
In that case, the largely anecdotal "quality" argument appears to be effectively a device to grow revenue among domestic students who don't meet inflated entry thresholds but are admitted as full-fee payers. A demand-driven system does not allow this. It enforces a cap on price per student funded by the Commonwealth and through HECS.
But the possible future scenario of capped places and uncapped fees would be bad news for future students and their families, who either bear the increased cost or opt out of higher education altogether.
This is not an attack on views across the sector as much as a defence of a system that is still bedding down. The University of Newcastle's campuses are in regions of below average academic attainment and the demand-driven system represents an investment in the future of these regions. Participation is increasing, but not at the cost of excellence: based on University of Newcastle data, since 2010, our offers to students have grown by 12%, while the median ATAR in the main round has barely moved – it was 84.00 in 2010, and 83.00 in 2013.
Not all students are equally prepared when they enrol at university. And supporting both equity and excellence is the higher education challenge for our times. It is difficult and expensive, but its the vital investment we need for Australia's long term productivity and innovation.
In times of economic constraint, it is tempting for universities to put their own interests above what is best for higher education as a whole. While the government considers how best to fund the higher education sector, discussion of change is inevitable – but solutions should not be at the cost of a system that encourages everyone to aspire and to succeed, regardless of their background.