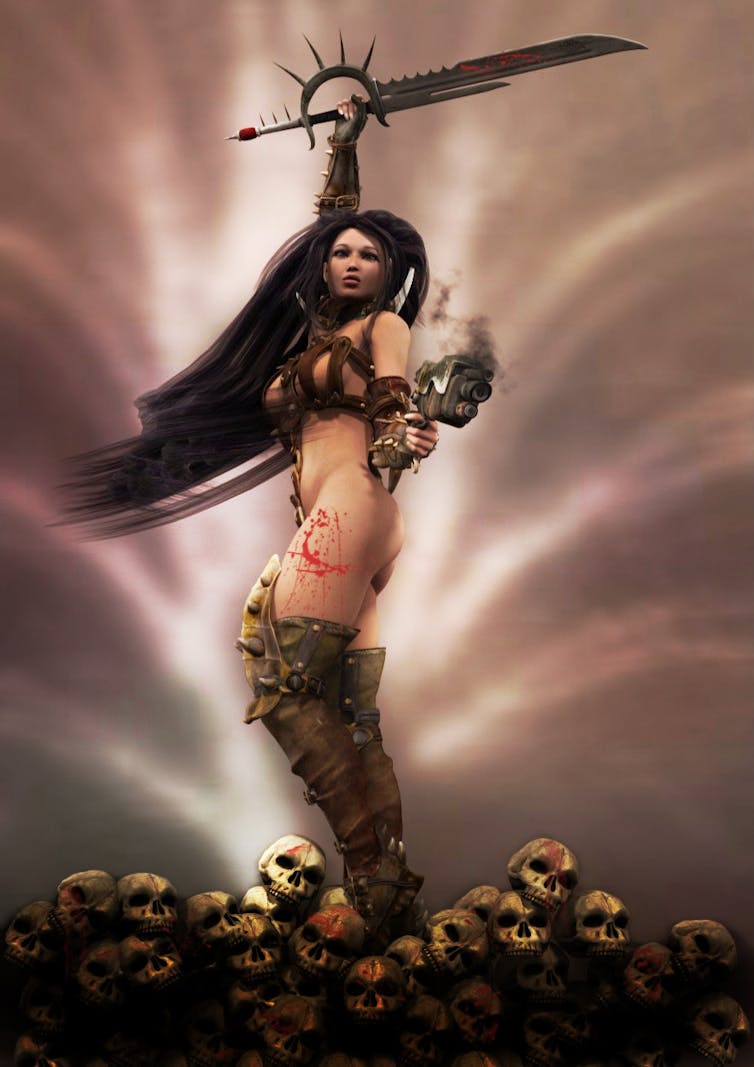 I recently wrote about virgin birth in hammerhead sharks where I tried to explain parthenogenesis, a process at the level of the sex cells which allows females to produce offspring without the benefit of a male. It only occurs in sharks when they are unable to find a mate, but parthenogenesis comes in many forms.
Sperm dependent parthenogenesis requires the stimulus of the sperm to remind the egg to turn into an embryo. This type of parthenogenesis occurs in a small fish known as the Amazon molly, because the species is entirely female. They were named after an ancient, possibly mythical society of female warriors. No men were allowed to join Amazonian society, although men were sometimes kept as slaves, and for sex.
Similarly, the little Amazon molly mates with males of other closely related species, but since the sperm is not allowed to fuse with their eggs, they keep their bloodline pure. Paradoxically, this creates a situation where they produce virgin born offspring without technically being virgins themselves.
The male fish that mate with the Amazon molly are wasting their time. These males, who belong to other molly species, put effort into sperm production and the act of courtship without the desired result. None of their genes contribute to the next generation.
It is interesting to note that the egg cells of the Amazon molly have not gone through the process of meiosis. That is to say, their chromosomes have not swapped alleles and distributed themselves into separate cells. What this means is that the all female offspring contain exactly the same genes as their mothers. This differs from the case of the hammerhead shark, where genetic diversity is lost during parthenogenesis.
Keeping all the genetic diversity from one generation to the next may go some way to explain the survival of this asexual species, scientists are baffled that the Amazon molly has been successful for so long. Theoretically, this species should have gone extinct thousands of generations ago.
Some scientists think that the small portions of male chromosomes are occasionally incorporated into the eggs to create enough genetic diversity to allow the species to thrive.
Sex cells will always find a way to swap a few alleles, even if they have to get them from another species altogether.
Sex cells that live inside sexually active virgin fish are particularly creative.