As Victorians head to the polls in less than four weeks, there is a wider question worth considering than whether or not the Andrews government is likely to be given another term. Do state governments actually matter?
Imre Salusinszky, a former adviser to then- New South Wales premier Mike Baird, recently tweeted: "State government in 2018 is about running four or five businesses. The whole Westminster thing is preposterous. An efficient model would be a six-person executive guided by a People's Convention meeting biennially for a month. Doesn't need party politics and chocolate soldiers".
That seems unlikely, but the idea that state governments have become too municipal to be taken seriously is familiar. For decades, federal politicians with a high opinion of themselves have treated the state government as beneath their notice or contempt.
---
Read more: Three areas to reform federal-state financial relations
---
The exposure of the rorting and corruption of a number of state politicians - notoriously Eddie Obeid and Ian Macdonald during the most recent period of Labor government in New South Wales - has also fuelled a more general contempt for state politics. But the states at least have well-developed integrity systems that have landed a few crooks in prison. It would be mischievous as well as libellous to explore whether some of their federal counterparts have been cleaner or luckier.
The habit of treating state government as a poor relation might not be recent. Most of the big names in colonial politics headed straight into the Commonwealth parliament in 1901. Later, it is doubtful whether a federal politician would have ridiculed a Jack Lang or Ted Theodore – New South Wales and Queensland Labor premiers respectively – as dealers in triviality. But they, too, eventually headed for national politics.
With their eyes on the growing power and prestige of federal government as it acquired ever stronger control of national finances, historians have underestimated the continuing significance of the states in major policy areas. Land has always been a big one, as it is today in relation to housing affordability and urban development.
In earlier periods, closer settlement, soldier settlement and land taxation were all state matters. There is also mining. When he was Western Australian minister for industrial development in the 1960s, Charles Court was practically running an arm of Australia's international policy in his negotiations with the Japanese over new iron-ore projects.
Large fields of activity remained predominantly state matters after federation – education, health and hospitals, public transport and roads, local government, and law and order. The capacity of the Commonwealth to act in a range of fields was either untested, or tested and found wanting.
In the area of social security, it was far from clear before the second world war that the Commonwealth would become predominant. The Commonwealth also left some fields to the states even where its authority to act was unquestioned – such as in marriage and divorce law before 1959-61.
For much of the twentieth century, most major public utilities, such as railways, were controlled by the states. Many became massive government bureaucracies and monopolies. On a smaller scale, Queensland had state-owned butcher shops and pubs.
In social, industrial and conservation policy, the New South Wales Labor governments of the 1940s, 1950s and 1960s showed that caution was not inconsistent with policy innovation. Rather more adventurously, Don Dunstan's South Australian Labor governments of the late 1960s and especially the 1970s, provided a blueprint for the social progressivism associated with the Whitlam revolution. Dick Hamer's progressive Liberal government in Victoria complemented the Whitlam agenda.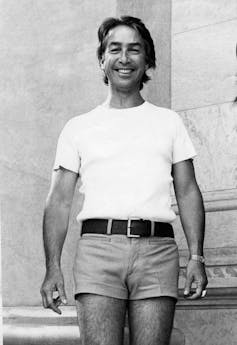 The 1980s revealed some of the limits for state governments in economic policy. The Victorian Cain Labor Government's economic interventionism won the active dislike of Bob Hawke and Paul Keating. It ran up against the barrier of national economic policy and, eventually, political turmoil and financial scandal. Other governments were dogged either by corruption, as in the case of Western Australia and Queensland, or financial mismanagement, as in South Australia.
These results pushed the following generation of Labor leaders and governments towards notable caution and probity. By the mid-2000s, the credit ratings agencies were taking on the role of de facto third chamber of the state legislatures.
Still, the Bracks Labor government in Victoria sought to use its personnel and resources to influence the national policy debate. It contributed a National Innovation Agenda, which the Rudd Government took up as a starting point for its own efforts in that field.
The nature of the compact John Howard formulated to get his Goods and Services Tax up, which saw revenue going to the states according to an agreed formula, also provides premiers with a captive national audience whenever the issue of tax policy reform arises.
---
Read more: From 'Toby Tosspot' to 'Mr Harbourside Mansion', personal insults are an Australian tradition
---
Where does this leave state government today? In the first place, it shares with federal government control over areas that are among the most controversial and difficult for government. Energy policy is near the top of the list. And no one would regard Victoria's new euthanasia law as anything other than a matter of high seriousness.
State government's capacity for innovation and experimentation in fields that matter, and are not dependent on federal control of the purse-strings, remains alive. The Council of Australia Governments, or COAG, offers a forum in which such influence can be exercised. State governments in Victoria and South Australia have been pursuing the idea of a Treaty with Indigenous people, at a time when the issues of constitutional recognition, an Indigenous voice to parliament, and a Treaty or Makarrata have stalled at the national level. At the territory level, it was the ACT government that passed Australia's first bill of rights law in 2004.
State governments provide Australians with choice and a government that, for most people, will be less physically and spiritually distant from their daily lives than Canberra. There are also the benefits of variety. For some years during the time John Howard was dominating the federal scene, every state and territory government was controlled by Labor.
Today, there is a more even division between the parties. It remains true, however, that in a time of disillusionment and distrust of politicians, state government provides electoral choice, checks on federal government power, and a large array of the services that Australians think of as peculiarly the province of government.