The US Open championship tennis tournament is well and truly underway. Venus and Serena Williams, Maria Sharapova, Rafael Nadal and Roger Federer are all expected to compete at the National Tennis Centre in New York over the next few weeks.
The gruelling sporting event is one of the oldest tennis championships in the world. Players will no doubt be put through their paces in terms of their fitness – with many training extra hard in the run up to such tournaments. But increasingly, many players are also working on aspects of their mental health to help them be more resilient.
After Novak Djokovic won his fourth Wimbledon title in June he posted an open letter on his website about the mental hurdles he had to overcome to win. In the letter, he describes how injury and lack of motivation left him vulnerable while dealing with the mental hurdles he faced.
Djokovic also talked about how having compassion, gratitude and a sense of perspective enabled him to balance the demands of being a full-time athlete with having a family. Known as positive psychology, several other tennis players have also reported using similar techniques to help build and maintain a successful tennis career.
Gigor Dimitrov, the Bulgarian professional tennis player, for example, said the one ritual he never sidesteps is writing down three things he's done that day that he should be grateful for. Similarly, Murray's game plan includes being "good to himself".
Positive psychology
Research confirms what the world's elite sports stars already know – that being kinder to yourself, and to others, and being grateful, is good for your mental health.
Barbara Fredrickson, a leading academic in positive psychology, for example, has shown how positive emotions such as kindness, compassion and gratitude can help people feel happier. Fredrickson tested a loving-kindness meditation intervention, which is a meditation training exercise designed to generate feelings of warmth and caring for the self and others. She found that people became more mindful, more self-accepting and they developed more positive relationships with others. Their physical and mental health also improved
Then there's also the world's leading scientific expert on gratitude, Robert Emmon, whose research shows that people who practice gratitude experience a range of physical and mental health benefits. These include fewer health complaints, more energy and determination, greater satisfaction with life, as well as more optimism and resilience.
The gratitude project
A team at Coventry University has been working with the Hope For The Community social enterprise company to develop a range of positive psychology interventions called the Hope Programme. Over 5,000 people living with and affected by cancer, dementia, autism, multiple sclerosis and other long-term conditions have attended the programme, which is combined with Cognitive Behaviour Therapy (CBT).
The gratitude activity is the most popular activity on the programme and so we decided take it on the road to spread the benefits. We created the Gratitude Wall, an award-winning community art project that has toured museums, galleries, festivals, schools and workplaces, as a place to share what people are thankful for and learn about the benefits of practising gratitude.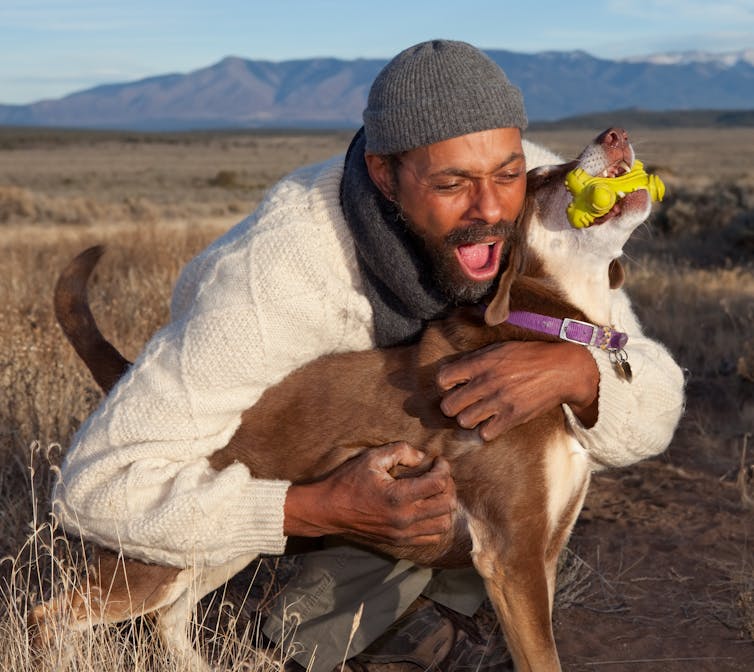 Stan Wawrinka, another grand slam tennis champion, gets inspiration and perspective from the Samuel Beckett quote: "Ever tried. Ever failed. No matter. Try again. Fail again. Fail better." It is tattooed on his arm. We use the same quote to inspire our participants to overcome adversity in their lives and we share Wawrinka's sentiments about getting the balance right between striving to do your best while accepting your limitations:
The meaning of the quote doesn't change no matter how well you do. There is always disappointment, heartache. You are losing almost every tournament. You need to just accept it and be positive because you are going to lose and fail. We're not all Nadal or Djokovic, who can win most tournaments.
So whether you're an elite athlete, a person living with a long-term health condition, or just someone who wants to feel happier in life, it's possible that a regular practice of self-compassion and gratitude could help to make your world a better place.