Even for a country accustomed to sporting defeat, this one hurts. England has been unceremoniously bundled out of the Cricket World Cup by Bangladesh. So where do we start?
First, hats off to the opposition, and while defeats against Australia, New Zealand, and Sri Lanka were to be expected, Bangladesh deserves special credit for its performance, which according to the betting odds at least, is a moderate, but not remarkable result.
Beyond that, there are two potential areas that might receive attention in the inevitable bloody postmortem: the current England team, and the current England and Wales Cricket Board (ECB) regime. Each contributed to the dismal England performance, but the crucial point here is to determine the most significant cause and effect.
Let's first look at the current England one-day cricket squad and the lead-up to the World Cup. The late changes to the squad, particularly the replacement of Alastair Cook as captain, are well documented. This in itself would not have been a significant problem had it not been for the fact that the problems the revamped squad were meant to resolve were seen, even at the time, as potentially irresolvable.
It seems that the selectors were well aware of where the deficiencies lay, but had no real solutions, and on the whole, replaced like for like. These disruptions may have contributed to a clear loss of confidence and under-performance if nothing else.
Second-rate stats
It's not that the squad lacks quality, but in comparison to most squads, including some of the affiliate nations, the team has no real one day match-winners. Yes, some of the players in this team have been match-winners in the past, but they are not on a par with the likes of Aaron Finch, Glenn Maxwell, Brendon McCullum, Chris Gayle and AB de Villiers.
Even if we focus more soberly on statistics, only Joss Buttler and Moeen Ali feature in the tournament top 50 batting strike rates. On the same list, Bangladesh has five batsmen all with strike rate of more than 100.
In the ying and yang of one day internationals, the under-appreciated counter to a batting blitz is a bowler's economy rate. Here in the current top 50, Bangladesh has four players with an rate of less than 5.5 runs per over. Admittedly, the Bangladeshi four aren't high up the table and two are part-timers. England however have only one player – Moeen Ali again, with a economy rate of 5.28.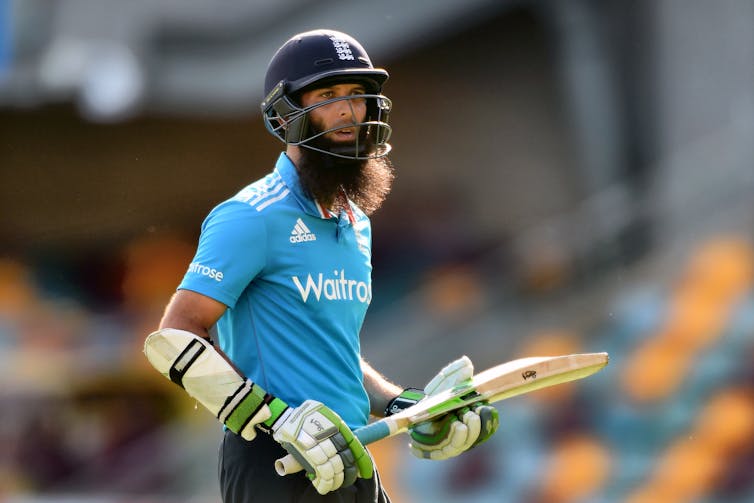 So it's quite possible that beyond poor performance England lacks specialists, or at least one-day specialists to compete at this level. The stats going into the tournament would seem to have predicted England's demise. Joss Buttler (111.30) and Moeen Ali's (103.09) career strike rates are England's highest and indicates their current World Cup performances are about par, but that level of firepower gets them to only 29th and 41st in this competition.
Wrong priorities
Beyond this team, those responsible for nurturing one-day specialists are the ECB and England Cricket. The price and value of broadcasting rights mean different versions of the game end up as winners and losers in terms of prioritisation. The knock-on effect is a domestic and international cricket landscape where specialist talent either develops of declines. For the ECB, test match cricket still rules the roost, with the one-day game a distant third behind T20 cricket.
But even here this hierarchy needs to be carefully unpicked. On the face of it the one-day game seems to be between a rock and a hard place – where 50 over-a-side provides a structure that neither suits the best test players, nor the best T20 players.
This comes with an added twist in that in England, the domestic T20 tournament is woefully behind the Indian Premier League, Australia's Big Bash and the South African RAM Slam. The T20 league has to be seen as not an entity in itself, but a solution to a problem it cannot hope to fix. The shorter form of the game is really the sole surviving means for income generation for England's 17 professional counties, as broadcast rights, sponsorship revenues and gate receipts make domestic one-day and four–day championship cricket uneconomical.
But does it make sense to have a domestic T20 competition with 17 teams? At present it does because there is no real appetite from the ECB to rationalise T20 cricket through a franchise structure, not only because of the fight from the counties that would involve, but also because the current competition provides life-support to county cricket, and a four-day double inning contest that is the proving ground for test talent.
The perennial scheduling problems that arise in trying to effectively accommodate T-20 with championship cricket are testimony to this uneasy alliance. All this means of course that one-day cricket, at domestic and to a lesser extent, international level, has been out of sight and out of mind.
Other countries have their own domestic and national cricketing issues, but seem to have adapted better in maintain a balance between all forms of cricket. England's one-day team, which includes all but one of its test players (Alex Hales), clearly has not. It leaves only for Afghanistan to rub salt in England's cricketing wound.