Domestic violence help in the UK is traditionally thought of as being aimed at victims - not those who have committed the acts.
But things are starting to change. A new pilot programme aimed at helping some of the most dangerous domestic violence offenders was recently announced, amid a flurry of media attention.
"Drive" will offer high-risk male and female perpetrators of domestic violence bespoke one-to-one sessions to change their behaviour as part of a three-year pilot project. Though there are programmes of this kind already in the UK, Drive is a new, more pragmatic response, focusing on the individual circumstances of those involved.
Most of the current domestic violence perpetrator programmes offer help via group sessions, but the premise of Drive is that each perpetrator referred to the service has a very specific, tailored response. This could be in the form of psychiatric care, counselling, or whatever the perpetrator needs to overcome their issues.
Participants will also be offered help to solve any mental health issues, alcohol or drug abuse problems they may have, along with advice about housing, employment and parenting. Any perpetrators who refuse to take part in the scheme will be closely monitored by police, and civil and criminal orders will be considered in an attempt to stop their violent behaviour.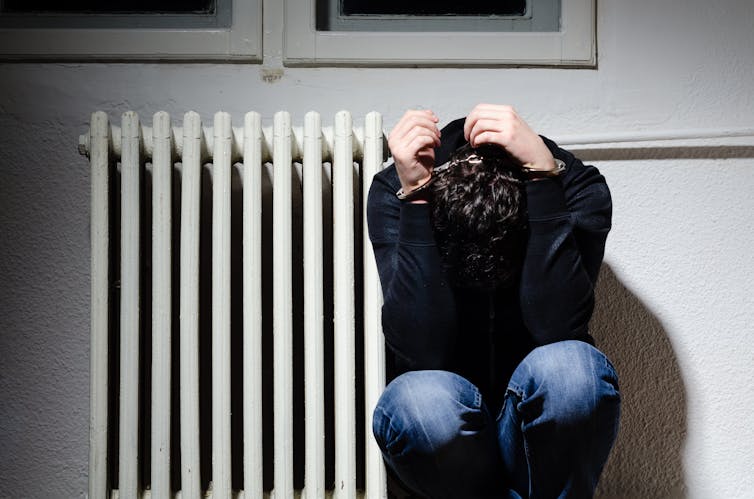 Organised by national charity Saferlives, the programme also makes use of resources on the ground – including police, the local authority and commissioners, who have knowledge of the community circumstances to help implement it.
Already the project has faced criticism from a number of womens' charities that argue that there is no evidence such an approach will reduce violent behaviour. Moreover, domestic violence is often said to be a social problem, and so focusing on individual men will not address the root causes of domestic violence.
Sandra Horley, chief executive of domestic violence support charity Refuge, wrote: "This country needs a sustainably funded, nationwide infrastructure of services to protect women and children from the violence of men. Then – and only then – can we talk about giving therapy to the men who commit these crimes."
She added that "instead of giving therapy to a handful of violent men – the Drive programme is set to help just 900 perpetrators over the next three years – we should be channelling funds into improving the woeful police response to domestic violence".
A positive change?
Internationally, domestic violence perpetrator programmes are not new: a review of the existing projects in 2014 found 49 published articles on these programmes. An evaluation of 12 programmes in the UK found positive reductions in perpetrator physical and sexual behaviour over a 15-month period, with the majority of women reporting physical and sexual violence had stopped a year after the perpetrator started the programme.
It appears on the surface that programmes that work with perpetrators can lead to positive changes – and such initiatives can give women "space for action" where suitable, allowing them to access support safely, reduce isolation and improve physical and mental well-being.
This "space for action" takes the perpetrator away from their victim by removing them from the family home, for example, while they are on the programme. This sometimes happens when the victim has a restraining order or there is a court order against the perpetrator, and gives the victim a chance to think about what they want. Although given the nature of the tailored Drive programme, this may not happen in all cases.
While evidence of potential positive outcomes might sound promising, there is still one big concern that cannot be ignored: there has been a steady decline in support for domestic violence survivors across the country in the last four years, leading to an increase in the number of women and children being turned away.
The latest survey from Women's Aid, for example, found that a third of referrals to Refuge were refused due to lack of space.
There is also an increasing postcode lottery when it comes to support services for survivors, as well as gaps in existing support provisions for marginalised groups such as older people, male survivors and those from LGBT communities.
Cuts to the criminal justice system are also having a detrimental effect on survivors: police are struggling to cope with the number of reports while legal aid cuts have resulted in women having to provide evidence of domestic violence within the previous 24 months to qualify for help in divorce cases.
The very nature of the crime means that many perpetrators will never come to the attention of authorities – and so never get the help they need – and even where they do, the attrition rates are often high.
Though Drive intends to work with the most dangerous offenders, where there is a high risk of serious harm or fatality, it is unclear how success will be measured, and concerning that more women may lose their lives during the pilot, as the project is community-based rather than part of a co-ordinated criminal justice response.
A criminal justice response to domestic violence means that the perpetrator is given a prison sentence or restraining order, intended to control their behaviour and distance them from their victim. This, however, is not guaranteed and does not in itself address the cause of the problem.
Research has shown a significant number of perpetrators are "serial" offenders who abuse more than one partner, so though one victim or victims may be helped, this programme means that – if successful – the perpetrator will not target another partner or child in the future. The links between alcohol and/or substance abuse and mental health problems are also well established and one of the strengths of Drive is that it will offer support in these areas, as well as tackling the abusive behaviour and attitudes.
While there is undoubtedly a need to increase funding for survivor support services, these cannot operate in isolation: there must be a coordinated response to domestic violence which includes both perpetrators and survivors.
The rates of domestic violence victimisation remain consistently high, despite a decline in violent offences generally. Therefore it is essential that a comprehensive approach to domestic violence is put in place, that incorporates prevention, intervention, support for survivors and programmes to reduce re-offending.
While Drive certainly will go some way to getting to the real cause of the problem, we must ensure that services for survivors of abuse still receive the funding needed to protect victims and help rebuild their lives. It runs until 2019, at which point we will be able to see just how well it has performed.