Very often, a step forward in societal thinking can take a nervous 'eyes-closed' moment. A leap of faith when we as a collective close our eyes for a moment and try something new. Something we're not yet sure we will like! But without these moments - progress crawls, then stagnates.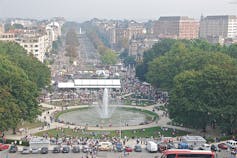 Recently, Brussels held their annual "Car-Free Sunday" - a tradition in the Belgian and European capital that sees all cars, trucks and other vehicles banned from the city and indeed greater Brussels region for the day. Excluding emergency vehicles, public transport and other essentials - all cars are banned and the streets are handed over to bikers, walkers and runners instead.
All in all, 19 municipalities throughout the city that gave us Moules et Frites close their streets and instead, organise a host of activities to encourage active transportation. From 9am to 7pm, four wheels are out and feet are in. With street parties, festivals, concerts and free events throughout.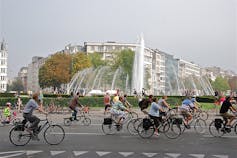 This effort is part of a wider initiative called "Mobility Week" and was originally started in the late 1990s in France. Spreading to Europe and Brussels in 2000, the initial buy-in took vision and a certain level of faith. With public transport provided free on "Car-Free Sunday" from 2003, attendance has since soared and it is now a celebrated part of the annual Belgian calender. In fact, 90% of citizens, a population that once hesitated about giving up their petrol-guzzlers, now support the event.
Just imagine - 160 care-free square kilometres each and every year and a day when city-dwellers can take back their urban space and explore it from a new pedal-powered perspective. And it's not just aesthetics - on this day Brussels also sees a decrease in both air-pollution and noise-pollution levels (up to 8 times lower than other Sundays).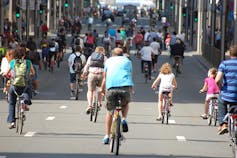 With the movement now spreading throughout more and more of Europe, my question for you is - shall we take the leap too? Could Australian cities and their citizens give up their cars for a day and open the streets to a new experience? Could Sydney, Melbourne, Perth, Cairns and beyond follow Brussels and be vehicle-free?
I think so.
Maybe it's a bit inconvenient, or maybe it's a great success. Only one way to find out - close those eyes and leap.
-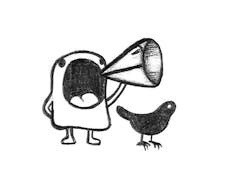 Connect with Sandro on Twitter via @SandroDemaio.