Here are ten simple things you can do today to start making a difference for NCDs - or Non-Communicable Diseases.
1. Break up with soft-drink
We need to talk… It's them, not you… And it's just not working anymore.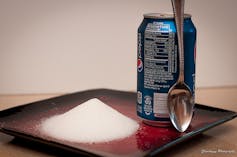 In short - the easiest way to 'battle the bulge' is to break up with soda or soft drinks. Give away the carbonated, sugar-drinks which gift you nothing but significantly increase your chances of diabetes and other chronic disease.
This is one relationship you can definitely do without - trust me, you deserve better.
2. Reconnect with your food
Food once contained ingredients - today it contains numbers. E211, flavour 127… It's time to reconnect with food, examine and learn what is in the food we eat and ensure that the next generation is a generation of slow foodies - not fast foodies.
Try a new recipe, experiment with a new ingredient and support your local community groups working in the food space - Kitchen Garden Foundation, local cooking groups, Youth Food Movement and Slow Food!
3. Make change in your own urban neighbourhood
Globally, our population is more urbanised than not - for the first time in history. The health and design of our urban environments is a large dictator of the health of our communities. It is time to rethink the way we build cities, and create suburbs conducive to health - rather than disease.
Work with your local council to create a micro-park or parklet, make your own temporary zebra crossing, close your street to traffic for a day, demand more active-transport infrastructure (including bike lanes and footpaths) in your community and prioritise Green Spaces as a political issue when next casting your local vote!
4. BigFood: Reject the status quo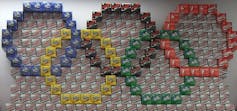 The day has come - and the current situation cannot continue. Golden Arches and BigSoda sponsoring the Olympics. Fast food outlets in our most respected children's hospitals. American burger pushers posing as "Australian". Sugary drinks in vending machines on the corridors of our hospitals and fried food served in our schools.
We don't have to accept this! And we should be vocal about not continuing to accept this. Speak up and question the insidious stronghold of these obesogenic corporations.
5. Vote with your forks
To a degree, food companies make what they think we want to buy. They produce food to make a profit but can only do this - if we buy what they make.
Let's vote with our forks and lead the charge for better quality produce and products! Not only by avoiding ultra-processed "food" but also vocally calling for a more diverse and better quality range of fresh foods in our local supermarket or convenience store.
6. Move past the blame game
Diabetes and heart disease are not outcomes of laziness and cancer is not something we can simply pin on individual choice. NCDs are largely an outcome of the opportunities one is afforded and those we as a collective decide to afford one another - the environment in which we are born, grow, work, play and age… The Social Determinants.
At both the macro and micro levels, an important step in addressing this enormous burden is to look past the blame game and see that globally and locally - NCDs are linked with poverty and a lack of opportunity.
Let's decide to address the big picture determinants and support (not blame) those affected.
7. Be open to "big ideas" policy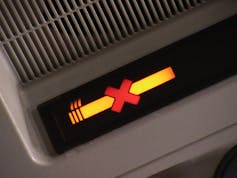 Not every big idea by government or push for regulation is a sinister Orwellian plot. Seat belts, speeding limits and bans on aeroplane smoking are good examples of limitations to our lifestyles, which we accept in order to protect our wider community. Small inconveniences for some - life saving and bold measures, once controversial but now universally accepted.
Governments must make bold steps (including taxes and regulation) to overcome NCDs. When they do - let's be open to at least hearing them out and giving these ideas a go before we decide it's a "big brother" plot and run for the hills. Mandating better food in schools and hospitals, limiting the serving and portion sizes of sugary drinks, banning smoking from more and more public spaces, limiting advertising of junk food to children… These are not big brother - but big vision.
8. Swap the car for your legs
A simple step (excuse the pun) - make a concerted effort to bring active transport back into your life. Swap the morning drive for a walk, duck to the shops on your bike and start a Walking Schoolbus for your local community.
Good for your heart, great for your mind and a boost for your mood - exercise is medicine.
9. Have a conversation with your friends
NCDs are a massive global challenge - but also provide us with an opportunity to be inspired and rethink our societies. Bring the conversation home! Talk to others, inspire friends and family to think about a healthier future and challenge those for whom the lightbulb is yet to light up.
10. Join NCDFREE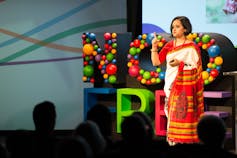 Finally - join the global social movement. Grab your phone or laptop and log on to join others and inspire a new wave of action on NCDs with NCDFREE.
Starting today - NCDFREE is giving you the opportunity to be part of the next short-film. Submit a video of yourself from your phone direct to the website doing one of these 10 things!
As Mead said "Never doubt that a small group of thoughtful, committed citizens can change the world; indeed, it's the only thing that ever has."
-
Follow Alessandro on Twitter via @SandroDemaio.
NCDFREE is a not-for-profit initiative and everyone is a volunteer.