The runaway success of Ali Smith's How to be Both signals a new and original approach to 21st-century historical fiction. Its shimmering linguistic audacity has been rightly celebrated. Her Bailey's award scoops a hat trick of prestigious prizes – she has already won the Costa and the Goldsmiths – and the novel was shortlisted for the Man Booker.
Split into two halves that can be read in either order, it evokes the passing moment with passionate intensity, and questions our ability to recall or understand such moments. It's exciting to see such a playful and audacious novel given such accolades.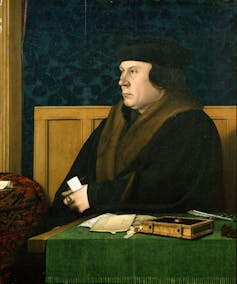 But Smith is not alone in experimenting with the past. Hilary Mantel's Wolf Hall and Bring up the Bodies aren't conspicuously experimental in the manner of Smith. Mantel's territory is familiar: the terrible Tudors and their predilection for the block. Yet her revisionist portrayal of Thomas Cromwell – the courtier formally known as a Machiavellian torturer – is powerfully subversive. Not only is this a reappraisal of his character, but a formal experimentation with point of view. Time is slippery and disorientating in her novels, as it is in Smith's, though in a more conventional context. Mantel conveys the consciousness of Cromwell as she darts forward and backwards: recalling, assimilating, plotting.
Out of time
Conventional historical novels are fundamentally anachronistic. Planting a modern sensibility in the past should stretch credulity beyond its limit, yet it's one of the tropes of realist historical fiction that readers accept almost without question. "Factual accuracy" is highly prized – but how is this defined? All sources are biased, all experience is partial, even our own memories are flawed and confused. Facts aren't reliable blocks of certainty that form the basis of true knowledge – historians know this just as novelists do. The past is malleable and mysterious.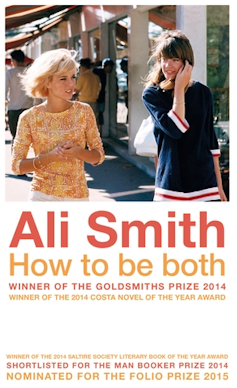 Historical fiction also falls within the Venn diagram of literary fiction. (Historical novels have been awarded the Man Booker prize for the past three years.) It's also fertile ground for experimentation – as demonstrated by the Goldsmiths prize for experimental fiction. The inaugural 2013 shortlist included historical novels by Jim Crace (Harvest); Philip Terry (tapestry) and David Peace (Red or Dead), while in 2014 Paul Kingsnorth was shortlisted for his first novel The Wake, which is set in 11th century Lincolnshire and has its own invented language.
How to be Both is a meditation on the passing and layering of time, and the way in which experience is lost or preserved in our consciousness or in the (perhaps misleading) artefacts we leave behind. Smith suggests in the novel that history is an energy rather than an accumulation of facts: "That shout, that upward spring." Novels like this are asking questions about history, but also about the nature of reality itself. How do we interpret external information, the partiality of human perception and the ability of language to engage with what is felt and lost in the passing moment?
Interrogating history
Smith, Mantel et al are part of a tradition in experimentation in historical fiction that goes back to William Godwin and Walter Scott. In 1797, Godwin suggested that history is "other" and that even contemporary human experience is so inchoate that all attempts at clarification must fail. He was convinced that the deliberate artifice gave a "truer" account of lived experience than attempts to capture solid facts.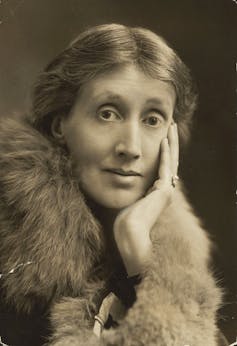 Scott's Waverley – published in 1814 – is playfully self-referential and pokes fun at received versions of history. Edward Waverley, its naïve and misguided protagonist, owes much to Cervantes' ageing buffoon Don Quixote. Both Cervantes and Scott had a sophisticated take on myth and chivalric romance.
Just over a century later, Virginia Woolf staked her claim for women's place in experimental historical fiction. The eponymous protagonist of Orlando strides through the centuries unfettered by age or sex, and is a forerunner of Jeanette Winterson's Villanelle in The Passion – and indeed Ali Smith's Francesco del Cossa in How to be Both. Woolf mixed vividly deployed research about 16th and 17th-century England, her obsession with Vita Sackville-West and her experiments with the rendering of thoughts and consciousness to surreal effect.
History is not a finite resource. It is looming behind us: growing and morphing and consuming the space age and glasnost and Blairism; Britpop and 9/11 and the Arab Spring. The future experimental historical novel might attempt to encompass the millions of Facebook-users in 2015; the looking-glass world of celebrity and structured reality; YouTube executions and Islamic State. It may be digital; it may be post-digital; it may be unmediated by elites; it may be atomised or seek to give the impression of being atomised.
No doubt there will always be a market for tales of romance and derring-do and the cosy pleasures of heritage fiction. But the necessity for experimentation in this genre is the one certainty we have. The past is "other" and the future is unknown: historical fiction will need new modes of falsification to address this.