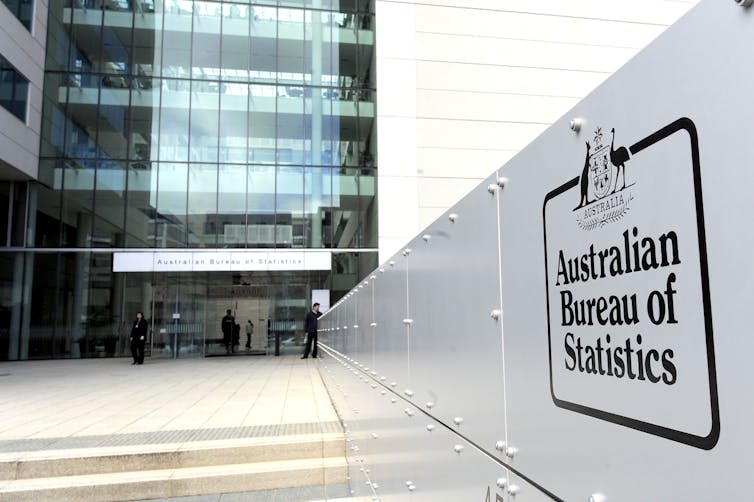 With the election imminent, the Australian Bureau of Statistics has a nifty new (free) app, based on census data, to tell you all you need to know about your electorate, and every other one in the country too.
It's got details of gender, age, the number of Australian citizens, families (couples with and without children, and one parent families), individual and household income, private dwellings, household size, home ownership, rents and mortgages, and internet connection.
We get the helicopter picture of election campaigning from the nightly TV news but a great deal of gritty work is local, with parties pouring over this sort of information as well as more detailed material they have in their extensive data bases on voters to make targeted appeals to individuals.
The app tells us that Kevin Rudd's Queensland seat of Griffith has a weekly median family income of $2094, with a median mortgage repayment of $2200 a month. The median age of people is 33. The seat has 42,509 dwellings withbroadband internet connections.
In Tony Abbott's Sydney north shore electorate of Warringah they are a bit older (median age 38), somewhat wealthier (median weekly family income is $2572) and have higher median mortgage repayments ($2900 a month). There are 44,638 dwellings with broadband connections.
In Malcolm Turnbull's seat of Wentworth the median weekly family income is higher still - $2659. If you are a renter, Wentworth is an expensive place to live – the weekly median rent is $495. This is marginally higher than Warringah's $480 and a lot more than Griffith's $350. In the seat of the shadow minister for communications and broadband - dwellings are well plugged in with 48,841 broadband connections. Only 7604 have no internet connection.
The Coalition's safest seat is Mallee in Victoria, held by the Nationals (on a margin of more than 23%). The population in this rural seat is older (median age 42), with a modest family median income of $1075. Rent is cheap ($150 a week); the median monthly mortgage is $1083. There are only 30,192 dwellings with broadband connections, while 16,486 have no internet connection.
In Labor's safest seat is Batman in Melbourne (24.8% margin), people are wealthier and there are somewhat more dwellings with digital connection. The median weekly family income is $1467, the monthly mortgage $1917; the median age is 36; the number of dwellings with broadband connections is 37,954; while 13,115 have no internet connection.
The ALP's most marginal seat is Corangamite (0.28%); the Coalition's is Hasluck (0.57%).
Corangamite, which takes in some Geelong suburbs, coastal communities and rural areas, has a median age of 40, a weekly family income of $1434, and a monthly median mortgage of $1560, and 34,591 dwellings with broadband internet connections; 9657 have no connection to the internet.
The median age in the Western Australian seat of Hasluck is 36; its weekly family income is $1581, and its weekly median rent is $300. There are 37,680 dwellings with broadband internet connection; 9914 have no internet connection.
Liberal member for Hasluck Ken Wyatt, who is spending his days doorknocking has found lack of connection to broadband is one of the issue people are raising with him. He says that there are entire areas within the community who are simply unable to gain any broadband connection with current infrastructure and are not set to receive the NBN under Labor in the foreseeable future.
Among other issues being brought up with him are community safety and cost of living. "People are upset that they are barely able to pay their bills and are concerned that their taxes being used to prop up the rest of the country".
People he talks to "can't believe the polls have swung back to Kevin Rudd because there is not a lot of love for him out in the community".
But in Corangamite, Labor MP Darren Cheeseman, who was an early and vocal Rudd supporter, says a "lot of people are looking at Abbott with a critical eye [where] before they were just focused on us." On the other hand, some are critical of the toughness of the PNG solution and threatening to vote Green because of it - although he suspects "they probably already do vote Green".
PS: The non-political ABS has also produced a free fun game called Run That Town, narrated by Shaun Micallef. You can pick your place and "use real census data to discover who's who in your area and make decisions that will sway popular opinion in your favour". Who says statisticians are boring!