Whether an athlete is competing at the Olympics or Paralympics, anxiety management is one of the most common psychological issues experienced.
Anxiety is an unpleasant emotion with distinctive features. If uncontrolled, it can result in muscle tightness (and therefore a potential change in technique and/or efficiency), reduced focus, and the onset of worry and self-doubt. Each of these symptoms has the potential to destroy an athlete's confidence and performance.
Anxiety is one of a range of psychological factors that, if identified and addressed, can make the difference between an athlete watching the final from the stands, or him or her actually contesting the event.
For these reasons, it is important to address this issue if present, in order to optimise athlete performance.
Pressure can come from unlikely sources. Athletes may think themselves anxious ("What if I fail on national TV?"), have other things occurring in their lives that are influencing their psychological state (such as relationship issues or job-related stress), or may be responding to real or perceived pressure from family members, coaches, teammates and/or the media.
Paralympic and Olympic winter sport athletes have been found to use very similar coping strategies when faced with stressful situations. In saying this, how each athlete achieves his or her own sense of readiness both leading up to and on competition day varies with each person.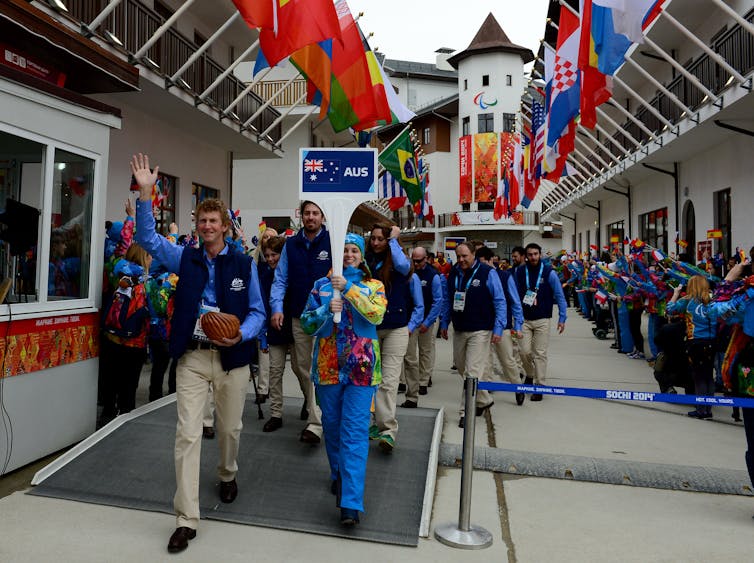 Roles of sport psychologists
An important role of a sport psychologist when travelling with a team to a high-profile sporting event is to assist athletes should anxiety arise. The psychologist might help athletes to get a clear picture of their perceived pressures, and work with them to put in place some coping strategies that they can use to effectively deal with such influences.
Such strategies may include assisting the athletes to establish as much of a daily routine as they can as early as possible. This might include arranging the team schedule so that the athletes train, eat, and sleep at essentially the same times each day. This can help them to settle in to their new environment, to block out distractions and to refocus their attention on their preparation.
As the event draws closer, athletes' anxiety can increase. This can sometimes see them start to shift their goals and to lose focus on what they need to do to perform at their best. Taking the time to reaffirm athletes' short term goals, particularly those that they have direct control over (such as their race plan, what they eat, their hydration, their recovery plan), can be of benefit.
Encouraging them to trust in the goals they have set, and to review all the positives of these goals ("I have had an ideal preparation"), can help to combat any self-doubt ("Have I prepared well enough?") that might have started to creep in since arriving at the Village.
Centering is another simple yet effective technique that athletes might be taught to help control both the physical and mental symptoms of anxiety. The process of centering can help athletes to stay focused, control stress, to get to sleep, and avoid distractions, among other things.
Many athletes also use it as part of their pre-competition routines to help them to mentally prepare for a race or match, to help them to refocus following an error, or to help them to relax following a high-intensity training session. Based on abdominal breathing and mindful attentional focus, centering is a technique that is easy and quick to teach, and one which can help athletes to feel more in control, as well as revitalised and refreshed.
The best strategy, however, to assist athletes to prepare for a Paralympic campaign is one that cannot be bought or trained. The number of experienced athletes in the team, such as veteran skier Cameron Rahles-Rahbula, who have been, seen and achieved at a number of Paralympic games, is priceless.
Such individuals may provide rookie Paralympians, such as the young Ben Tudhope, with their knowledge and their reassurance. But the most valuable thing that an experienced practitioner such as Rahles-Rahbula can offer the team is his mere presence.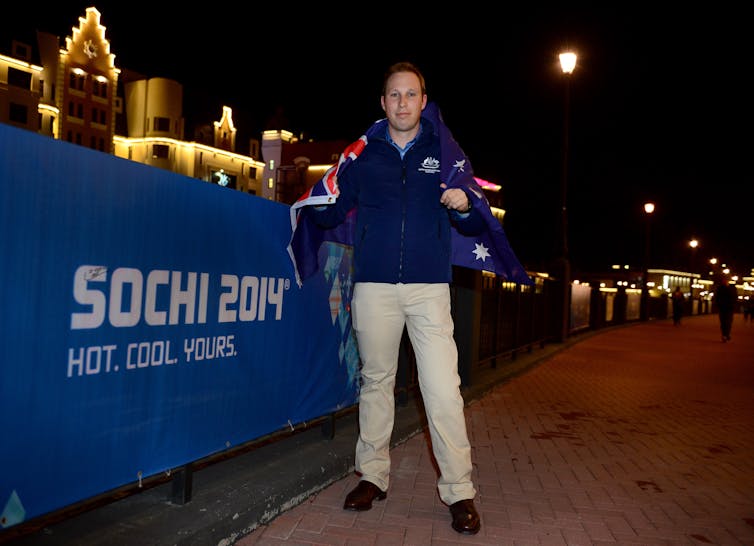 This article was co-authored with Caron Jander, a consultant occupational physician affiliated with the Australian Paralympic Swim Team.

Related reading: Games on: preparing body and mind for the Winter Paralympics