In the third of my series of interviews with designers and illustrators on collaboration, Hobart-based comic maker and publishing entrepreneur Josh Santospirito discusses self-publishing as a way to grow creative communities.
In 2013 you launched San Kessto Publications. Starting a small press from scratch is an ambitious project – how did it come about?
San Kessto came about because I made a graphic novel that was impossible to pitch: I doubt that any major book publisher in Australia, or any comic-publisher outside of Australia, would consider a graphic novel adaptation of an academic essay about Jungian concepts. But I knew that it was going to be good – I'm biased of course – so I decided with Nadine Kessler to self-publish it.
We both thought it [San Kessto] might be a great umbrella organisation to publish other projects that we were involved with. Nadine is a typographer and a graphic designer and we both have a strong interest in print.
The other advantage of self-publishing is that we can decide how we want our book to look without having to bend to other pressures or interests in terms of marketing or annoying publishers.
Since we started I've also come up with other projects such as curating a comics-series. Nadine is also evolving a design/art based book-project which will be a long-term one. I have managed to pull a few other characters into the publishing house for future projects, and gotten lots of people interested in the comics we publish which has been really exciting.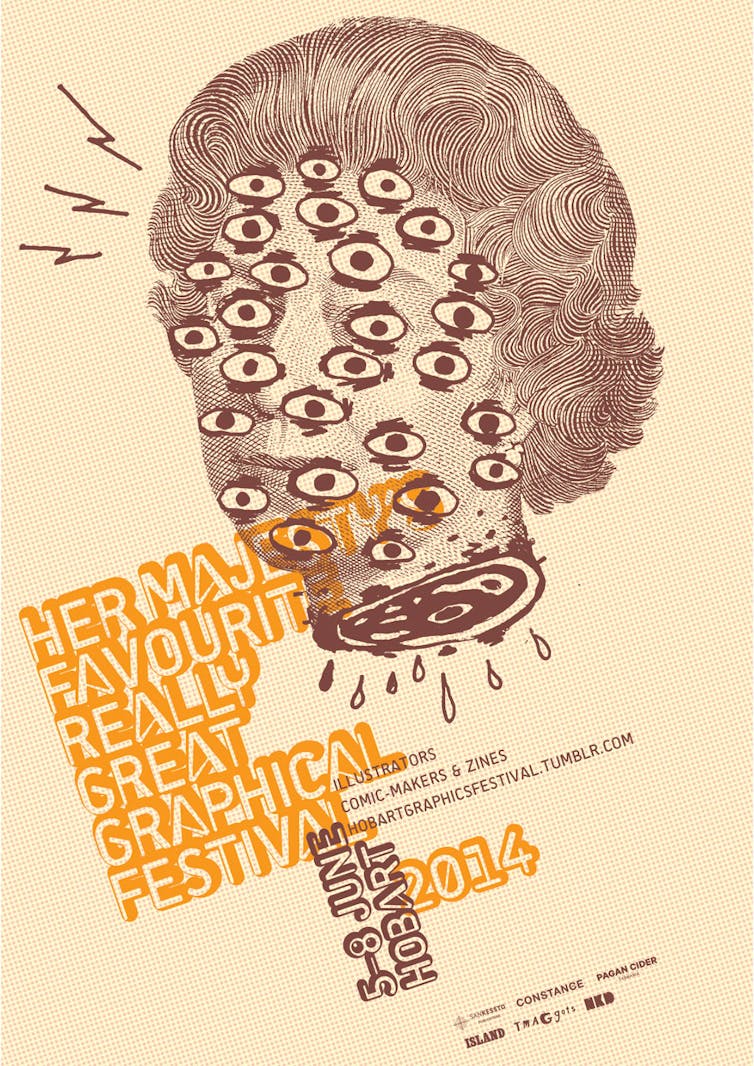 You publish Down There, a series of comics by Tasmanian artists, and organised Her Majesty's Favourite Really Great Graphical Festival, the "the Southernmost Tasmanian graphical celebration in the nation" in June 2014. Creative collaboration and community building are obviously important to you, what motivates you to initiate these events/ publications?
I grew up in Melbourne and have lived in Sydney but for the last 10 years I've lived in Alice Springs and Hobart, both smaller communities where the onus is on each person to organise our own fun, or build our own community.
In Tasmania, there are the added problems of slow economy, low population, brain-drain, uncompetitive business environment etc. There is definitely an interest in underground and popular culture here but, other than some obvious exceptions, there is little institutional support in place currently for a community to grow around those interests.
Its an uphill battle to even get my books in the local bookstores (Hobart Bookshop have been great though). Other Australian comic-makers are also increasingly frustrated, trying to educate the Australian market that our works are worthwhile and should be embraced by local readers.
Some of them are turning their eyes to more established markets in languages like French, German and even Japanese. I also think heavily about these things as I move towards becoming sustainably linked in with my art-forms, but I still have a wish to build my local community as well.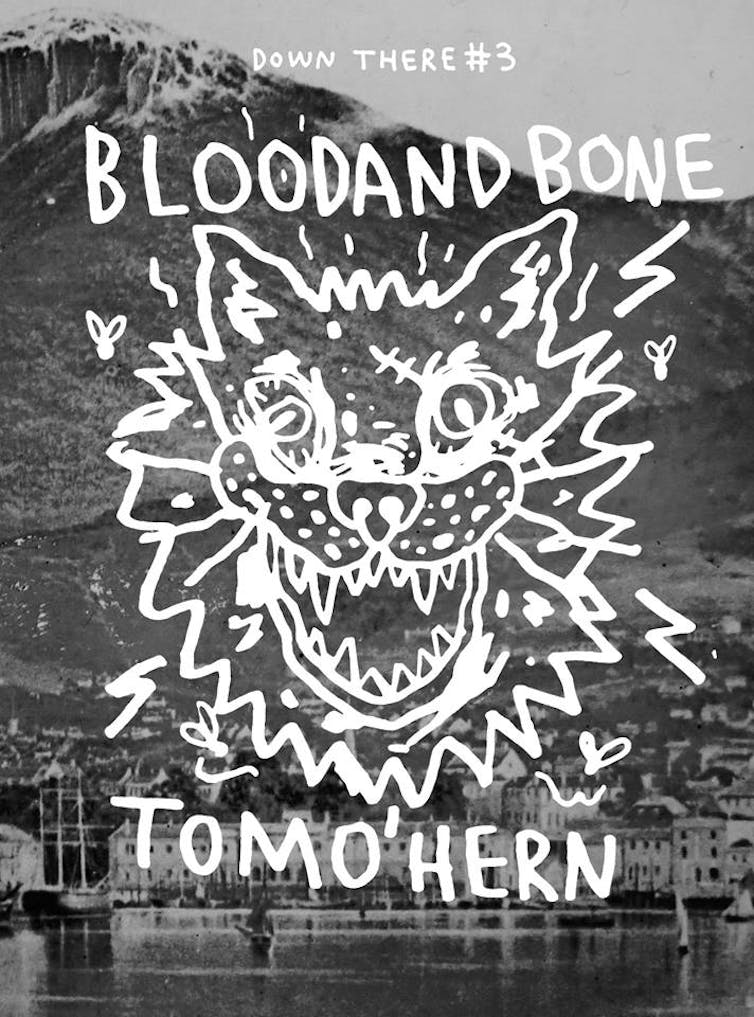 The Down There comic series is one of the most fun projects I've ever been involved in. So far I've published one of my own, one by local dynamo fine-artist Tom O'Hern and a 36-pager of Tricky Walsh, who is powering on to parts 2 and 3 of her story.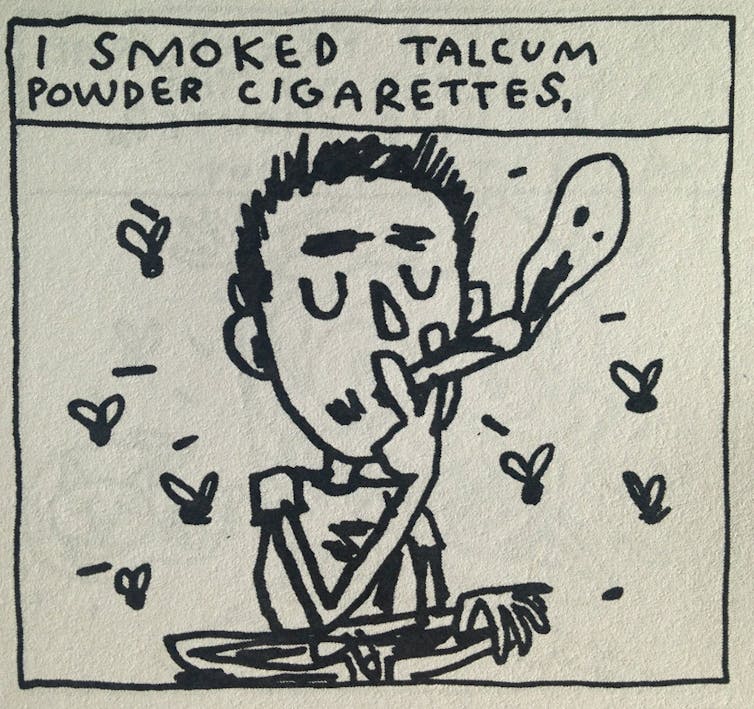 I wanted to read comics by people I knew locally, and I thought that other people would enjoy it too. Thankfully I was right and I got the printing money back, the next hurdle is to be able to pay the artists for their work, which is far more difficult in publishing than people realise.
Building communities around areas of the arts is something that I've been involved in for a while. It gives us opportunities to showcase what we're doing personally, and it gives the broader community a context for understanding what we're doing.
No artist can stand by themselves, other illustrators and comic-makers also need to rise up in public consciousness as a group for any individual to make any headway. For this reason I also invented Her Majesty's Fest to build some interest in Hobart which I felt hadn't yet formed its own core, or sense of community yet.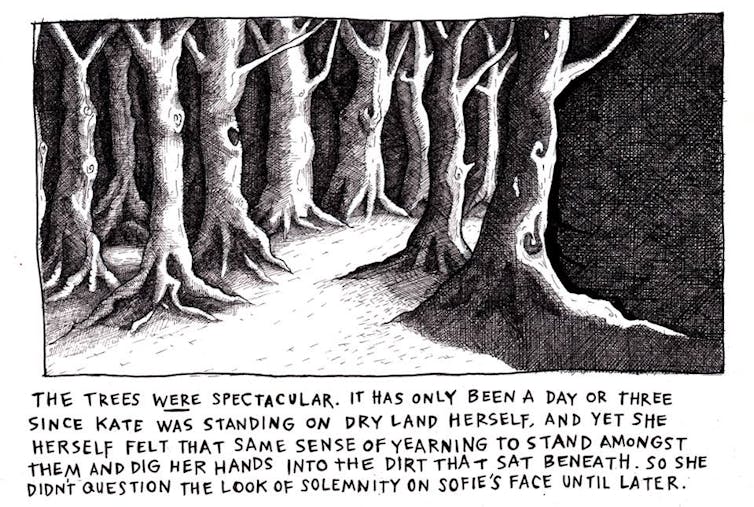 Comics in cities like Melbourne have reaped the benefits of nurturing a tight-knit community which has grown and grown. But these communities require a few individuals to create the framework around which the community can knit together. I'm not a patient person by nature so I just took the plunge and made some of this happen, I'm hopeful that it'll pay off in the long-run with some amazing projects around Hobart and with artists in other places.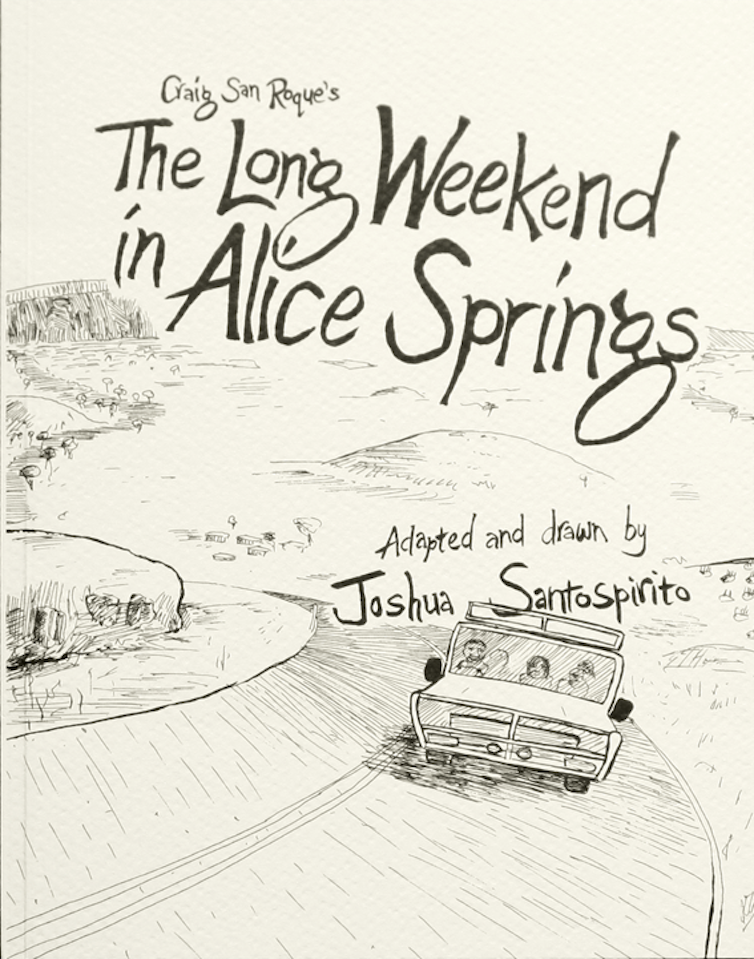 Your graphic adaptation of Craig San Roque's essay "The Long Weekend in Alice Springs" was glowingly received, including winning the NT Read Non-Fiction Book Award earlier this year. Did you communicate directly with Craig while you were adapting the essay? What was his reaction to your desire to illustrate his work?
Craig is very open to collaboration and is a creative bloke in all of his works, and I think he was excited. But we did not communicate often whilst I was making the comic: I sent Craig the occasional email, or when I went to Alice Springs for work I showed him where it was up to. They really are a slow-burn medium, they take so bloody long to make!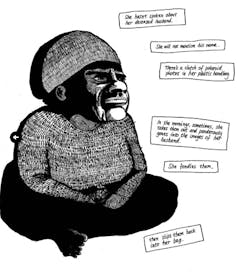 I used to work with Craig in Central Australia, and I showed him earlier drawings of the work, which he was interested in. I don't know if he completely understood where it was going, not being a comic reader, let alone a comic-maker. But then a comic-adaption of an essay is a difficult thing to explain to people in a half-completed form. I could see it in my mind working really well.
As it grew in size, Craig's interest grew, probably because he could see where it was going. I sent him a stitched photocopy booklet of the first 60 pages or so, which he took around to various psychological conferences that he attends where he showed it off to his Jungian colleagues.
The project was not a collaboration in a true sense until it came towards book-making time when I engaged Nadine Kessler to design the book and asked Craig to write another essay to include in the back of the book. I inadvertently became an editor (which I am definitely not good at).
Describe your ideal collaboration.
I'd love to do projects with interesting folk who push me into doing things differently. That's what I've loved about collaborations in the past, along with the fact that the outcome always feels bigger than something you come up with yourself.
There are some fine artists that I've been contemplating writing comics, with them doing the art. The ones that I've got in mind have absolutely gorgeous abstract art that I'd like to find a way (with them) for finding a story that can be told through that.
But in terms of the interaction, I love to grapple with ideas. My ideal collaboration would involve robust and exciting arguments, but with lots of respect, which is always the thing you need to overcome – the "robustiness". I grew up in a family of four, so sibling arguments are important, but its even better when you're working towards something together.