It's almost a year since floods devastated parts of Ipswich in Southeast Queensland.
Over the course of four days (February 25-28 2022), Ipswich received 682 millimetres of rain and the Bremer River rose to 16.72m in the centre of the city. Parts of the city were inundated, and almost 600 homes were damaged, many severely.
Many of these houses had flooded before, as recently as 2011, because they were built in areas of high flood risk. On previous occasions, when the water subsided, these houses were simply patched up and left vulnerable to flooding.
But this time was different. The early success of Queensland's Voluntary Home Buyback Program shows we can learn from history and avoid repeating our mistakes. It offers an example for other states to follow.
Introducing a buyback scheme
Implementing a buyback scheme in areas vulnerable to regular flooding was a recommendation of the Queensland Floods Commission of Inquiry.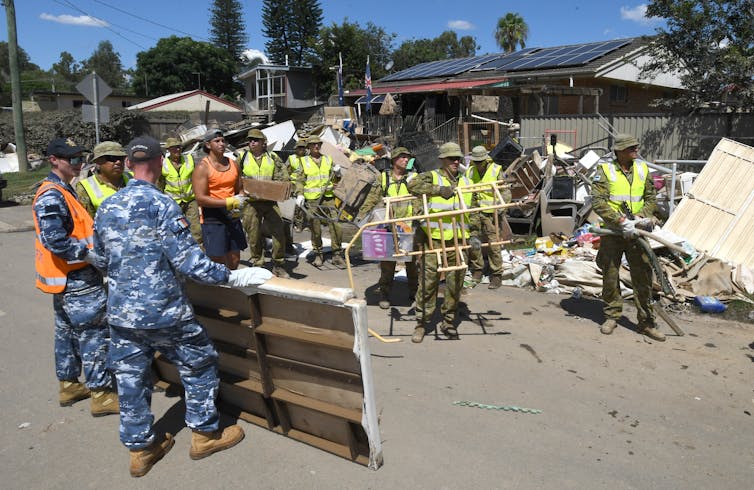 A $741 million Resilient Homes Fund was created in May 2022 with Commonwealth and State Disaster Recovery funds to be administered by the Queensland Reconstruction Authority. Of this, $350 million was allocated for buybacks, expected to buy 500 homes, and would be distributed among eight Queensland councils.
Ipswich City Council was keen to be involved. Fortuitously, just two days before the flood, on February 24, the council adopted the Ipswich Integrated Catchment Plan that identified 36,380 buildings exposed to flooding (17% in the highest flood risk categories). Among the report's 47 recommendations was the need to remove the home with the highest flood risk. So when the buyback scheme run by the Queensland Reconstruction Authority was announced, Ipswich had its list of vulnerable homes ready in priority order, and seized the opportunity.
House owners register for the scheme and then the Queensland Reconstruction Authority organises a valuation, negotiates with the owner, develops the sale documentation and sells the property to the Council. Pre-flood valuations were offered to homeowners so they could afford to move. The land is rezoned as "non-habitable" use – no home can be built there in future.
The authority insists that the program is voluntary, people can refuse, in recognition that homeowners are in a sensitive state and must not feel pressured into making a life-changing decision.
Homeowners welcome buybacks
There has been a strong public response. By January 2023 more than 5,700 Queensland homeowners had registered for the Resilient Homes Fund. The first group of houses selected in Ipswich were in Goodna, those with the highest flood risk, and in January 2023 the first three houses were demolished. Less than a year since the floods, more than 40 homes have been accepted for the buyback program, with 160 valuations completed.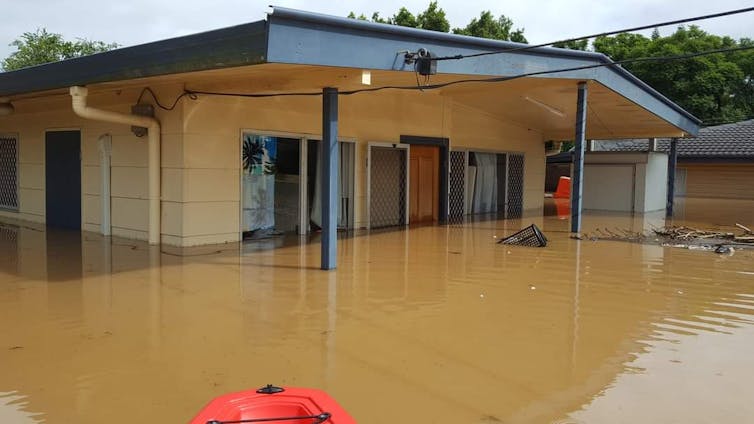 Not all have accepted the offer, with others publicly declaring a sense of relief. Paul Harding, whose Goodna house flooded halfway up its second storey in 2022, was one of the first to accept a buyback contract. He says when he heard the contract was signed he was "doing cartwheels down the street" as he thought he'd be "stuck with the house", with no chance of selling. He says the offer was extremely fair and as he knows floods will come again, his family faces a happier future.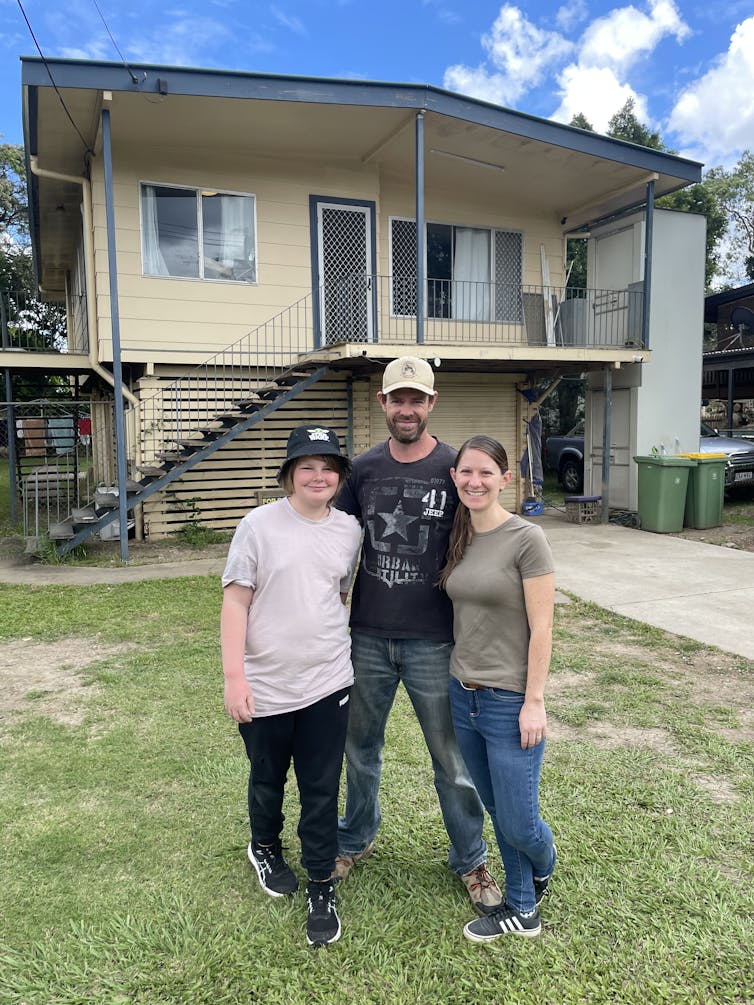 Both the number of registered homeowners and vulnerable properties are well beyond the capacity of the fund. Homeowners that do not qualify for the scheme are able to apply for the $741 million Flood Resilient Homes Fund that may fund house raising or resilient reconstruction, but the reality is that many will miss out.
A hopeful sign of things to come
The program is currently scheduled to end in June 2023, by which time it is hoped that at least 150 homes will have been demolished in Ipswich, the land never to be occupied by a home in the future. Let's hope future funding is forthcoming.
It is an encouraging start, demonstrating what needs to happen. As Murray Watt, the Federal Minister for Emergency Management, has said: "Every property we can buy back through this program is a win for disaster resilience … These Queenslanders, once vulnerable, can now look towards a brighter future without fear of rising flood waters."
The 2022 floods revealed that Australia has many homes in flood-prone areas that should be removed. This home buyback model needs to be replicated up and down the eastern seaboard.
---
Read more: What Australia learned from recent devastating floods – and how New Zealand can apply those lessons now
---