The sentencing of Silvio Berlusconi to seven years in prison and a life-time ban from public office for sex with an under-age prostitute and abuse of office is a major setback for the former prime minister.
The case – one of three in which Berlusconi is still involved (others have lapsed as a result of the statute of limitations) – relates to a 17-year old Moroccan night-club dancer, Karima El Mahroug, nicknamed "Ruby the Heart Stealer", now 21, who attended parties at Berlusconi's villa near Milan on various occasions early in 2010.
According to the prosecution, Berlusconi paid to have sex with her: sex with a prostitute under 18 is illegal in Italy. Berlusconi claims that the dancer, along with many other girls, attended respectable dinner parties in his villa, and that all the allegations of sex and debauchery (the infamous "bunga bunga" game) are unfounded.
In May 2010, when the girl was arrested on suspicion of theft, Berlusconi, then prime minister, telephoned the police headquarters in Milan and asked for her to be released, saying that she was a relative of the Egyptian president, Mubarak. He maintains he was trying to avoid what he genuinely thought could be an embarrassing diplomatic incident.
Appeals could take years
The prosecution says he was simply afraid that the girl might start talking about what had been going on at the parties in his villa. Berlsuconi's lawyers have said he will appeal against the sentence. This could take years, given that there are three grades of justice in Italy, and the likelihood of Berlusconi actually going to prison are slight.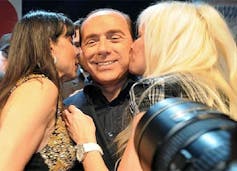 Much more worrying for Berlusconi is a case involving tax fraud, for which he was found guilty last year and sentenced to four years in prison, with a five-year ban from public office. This sentence has already been upheld at the second grade of justice and is expected to reach the final grade in the autumn. An attempt by his lawyers to overturn the case on procedural grounds was rejected last week. Again he is unlikely to serve any time in prison, were the sentence to be upheld by the supreme court, but the ban from public office would in all likelihood take effect and end his political career.
The latest sentence is unlikely to do much to change perceptions of Berlusconi in Italy. His many supporters (some 10m people voted for him and his coalition in February's general elections) have for the most part long subscribed to his own view that he is the innocent victim of a biased left-wing judiciary bent on destroying him politically.
His enemies, on the other hand, will see this verdict as confirmation of their belief that he is a criminal and wholly unworthy to hold public office. The political consequences of the verdict for Italy are hard to predict, but the chances are that the life of the current coalition will be shortened.
A judicial 'coup d'etat'
Though Berlusconi's party, the People of Freedom, will probably not want to withdraw its support immediately for prime minister Enrico Letta, the widespread disaffection among Italian voters and a measure of serious disarray in the two other main political parties – the Democratic Party and the Five Star Movement – may encourage the People of Freedom to go to the polls to seek a "democratic" verdict on their leader - if they have a sense that it would be to their benefit.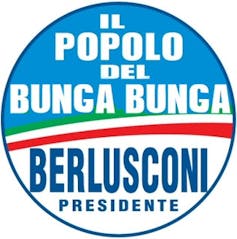 To this end there may well be a ramping up of political rhetoric: already senior figures in the People of Freedom party are talking angrily about the judges having carried out a "coup d'etat" against Berlusconi.
The credibility of Italian politics has long been in question. During the past couple of years this has led to very serious doubts about whether the country will be able to introduce and implement the wide-ranging reforms needed if it is ever to extricate itself from its dire economic plight. The latest twist in the long-running Berlusconi saga can only add to the sense of political uncertainty surrounding Italy – and with it, increased uncertainty about the economic future of Italy and of Europe as a whole.