So who knew that Behind the Candelabra was a TV movie?
The most interesting part of Golden Globes is the nominations for the "minor" awards. Of course, lots of the TV series don't make their way overseas, or get picked up by satellite channels that slash their audiences from the network figures they would get in their home countries.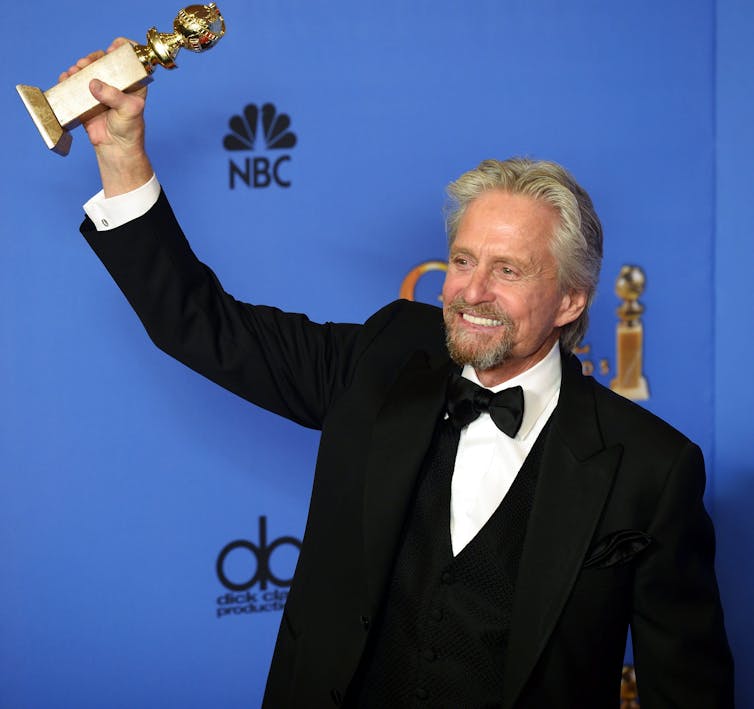 Given the deep divisions between different countries' taste in comedy, it's probably better imagining some of these shows than watching them.
But then again, Chiwetel Ejiofor, who lost out for his starring film role in 12 Years a Slave, did pick up another nomination for his role in a BBC mini-series (the one Jacqueline Bissett got her gong for, though you might have forgotten during her now-viral acceptance speech).
Idris Elba also missed out on his feature, Mandela: Long Walk to Freedom, despite the fortuitous timing, but also got nominated for another BBC drama, Luther. Helena Bonham-Carter (Burton and Taylor) got another BBC nom too.
That's up against a raft of well-received US shows from HBO (Mamet's Phil Spector), Showtime, Fox and needless to say Sony, whose final season(s) of Breaking Bad very nearly lived up to the season 4 finale.
Our household was delighted to see the moody feminism of Top of the Lake get best actress, but probably the most intriguing win was for House of Cards, not because it's a remake of yet another BBC property but because it was produced and released exclusively through Netflix, the Amazon of online video.
You can understand the relative narrowness of the TV choices. Broadcasters rarely risk a subtitle (with the honorable exception of specialist slots on SBS and the BBC – sorry they're featuring more than expected in this column, and I didn't even mention they co-produced Campion's Kiwi drama). But surely the cinema is less parochial?
Given half the nominated films haven't opened where I live, I could be out of order here, but my best film of the last year was La Grande Bellezza, which got the Foreign Language prize.
Otherwise, barring the dialogue-free The Artist, only La Vie en Rose, the biopic about Edith Piaf, has ever broken the English-only barrier over the 30 years the Globes have been running.
A cynic might say the only time the Globes have lived up to Liberace/Michael Douglas' line "I have an eye for new and refreshing talent" was the year they gave Pia Zadora best Newcomer.
And a worse one might say that the night might be Golden enough, but the art it celebrates is really only a hemisphere.