Ownership, investment and art have never been entirely comfortable bedfellows. Recently, an email began to circulate among artists, gallery directors and art investors, asking recipients to lobby the Abbott government to review changes made in 2011 to the self-managed super funds (SMSF) laws. The changes, passed by then superannuation minister Bill Shorten, essentially made investing in artworks a financial liability by prohibiting investors from displaying artworks purchased through SMSFs.
There is growing concern in the art world that Shorten's changes to the laws governing ownership of artwork as part of a SMSF are inflicting serious damage on the market for Indigenous Art – and on the communities it supports.
From July 1 2011, trustees of SMSFs in which artworks were included were required to comply with a new set of rules regarding the storage, insurance and display of artworks. In the instance where investors were deemed unable to comply, artworks were to be sold.
The market for Indigenous art
In 2010, managing director of Moss Green Auctions, Paul Sumner estimated that around 60% of Indigenous art sales were made through SMSFs. Investment in Indigenous art was particularly appealing because of the global market for the work.
In 1999/2000, the Australian Bureau of Statistics (ABS) reported that gallery commissions paid to artists varied. Artworks by Indigenous artists attracted, on average, 40% commision. Work by non-Indigenous Australian visual artists earned 29% commission and on average, the work of overseas artists was sold at 17% commission.
Investment in the Indigenous art market has a direct and traceable human impact. Arts administration provides employment and income for indigenous people in addition to actual sale of work. According to the last available ABS data from 2001-2, 52% of Aboriginal and Torres Straits Islander people may be employed in the visual arts and craft sector (compared to less than 10% of the non-Indigenous population).
Revenue earned is often the only source of non-government income.
Indigenous arts centres contribute to governance and to community building. The arts industry strengthens and preserves traditional culture; arts centre activities often include trips back to country, youth workshops and other community building activities.
A 2007 Senate Standing Committee report on Indigenous art reported that around 40% of income earned by remote Indigenous artists for the sale of artwork is reinvested back into communities.
The Papunya Tula artists, based in the Western Desert, for instance, were able to raise funds through the sale of artworks towards the 2011 purchase of a renal dialysis machine, allowing people to remain on country while receiving treatment.
What makes art an asset?
In 2010, Jeremy Cooper chaired a review into Australia's superannuation system. The Cooper Review initially recommended that art be ineligible for inclusion as an asset class in Australia's approximately 420,000 SMSFs.
Lobbying by the Australian Artists Association warned strongly of negative consequences and the government opted for a modified version of the existing rules in its superannuation reforms in 2011.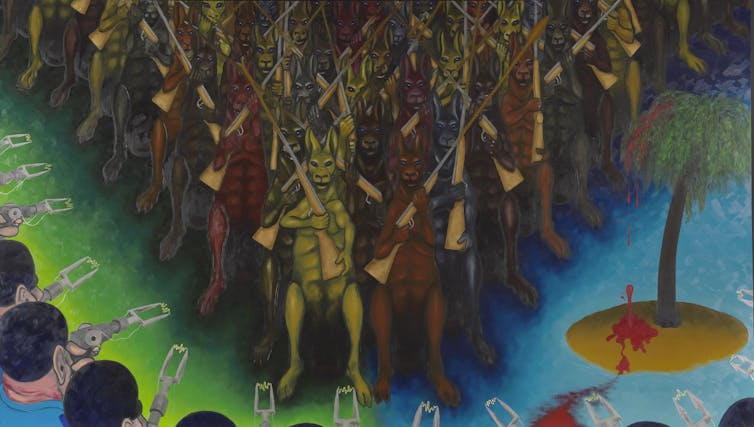 The 2011 reforms were wide-ranging but for collectors, gallery owners and artists, new rules regarding the storage, insurance and display of artworks are where the difficulties chiefly lie. The problem in a nutshell? Art investments made through SMSFs cannot be displayed.
According to the ATO, an artwork is being "used" when it is being displayed – and therefore does not qualify as an asset.
That means all works in super funds now have to be stored in a purpose-built facility, external to any premises in which the owner or any related party lives or conducts any business. A SMSF may hire artworks to a gallery for the purpose of display – but otherwise they remain unseen.
Investors were given five years from the June 2011 implementation date of the reforms in by the ATO to comply but buyer confidence has been quickly damaged since the changes came into force. Markets have been flooded as collectors shed works, prices dropped and galleries closed.
Costs associated with insuring and storing work now outweigh returns.
A coin is considered collectable when its worth exceeds the face value, or value of the metal alone. This value may be determined to increase in relation to its condition. A mint-condition coin will be worth more than a coin that has been circulated or used. In this instance, it makes sense to squirrel it away to a dark, safe vault.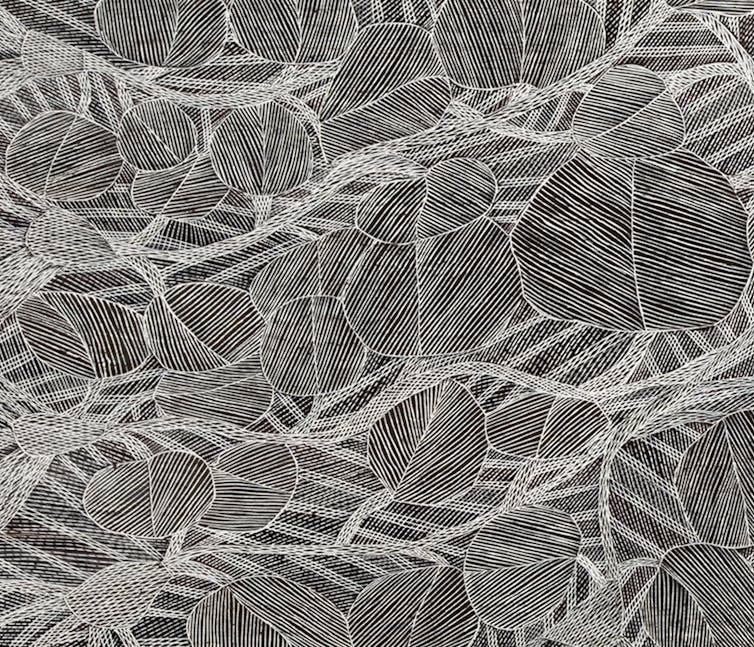 Art, however, does not lose value by use. Circulation rather than rarity may be the greatest factor contributing to the increasing value of a work of art. An artwork that has been included in numerous exhibitions, which has been published or positively reviewed will accumulate kudos and therefore value. The artist who has a continuous record of successful exhibitions, who receives commissions and awards, will be adding value to both existing and new works of art.
The sinking art market
Although the majority of investments in SMSFs are in listed shares, cash and term deposits, the ATO reported a total investment of A$573 million in artwork, collectibles and jewellery in December 2011.
Overall investment in art and collectables dropped by A$186 million in the 2011/2 financial year.
The approximately A$11 million in grants and project funding to the Indigenous visual arts sector per year are now higher than the income the sector generates.
No strategy has been put in place to deal with the direct impact on communities are suffering from this downturn.
Of course, not all of the blame for this downturn can be placed on the change to SMSF laws. Strong performance of the Australian dollar since 2009/10 has affected the buying power of overseas visitors, although there is no hard data available for the percentage of overseas investment in art.
The introductions of an Indigenous Art Code of Conduct, a new resale royalty scheme and the global economic downturn have all taken their toll. Inspired by the upsurge in the market in the previous decade, there was also perhaps an oversupply of newly created works.
According to the Australia Council, the record for total revenue generated through public auction of Indigenous art was set in 2007 at A$26.5 million. After four consecutive years in decline, annual sales now sit at around A$8.2 million, a drop of around 69%, equivalent to the results of 11 years ago. This is a greater loss than was recorded for the rest of the Australian art market.
The Office of the Registrar of Indigenous Corporations reported that the 101 registered Indigenous Visual Arts corporations across Australia experienced a decline in income of 52% between 2007/8 and 2010/11. The number of arts centres earning no revenue at all continues to increase.
Around 30% of galleries selling Indigenous artworks in Melbourne have closed over the past two years. Sales of blue-chip works in the secondary market appear to be inching back up, but this has little or no trickle on effect for Indigenous communities. New works are sold at prices 30-50% lower than in 2008.
If the SMSF investment rules focused on assisting collectors in the selection of artworks worthy of investment, rather than hiding them away, the market and the industry would today be standing on more solid ground. Regulations could perhaps be set in place to limit the percentage of an investment fund devoted to collectables, thus encouraging diverse asset pools.
Rather than insist on seclusion, air-conditioning and insurance, a requirement for selected works to be assessed prior to sale by a regulated and defined industry expert would benefit both collectors and the industry as a whole. There is still no system of accreditation for dealers in Indigenous art. That too could improve the certification process.
We should also factor in that the Indigenous artworks in question may represent a generation of senior lawmen and women, keeping and passing down the traditional laws of their land. Men and women who are the receptacles for all of that knowledge, who sing while they paint, telling law in order to share it, to preserve it.
It seems criminal to lock it away in the dark.