Recent headlines point to a relentless undoing of policy and process within the Environmental Protection Agency.
The Trump budget calls for slashing the EPA budget by an estimated 31 percent. Staff would be reduced by 25 percent and 50 programs could see cuts, such as ones designed to lower the health risks from lead paint.
In all likelihood, the first communities to feel effects of a dismantled EPA are those who consistently pay the biggest price when policy strays from being focused on people. It will be the indigenous people, the populations who live in poverty and at-risk communities – often populated by people of color – who typically feel the sharp cuts and public health effects first and fully.
As scholars studying the framing of climate and environmental messaging to different audiences, we expect dramatic changes in the communication sphere as EPA changes take effect. In a recent article, we explored how environmental and climate messages are often constructed by and for a predominantly white audience.
The planned cuts in EPA programs would exacerbate this existing environmental racism further by severing a critical communication channel between the federal government and disadvantaged communities.
Champion for environmental justice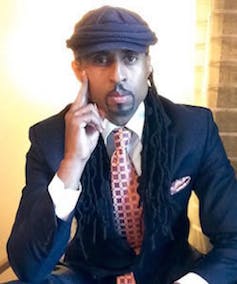 Since the early 1990s, Mustafa Ali and his staff in the Office of Environmental Justice worked on outreach around environmental racism, turning the office into a touchpoint with grassroots organizations across the country and hub of activism and information. The office's mission is to integrate environmental justice into the agency's programs and policies. By becoming a network of information and communication practices, it has become a catalyst for environmental justice over the last two decades.
But the proposed budget ends funding and staff for the Office of Environmental Justice. In a strongly worded letter addressed to new EPA Director Scott Pruitt, Ali resigned in early March, writing:
"The upcoming choices you make will have significant impacts on the public health and environment of our country. Those choices can stand as a beacon of hope, and as a powerful role model to the rest of the world on our priorities and values. Those choices will be magnified ten-fold in our most vulnerable communities and will highlight the value we place on the lives in those communities who are too often overlooked and forgotten."
Only weeks earlier, a tweet on taking office from EPA Director Scott Pruitt – a climate change skeptic and former Oklahoma attorney general who sued the agency 13 times over environmental protections – conspicuously left out any mention of people and communities. Instead, Pruitt focused on businesses, which stand to gain from the dismantling air and water policies.
Community work
Yet EPA programs directly impact citizens in multiple ways, including at-risk communities. For example, the EPA currently runs programs to help Alaskan villages fight climate change and urban communities to face public health issues.
Mike Cox, a 25-year EPA staffer who recently quit because of these policy changes, noted in a letter to Pruitt that overwhelming environmental issues are happening now. Pacific Northwest communities are hurt by warming streams that affect salmon migration; farmers and agricultural workers are harmed by droughts.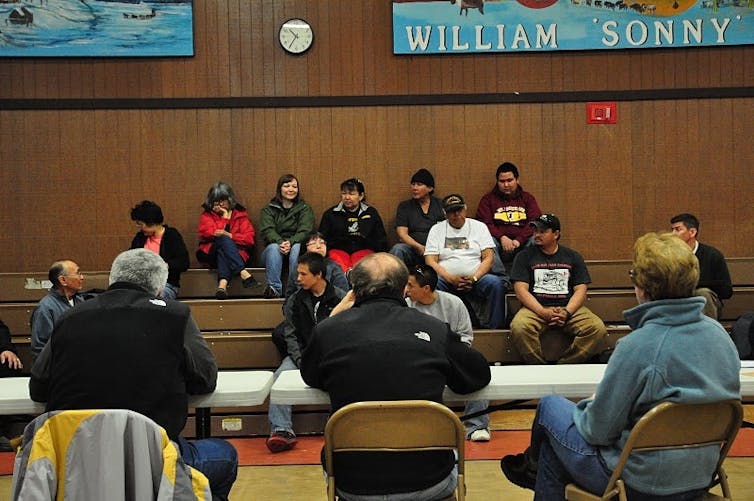 Once the Office of Environmental Justice and other community-oriented programs are scaled back or cut, the networks for disseminating information about them will fall into a communication abyss.
Moreover, cuts in staff and programs mean a significant loss in organizational memory. Theorists propose that lists and stories curated and passed through communication channels via organizational leaders to multiple audiences represent standards, accountability and certainty. Without this institutional memory, the very concept of an agency dedicated to environmental protection against socially constructed racism loses equity built over decades.
Grassroots communication
Can other organizations fill new gaps in communication?
One new Oregon data company focuses on aggregating local, state, federal and global data to show environmental health risks for any given location. Clothing and outdoor gear brand Patagonia sponsors a Grassroots Activists Conference biannually. Seventh Generation, a cleaning products brand, works to provide information and activism about toxic chemicals in California.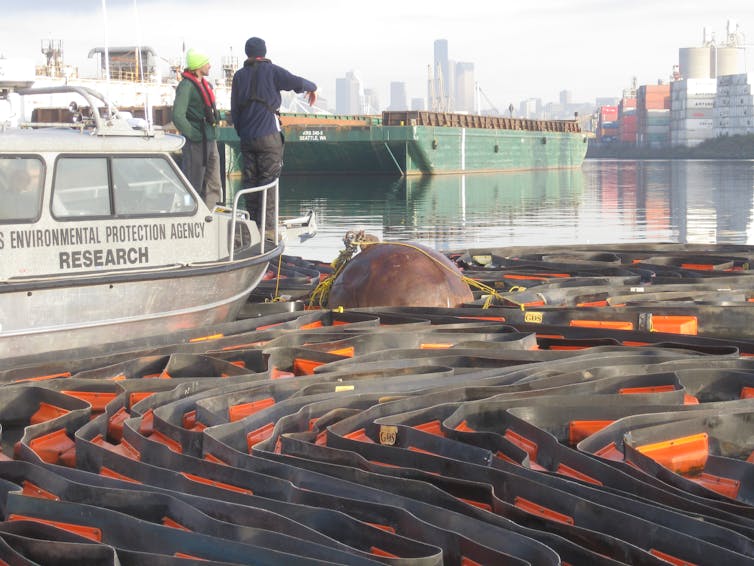 But businesses generally focus on profit margins even when seeking to mitigate social problems, no matter their best intent.
Community activism is sure to increase in this era – consider the number of protests over the last weeks – as will grassroots approaches. Local governments might help in addressing cataclysmic issues, but as witnessed in the Flint, Michigan water crisis, environmental problems are difficult to address when communities have strained budgets and no scientific platform.
To combat this, studies suggest that grassroots communication within neighborhoods and tribal communities ensure culturally appropriate messages. Yet major challenges for such engagement arise in the form of time, organization, consistent knowledge and budgets.
That's why no coalition of people and organizations with good intent can fully replace policy, best practices and precedent established at the EPA. Furthermore, the tragedy is compounded when what is lost is language and connection: the robust and well-framed communication plan, the organizational memory holding that plan in place efficiently and the messages and outreach to at-risk communities with empathy and solutions.