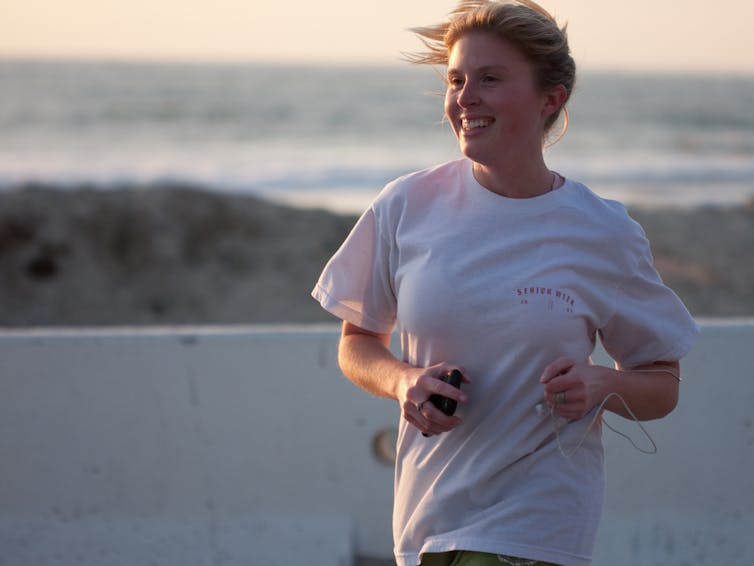 Our very talented Melanie Schlanger just missed out on a medal in the 100m freestyle final in London overnight, finishing fourth in a tightly contested race. Aside from the fact that I am a little surprised by just how many outside medal finished Australia has had in the pool (ok, so maybe we have been a little spoilt by previous games where our swimmers have always done well), the comment that got me thinking the most was made by Melanie in her post swim interview where she said "I've just come here to have fun".
Granted, it was said in the context of her swim, her finish and how she just missed a medal but still, while you are competing at the Olympics, should you be thinking about having fun? Should winning not be the primary focus?
I read with interest a piece in The Age where the great Susie O'Neil questioned the work ethic of the Australian swim team and whether it was on par with 10 years ago. She made a very valid point, talent only gets you so far, work ethic takes you further, that's what gets you across the line. I am not sure whether the context of fun during competition is any reflection on work ethic but like many Australian's, I am also wondering how we could possibly be facing our first Olympic Games since 1976 where an individual swimmer did not win a gold medal.
As a parent of 3 very young children who have just started playing competitive sport, I am trying to instill in them the ethos that winning isn't everything, it's all about how you play and whether you are happy with your performance. It's true, I also mention the "F" word (fun) in the context of it being with their friends and the enjoyment that that should bring in the hope that the social aspect of sports participation will keep them involved for many years to come.
From a sports psychology perspective, there is evidence to suggest that to really excel, an athlete needs to be enjoying their participation in the sport. Without enjoyment, there is no passion, without passion, there is no performance. But where does fun fit in? Just because you enjoy something, does it mean that you find it fun? Are they mutually exclusive? Should your focus be on enjoyment in the Olympic final of an event? Should we be concerned when athletes start saying that they came to have fun during the competition?
I don't know the answer. Maybe check with me in a few years when my kids are old enough for selection at the elite level(if they are good enough!) In the mean time, I am enjoying the Games and very much looking forward to the commencement of the athletics next week!