The one thing missing from the saturation coverage of the Daniel Morcombe murder trial in Brisbane late last week was courtroom vision.
Media coverage of Brett Cowan's conviction and sentencing involved images of journalists standing outside the Brisbane Supreme Court building, various now-familiar old photographs of Cowan and an artist's sketch.
Journalists attempted to capture the scene through news reports, such as this:
The judge had barked at father of three Cowan, 44, to stand up in the Brisbane Supreme Court dock to hear her forceful sentencing remarks, which ran for more than 20 minutes.

"Everything about what you did to that child was horrific and disgraceful," she told the prisoner, who stared straight ahead with his hands folded in front of him.
In contrast, the ongoing trial of South African athlete Oscar Pistorius for the murder of his girlfriend Reeva Steenkamp has been broadcast live on television and the internet to a global audience. Why wasn't Cowan's sentencing televised?
Those in favour of televising court proceedings argue there is a clear public interest in letting people see the workings of courts: they can educate the public and enhance transparency. Arguments against television cameras say they can sensationalise and take the courts' focus away from proceedings. Both arguments are well documented in decades-old research.
Four television networks and one newspaper group applied for (and were denied) audio and video access to Cowan's sentencing. In explaining her reasoning, Justice Roslyn Atkinson noted that both the defence and the prosecution were opposed to the proposal and argued that televising the sentence:
… would have a tendency to sensationalise the proceedings and was not necessary in order to further the interests of open or public justice.
Yet Daniel Morcombe's story has been highly sensational since he went missing in 2003. There had been little media or public space that hadn't somehow carried the Morcombe message: the case had moved into the public consciousness like few others in Australian history.
In her no-camera ruling, Justice Atkinson listed issues that had arisen from other televised coverage, citing the 1995 Victorian case of the Queen v Nathan John Avent, which brought criticism in the appellate court.
Not surprisingly, there is caution where a case may be appealed or come under close scrutiny. Victorian courts now post audio of judgments online as standard practice. It has been highly successful and is used, as needed, by the media. It would be safe to say that had the Cowan case been heard in Victoria, the audio would have at the very least been broadcast online.
Though televised proceedings are far from standard practice in Australian courts, they have occasionally been allowed on a case-by-case basis in many states, such as in Western Australia. Court proceedings have also been televised in South Australia, Victoria, New South Wales and within the Federal Court, with media applications made through each court's public information officer.
Queensland has no such position. As a consequence, there is no one to work as a dedicated liaison between the courts and the media, meaning Queensland lacks any formal capacity to deal with television camera access requests.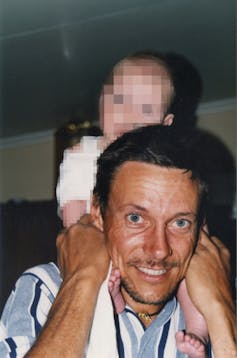 In 1983, Justice Michael Kirby, then of the New South Wales Court of Appeal, said television would ultimately enter the courtroom. In 2001, I argued that television access in Australian courts was well behind Canada, New Zealand and the United Kingdom and needed to move forward.
In 2014, however, the issue goes beyond an argument for television cameras alone. Online news media now rely equally on audio and vision. The argument is no longer in favour of one medium – it is now an argument for all media.
While the United States has a well-established system of television cameras in court – notably used during the 1995 murder trial of O.J. Simpson – the United Kingdom has only recently moved to introduce them.
Late last year, proceedings from the UK courts of appeal began to be televised. Five courtrooms within central London's Royal Courts of Justice have been pre-wired with a trolley that can be moved from courtroom to courtroom. At the time, The Guardian reported:
The hope is for innovation to fuse seamlessly with tradition with the video-journalist's editing trolley fashioned from varnished oak, camouflaged to match courtroom furniture, while remote-controlled cameras are concealed in bookcases between ancient legal volumes.
Embedding cameras for live feeds – in the UK system, it is on a 70-second delay – would alleviate the issue of individual camera access.
In the Cowan case, Justice Atkinson argued that televising the sentencing would have slowed down the process. But had the Brisbane Supreme Court installed its own camera system in its recently built buildings – as in the UK courts and the Australian Federal Court – it would have had the capacity to feed its own vision to the media. Delays would not have been an issue.
It has been argued that Australia will follow the UK's lead. Many jurisdictions might follow, but it seems unlikely, at this stage, that Queensland will be one of them.