The Mental Health Crisis Care Concordat, signed by 22 national bodies, acknowledged that there was a need for a new approach from services in their response to those in acute mental distress.
Organisations that sign up to the agreement, which was set up in February 2014, commit to work together to improve mental health services by focusing on: access to support before crisis point – making sure people with mental health problems can get help 24 hours a day and that when they ask for help, they are taken seriously; that a mental health crisis is treated with the same urgency as a physical health emergency; that people are treated with dignity and respect, in a therapeutic environment; and that they will work to prevent future crises by making sure people are referred to appropriate services.
A personal crisis can sometimes feel so overwhelming that an individual considers taking their own life. The language used in reporting and discussing suicide is vitally important because the stigma attached to suicide remains very powerful. This is particularly the case when they take place in more public settings such as on the railway. TV presenter Jeremy Clarkson, for example, described people who ended their lives on the railway as "selfish" because of the disruption they caused.
Network Rail, the organisation that has overall responsibility for managing the railway system, is a signatory of the concordat. The railway industry is complex with a web of different operating companies that employ over 100,000 staff across the country, with millions of passengers each day. National Rail has a pivotal role working with other organisations such as the British Transport Police and Samaritans to reduce the number of suicides on the railway. In October 2015, the passenger announcement broadcast on mainline trains and stations was changed to "emergency services dealing with an incident" to discourage attempts.
Some 80% of suicide attempts on the railway network are fatal. And the effects of suicide ripple outwards, having a devastating impact on the family and loved ones of the person who has died.
The impact of such events is also felt by professionals and witnesses. The traumatising effect on drivers was powerfully outlined by train driver Karl Davis, who wrote a response to Clarkson's remarks, from bitter experience. Some staff are so traumatised that they never return to work. Then there are the economic costs, such as delays, lost working days for employees and the repair of trains, calculated to be in the region of £60m.
What to do about it
As well as training staff, there is a need for organisations to support staff where such deaths have occurred. Samaritans organise to visit after an incident to offer support to staff and passengers, and the organisation has been involved in training over 11,000 rail staff on how to identify, approach and support a potentially suicidal person. The aim of the course is to give staff the skills and confidence to intervene.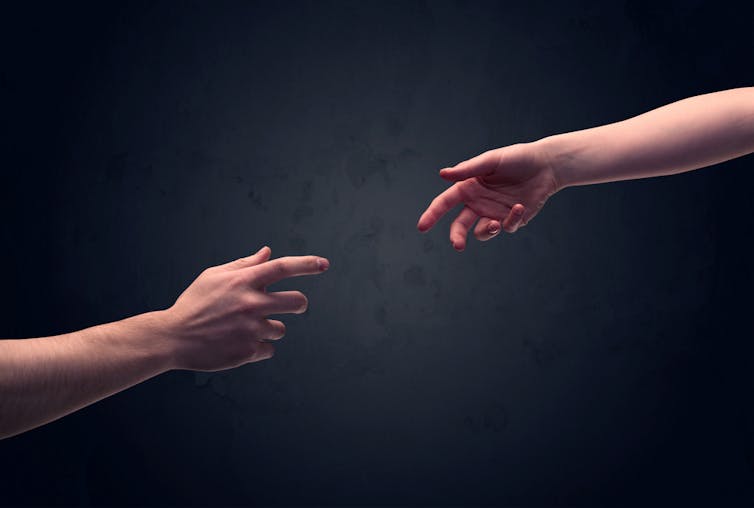 ONS figures indicate that there were 6,122 suicides in the UK in 2014. In 2014-15, the number of suicides on the railway was 293 (around 4.7%).
Network Rail in partnership with the British Transport Police and Samaritans have identified priority locations. A range of responses are being developed. These include physical changes, such as more fencing, barriers at the end of platforms and alterations to the design of stations. Other initiatives include motion-activated speaking signs, and the use of blue LED lights that can have a calming effect. Responses also include links with local groups.
Work is also being undertaken with Transport for London who have responsibility for the London Underground. British Transport Police have also developed a suicide prevention programme in which officers are trained to identify potentially vulnerable or suicidal individuals. And officers work alongside mental health professionals to ensure that access to appropriate services is arranged.
The causes of suicidal behaviour are complex and require a multi-faceted policy response. This includes offering support to those in distress. One of the most commonly held beliefs about suicide is that talking about it will automatically plant the idea or encourage others to harm themselves. This is completely erroneous and something that a new Samaritans campaign, "We don't just hear you, we listen", seeks to address.
As Samaritans CEO Ruth Sutherland said: "Life's pressures can build, without you even realising. It's all too easy to turn away, ignore how you're feeling, and put on a brave face … simply being listened to can help you put into words what's really going on in your life and help you find a way through."
The work outlined above is based on the belief that suicides are preventable and that there are things that we can do to reduce the number of these awful personal tragedies. This is a vitally important message to take away, as potentially we can all play a part in preventing future tragedies.
Click here, if you would like to contact the Samaritans.