In This Will Destroy That, also known as Book V, Chapter 2 of Notre Dame de Paris, Victor Hugo presents his famous argument that it was the invention of the printing press that destroyed the edifice of the gothic cathedral. Stories, hopes and dreams had once been inscribed in stone and statutory, wrote Hugo. But with the arrival of new printing technologies, literature replaced architecture.
Today, "this" may well be destroying "that" again, as the Galaxy of the Internet replaces the Gutenberg Universe. If a book is becoming something that can be downloaded from the app store, texted to your mobile phone, read in 140-character instalments on Twitter, or, indeed, watched on YouTube, what will that do to literature – and particularly Hugo's favourite literary form, the novel?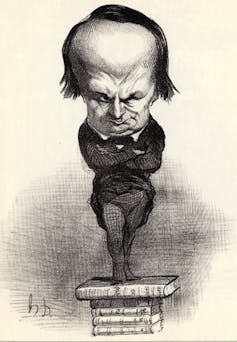 Debates about the future of the book are invariably informed by conversations about the death of the novel. But as far as the digital novel is concerned, it often seems we're in – dare I say it – the analogue phase. The publishing industry mostly focuses on digital technologies as a means for content delivery – that is, on wifi as a replacement for print, ink, and trucks. In terms of fictional works specifically created for a digital environment, publishers are mostly interested in digital shorts or eBook singles.
At 10,000 words, these are longer than a short story and shorter than a printed novel, which, in every other respect, they continue to resemble.
Digital editions of classic novels are also common. Some, such as the Random House edition of Anthony Burgess's A Clockwork Orange (1962), available from the App store, are innovatively designed, bringing the novel into dialogue with an encyclopaedic array of archival materials, including Burgess' annotated manuscript, old book covers, videos and photographs.
Also in this category is Faber's digital edition of John Buchan's 39 Steps (2013), in which the text unfolds within a digital landscape that you can actually explore, albeit to a limited degree, by opening a newspaper, or reading a letter.
But there is a strong sense in which novels of this sort, transplanted into what are essentially gaming-style environments for which the novel form was not designed, can be experienced as deeply frustrating. This is because the novel, and novel reading, is supported by a particular kind of consciousness that Marshall McLuhan memorably called the "Gutenberg mind".
Novels are linear and sequential, and post-print culture is interactive and multidimensional. Novels draw the mind into deeply imagined worlds, digital culture draws the mind outward, assembling its stories in the interstices of a globally networked culture.
For the novel to become digital, writers and publishers need to think about digital media as something more than just an alternative publishing vehicle for the same old thing. The fact of being digital must eventually change the shape of the novel, and transform the language.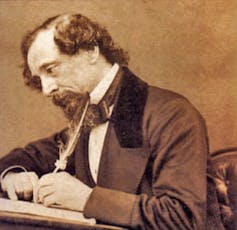 Far from destroying literature, or the novel genre, digital experimentation can be understood as perfectly in keeping with the history of the novel form. There have been novels in letters, novels in pictures, novels in poetry, and novels which, like Robinson Crusoe (1719), so successfully claimed to be factual accounts of actual events that they were reported in the contemporary papers as a news story. It is in the nature of the novel to constantly outrun the attempt to pin it down.
So too, technology has always transformed the novel. Take Dickens, for example, whose books were shaped by the logic of the industrial printing press and the monthly and weekly serial – comprising a long series of episodes strung together with a cliffhanger to mark the end of each instalment.
So what does digital media do differently? Most obviously, digital technology is multimodal. It combines text, pictures, movement and sound. But this does not pose much of a conceptual challenge for writers, thanks, perhaps, to the extensive groundwork already laid by graphic novel.
Rather, the biggest challenge that digital technology poses to the novel is the fact that digital media isn't linear – digital technology is multidimensional, allowing stories to expand, often wildly and unpredictably, in nonlinear patterns.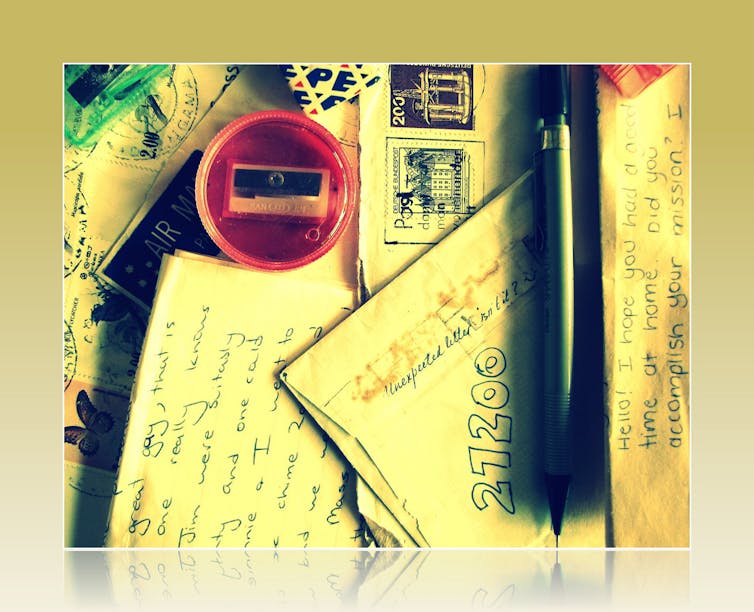 Novelistic narratives - as we currently know them - are sequential, largely predicated on the presence of a single unifying consciousness, and designed to be read across time in the order designated by the author.
Last year, this presented a serious problem for many would-be readers of David Mitchell's short story The Right Sort, a fictional work composed of 280 tweets, sent out in groups of 20, twice a day, for seven days. Frustrated readers complained that they couldn't catch the tweets - that half the narrative had gone missing in the digital ether.
It was basically far more comfortable reading the printed version via the link in the Guardian – where readers found a beautifully turned albeit somewhat conventional short story, whose major concession to its digital environment was that it was composed of short scenic snatches 140-characters long.
Another difference between digital and print technologies is that the printed novel encourages private reading, whereas digital readers tend to share their experiences in networked, highly social environments.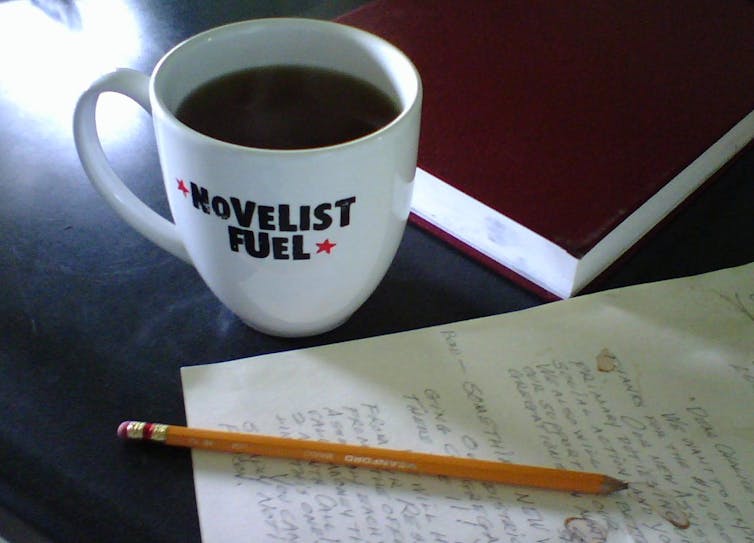 Today, even authors of traditional novels are expected to maintain an online presence for themselves. In order to publish a book, you need a hashtag, a Facebook page, a blog tour, a book trailer on Vimeo or YouTube and a Twitter account.
Much was made of the potential for this type of media to supplement a novelistic text when Richard House's "digitally augmented" thriller The Kills (2013) was long-listed for the Man Booker Prize. But potential exists for this kind of interaction to go beyond merely "augmenting" a novel, to integrating with, and actually expanding it.
In the not-too-distant future, digital novels will find themselves expanding horizontally across platforms, and readers may well be finding themselves interacting with, transforming, and even contributing the content.
This may well be the moment when the walls of literature (as we know it) come tumbling down. Yet, the scathing critic might do well to remember that Dickens was revolutionary in his day, not only for charting the course of serialisation, thereby making literature popular and accessible, but also for making ordinary people the subject matter of his writing.
One novel that gives you a glimpse of what the digital novel might turn out to be is The Silent History (2014), created by Eli Horowitz – best known as an editor at the New York based literary journal McSweeneys – in collaboration with Matthew Derby and Kevin Moffett.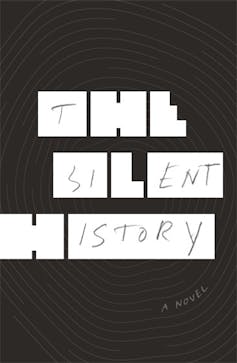 The story is set in the second quarter of the 21st century, when children begin to be born who fail to develop the necessary cognitive functions to acquire, understand or use language. The prose is dazzling, the characters, and their predicaments are moving, and just as importantly, the digital aspects of the book are set deeply in its design.
They are not only present in its themes – though these aptly deal with the problem of communication – but also in its collaborative structure, and interactive details.
The Silent History is available in print and ink, but it was originally developed as an app. The written sections of the text – called "Testimonies" – which contain the main trajectory of the story, were uploaded sequentially, along with a variety of mixed-media elements, including video and photographs.
One of the striking aspects of the work is its capacity to grow through user-generated content. The writers gradually expanded the "Testimonies" through the inclusion of "Field Reports" – that is, short narratives submitted by readers and other writers.
These can only be unlocked using the map on your mobile or tablet device at a specific location – a bit like a GPS-activated and endlessly proliferating instalment of Dickens.
The digital novel wasn't on show at the Sydney Writers' Festival last week, but there are clear signs that this counter cultural curiosity is edging its way into the literary mainstream. But the wary can rest assured. Despite Hugo's protestations, architecture wasn't destroyed by the printing press. It was only transformed.
So too, the novel isn't over yet.