The tenth Closing the Gap report to be tabled in Parliament today is expected to show progress in the two health targets – to close the gap in life expectancy by 2031 and halve the child mortality (death) gap by 2018. But only the latter is on track.
The Indigenous death rate has dropped by 15% (from 1998-2015), but we're not on track to meet the deadline. Chronic diseases such as diabetes, heart disease and cancer are responsible for the majority of this gap.
While death rates from heart and kidney disease have dropped among Indigenous people, death rates from cancer are on the rise, and the gap here is widening.
The child death rate has dropped by 33% for the 1998-2015 period, and is reportedly on track to meet the target.
But overall, progress is slow. As governments talk about "refreshing" targets, three experts – in diabetes, maternal and infant health care, and rheumatic heart disease – provide evidence for how giving more support, funding and control to the Indigenous community leads to actual results.
---
Read more: Closing the Gap is failing and needs a radical overhaul
---
Remote diabetes services
Diabetes is three times more prevalent in Aboriginal and Torres Strait islander people compared with non-Indigenous Australians. Rates in remote communities are even higher – up to 30% in some. The reasons are complex and include lifestyle factors such as poor diet and lack of exercise, poverty, and poor access to medical care and health literacy. Genetics and epigenetics also play a major role, but aren't yet well defined.
Over the past eight years, the Baker Heart and Diabetes Institute has been involved in remote diabetes services – as part of our outreach health services.
We've been shocked by the extreme levels of ill health associated with poorly controlled diabetes in these communities. The remote clinical services we visit are generally ill-equipped to manage complex chronic disease and the type of diabetes we see is aggressive and unusually resistant to treatment.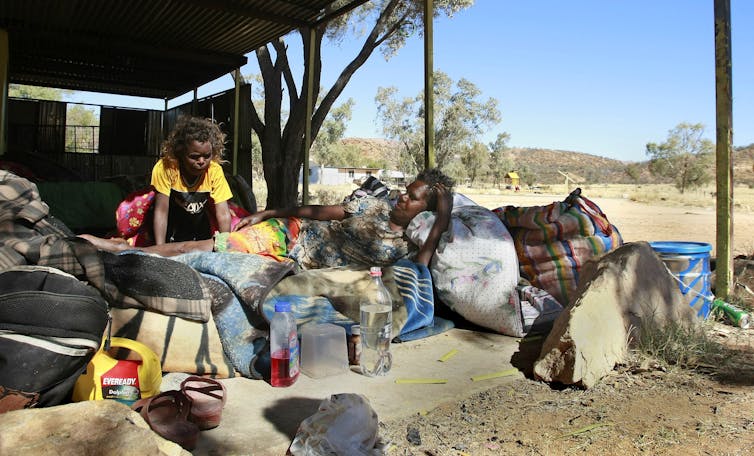 Diabetes contributes to illness and death through its complications, which include heart disease, kidney failure and limb amputations. Control of blood glucose (sugar) levels is central to managing complications.
Our service is made up of five doctors, and two diabetes educators. We visit eight communities in central Australia and intensively manage patients with poorly controlled diabetes. The doctors, based in Melbourne and Alice Springs, work closely with the nurse educators based in Alice Springs. The educators frequently visit the communities. Their follow-up and feedback are critical to overall management.
---
Read more: Type 2 diabetes increasingly affects the young and slim; here's what we should do about it
---
The program's evaluation (not yet published) has shown significant improvements in glucose levels and cholesterol in more than 100 patients. We've also had success in finding effective medications for these types of diabetes and initiated a clinical trial of a once-weekly diabetes medication in these communities. This less frequent dosage helps with adherence rates and we have so far seen improvements in patients involved in the trial.
With more funding and resources for remote clinical services, and greater involvement and feedback from the communities and community leaders, the impact of diabetes and its complications can be greatly reduced. – Neale Cohen
Birthing on Country
Birthing on Country – a movement that has been benefiting Indigenous women in Canada for decades – is about bringing birth back to community and back to country. It's also about offering safe and culturally appropriate maternity services for Aboriginal and Torres Strait Islander mothers and babies.
In Australia, we've been running a Birthing On Country service in Brisbane since 2013, but tailoring it to an urban setting. We call it Birthing in Our Community.
Key aspects of our program include an Indigenous governance framework and 24/7 midwifery care in pregnancy to six weeks postnatal care by a named midwife. This is supported by Indigenous health workers and an Indigenous team coordinator. Our program also offers support for Indigenous student midwives through cadetships and placement.
Evaluation of Birthing in Our Community has shown significant reductions in preterm birth, caesarean sections, and low birth weight infants and babies being admitted to the neonatal nursery. We've seen more women coming to us in early pregnancy, as they feel safe to do so. There has been an increase in antenatal care, normal birth and breastfeeding rates.
Currently, Birthing in Our Community is run and funded through a partnership between the Institute for Urban Indigenous Health, the Aboriginal and Torres Strait Islander Community Health Service Brisbane and the Mater Mothers' Hospital. Evaluation of the program is funded by the National Health and Medical Research Council.
---
Read more: Birthing on Country could deliver healthier babies and communities
---
We recommend scaling up the Birthing in Our Community program to address the preterm birth rate, which hasn't changed since Closing the Gap targets were released in 2008. This would also impact positively on infant and child mortality in Australia.
We also recommend full implementation of Birthing On Country in urban, rural and remote areas, with dedicated funding for Indigenous organisations to establish their own Birth Centres and structural barriers to this (regarding insurance and regulation) removed by government.
Birthing On Country was recommended by the national maternal services policy, released in 2010. It is also supported by international evidence, the Indigenous community and professional organisations. – Sue Kildea and Ms Jody Currie (CEO of Aboriginal and Torres Strait Islander Community Health Service, Brisbane and a Yugambeh woman).
Rheumatic heart disease
Rheumatic heart disease is a rarity in mainstream Australia. But in remote communities of northern and central Australia, it continues largely unabated. The average age of death from the disease in Aboriginal people is 40. Many children and adolescents are among those who die. Rheumatic heart disease is responsible for the highest gap in life expectancy between Indigenous and non-Indigenous Australians; higher than diabetes or kidney failure.
---
Read more: Why are Aboriginal children still dying from rheumatic heart disease?
---
Yet, it is preventable. It's caused by an abnormal immune reaction to infections by the group A Streptococcus bacterium (that causes strep throat and skin sores). The reaction causes inflammation in heart valves (part of the condition known as rheumatic fever). If left untreated, this can progress to rheumatic heart disease.
The disease can result in heart failure, and causes death and disability in children, adolescents and young adults.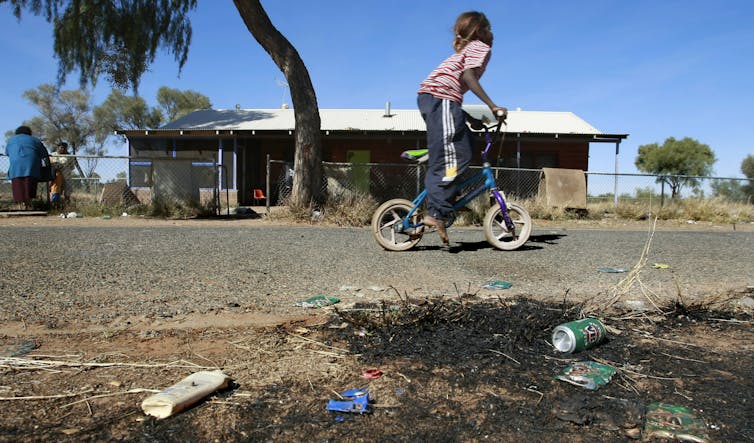 Until now, rheumatic heart disease has been largely tackled entirely within the health system. That doesn't work for a disease that is inherently complex and made up of many factors. And for one that starts as an infectious disease in childhood but ends up as a chronic disease of adolescents and young adults.
There are medical approaches to treatment and prevention, such as regular penicillin injections to prevent strep A infections. But housing, living conditions and education are core determinants for preventing infection.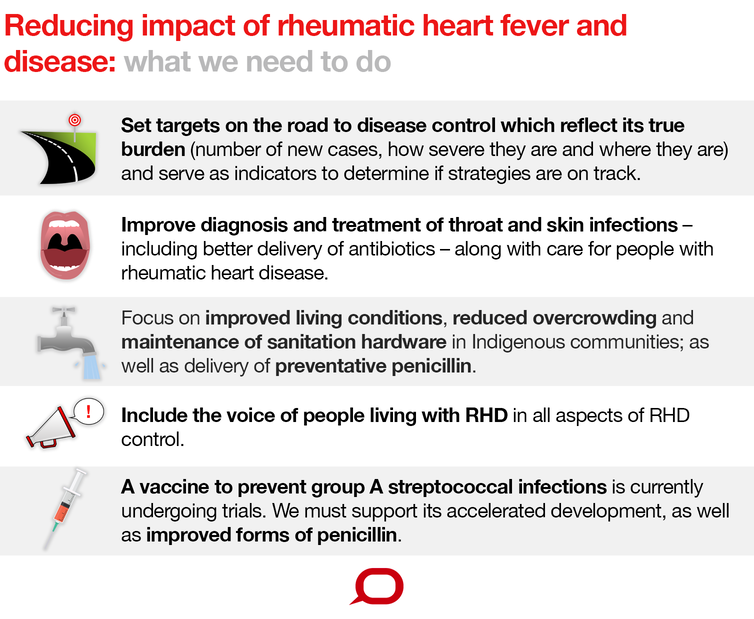 The END RHD Centre for Research Excellence – that began in 2014 (through funding by the National Health and Medical Research Council) – is developing a strategy to eliminate rheumatic heart disease in Australia. A critical aspect is to help communities take ownership of ways to target rheumatic heart disease as a condition requiring attention, provide leadership and training within health services, connect the health service with clients, families and communities, and engage other services outside of the health system.
We recently conducted research in ten remote communities in the Northern Territory, trialling a number of ways to assist local clinics to improve care and prevention of rheumatic heart disease. We found the communities that did best were those that tackled multiple aspects of prevention and treatment of the disease.
This meant delivering preventive treatments through streamlining systems at the clinic, and embracing ways to connect community members to the health service in culturally sensitive and appropriate ways.
Rheumatic heart disease is almost uniquely a disease of Aboriginal people in Australia. It deserves particular attention as part of closing the gap. To eliminate it from Australia, we need to identify it as a priority, and equip communities with the information and tools they need to tackle it. – Jonathan Carapetis