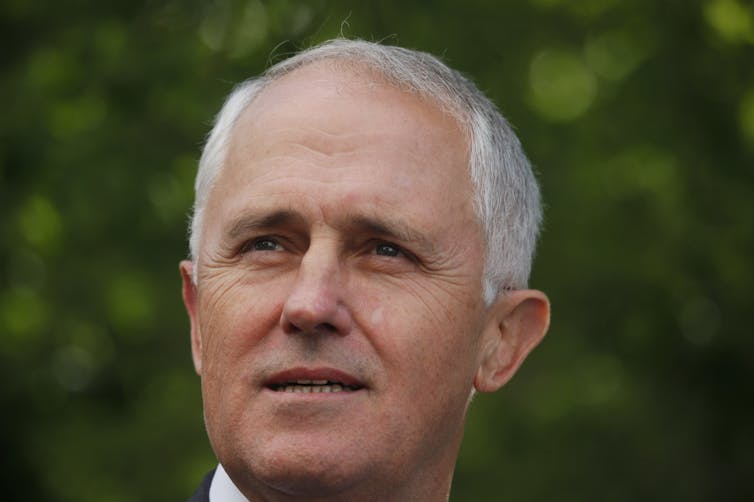 Those wanting to see the Coalition put out more policy will have one to wrap their heads around this week when the opposition unveils its broadband plan on Tuesday.
Broadband was a major disaster area for the Liberals in the 2010 election; the mishmash policy, overseen by then communications spokesman Tony Smith, was released late and Tony Abbott himself was not sufficiently across it to explain it properly. In a memorable interview with Kerry O'Brien, Abbott said: "If you're gonna get me into a technical argument, I'm going to lose it, Kerry, because I'm not a tech head."
Since then Malcolm Turnbull, tech-head par excellence, has become spokesman, and Abbott, following his earlier bad experience, has no excuse for not being well-briefed.
The challenge for the opposition is that what it has to sell will be, by necessity, a camel. Labor's NBN has gone too far to be rolled back. The Coalition knows that if elected in September it will be bound by contracts it can't easily break.
It will be a matter of curbing the future rollout, and setting up a hybrid system that mixes technologies as well as being ruled by the promise of delivering fibre-to-the-node rather than the more ambitious and expensive fibre-to-the-premises on which the NBN is based.
But the hybrid raises obvious questions. What would happen to NBN Co? Clearly, although it would not say so, a Coalition government would want to dispatch the NBN chief executive, Mike Quigley, of whom it has been very critical. But at the moment it is operating partly in the dark. In an ABC interview last month Quigley declined to disclose details of his contract. "I really don't want to get into speculation now", he told business journalist Alan Kohler.
The NBN has been one of Labor's signature policies since Kevin Rudd's campaign for the 2007 election (when he had a more modest plan). The idea of the nation (mostly) connected to fast broadband, with all the advantages for business and personal life, including making more accessible health and education services, falls into the category of grand vision. It has been likened to the sort of thinking that brought the Snowy Mountains scheme.
In selling something short of that, the opposition will rely on the argument of cost - although we don't yet know how much cheaper the Liberal alternative will be and Quigley claims the maintenance cost would be higher - and the inefficiencies in the rollout so far.
The cost of the NBN has blown out and delivery is slower than promised. In 2010 it was forecast that the NBN fibre network would be available 1.3 million premises by June this year. The latest forecast is for 190,000-220,000 premises by then.
The opposition will maintain the gold plated fibre-to-the-home model is wasteful and inefficient because many people do not want or need this level of service and speed, plus it also locks in a technology in a fast changing world.
It will say that after two terms of promises, up to two million houses and small businesses can't get a decent, fast, fixed connection.
There is a lot riding on the debate for communications minister Stephen Conroy as well as for Turnbull.
Turnbull, thought by certain Coalition colleagues to be a little too sympathetic to incorporating some of the NBN in his plan, has to convince the public the mixed model will be both economic and adequate.
For his part, Conroy can't afford to lose the broadband argument. After the fiasco of his media reforms, which came too late and too badly prepared and argued to have a hope of winning crossbench support, and his earlier admission that the government could not deliver its planned internet filter, Conroy needs to be able to blow Turnbull's alternative apart.
Together with the Gonski school funding plan (still being negotiated with the states) and the National Disability Insurance Scheme, the government desperately needs the NBN to be a plus for it at an election, in which it will have so much going against it.