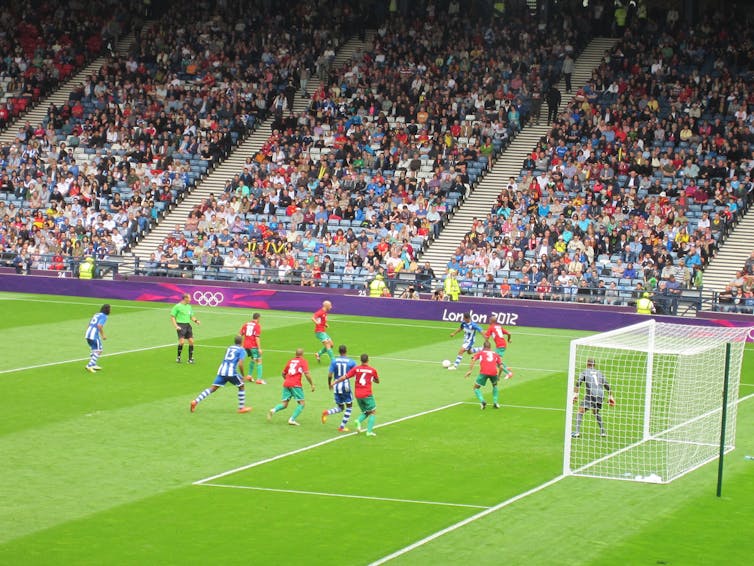 About three weeks! At least in 2012.
Ramadan is a holy month each year during which Muslims from around the world take time to reflect on their lives and their spirituality. It lasts for 30 days and is characterised by fasting from dawn until dusk. This includes, amongst other things, a sustained period of abstaining from eating food and consuming liquids.
In 2012, Ramadan commenced on July 20th. Yes, just seven days before the Olympics. The entire 2012 Olympics will therefore be played out over this year's Ramadan.
Whilst fasting generally has few ill effects, it is known that to perform well athletes need to be well hydrated and well nourished. So how will this year's Ramadan impact on Muslim Olympians?
Well, some commentary has indicated that some athletes chose to give up their chance of competing so they could honour Ramadan properly.
Some who are in London, are finding that the summer days in another country can be extra tiring. Longer days mean longer periods of fasting and this could also mean greater discomfort for those who need to fast. To directly quote avid twitterer and sports medicine volunteer at the Olympics @trishgreenhalgh (26/07/12 9:55PM) "Dear International Olympic Committee: Please can you ensure that NEVER AGAIN is Olympics held in Ramadan in country with 19 hrs of daylight".
There is some evidence that sporting performances could be affected in those who respect Ramadan, but the extent of this is likely to vary on a number of factors such as the time of day, length of current fasting episode, etc.
Whether or not there will also be an increased risk of injury due to greater fatigue and general tiredness is not so clear. Though it is certainly possible that some athletes could experience delayed musculoskeletal soreness or recovery after their physical exertion.
Importantly, the International Olympic Committee does recognise this as an issue and has recently issued a statement in the British Journal of Sports Medicine on fasting and sport.
A major legacy of the 2012 Olympics so far has be to their inclusiveness with women athletes representing all countries, including several Muslim countries, for the first time. Let's hope that none of this is negated by adverse fasting effects in either men or women of Muslim faith.