Western Australia's shark cull has gained international media coverage and is in the news again today – but why are hundreds of scientists worldwide so concerned that we're now speaking out?
301 marine and environmental scientists from Australia and overseas have signed a submission to the review of Western Australia's shark programme. In that submission – which both of us helped coordinate with others from around the world – we have pointed out there is no scientific evidence to support the culling of protected species such as white sharks.
After a 13-week trial over the 2013-2014 summer, the Western Australian government is proposing to run a three-year programme that would see the deployment of up to 72 lethal drum lines from 15 November to 30 April annually, catching about 25 white sharks and 900 tiger sharks over the period.
The state's Environmental Protection Agency now has the job of considering the submissions and making a recommendation to the WA Minister for the Environment on whether or not the programme should proceed. The proposal to kill white sharks, a nationally protected species in Australia, will also require the approval of federal Environment Minister Greg Hunt.
Public submissions on the review, conducted by the Western Australian Environment Protection Authority (EPA), close on Monday. The following draws on responses from signatories to the submission on the shark cull review.
Why does WA's shark cull matter overseas?
Dr. Elliott Norse, founder and chief scientist of the Marine Conservation Institute in the USA, says:
How can a country be a leader when it comes to saving whales in Antarctica, but kill threatened sharks in WA? It is a step backwards at a time when more countries are moving to protect larger areas of our oceans, in part to protect these mobile large predators, as has recently occurred in the US with President Obama's announcement of a greatly expanded Pacific Remote Islands Marine National Monument.
Here in Australia, the University of Sydney's Dr Christopher Neff is a recognised authority on policies around shark bites. He warns that the cull risks "establishing a new international norm that would allow the killing of protected white sharks."
Ocean safety
The group of experts also add weight to other facets of the shark cull. The program is based largely on claims by the WA government that the cull will a) increase ocean safety, b) not threaten shark populations, and c) not degrade marine ecosystems.
None of those claims check out.
Comparisons with Hawaii and Queensland shark programs suggest drum lines have not saved lives.
INTERACTIVE MAP: Drum lines and shark catches in Queensland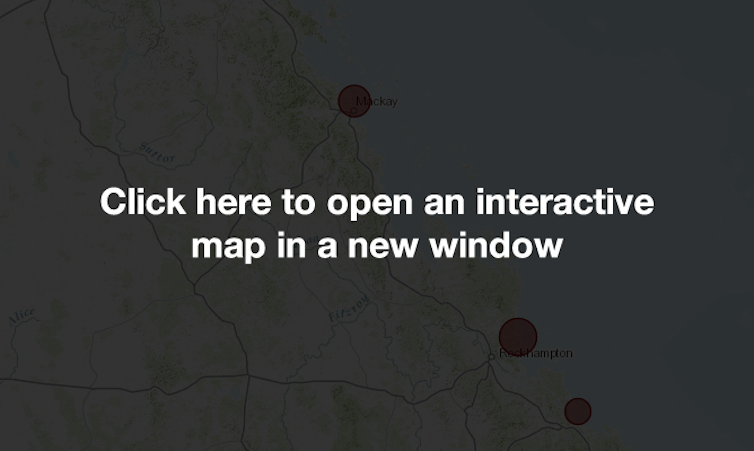 Click here to open in new window or republish.

INTERACTIVE MAP: Queensland shark fatalities at beaches with drum lines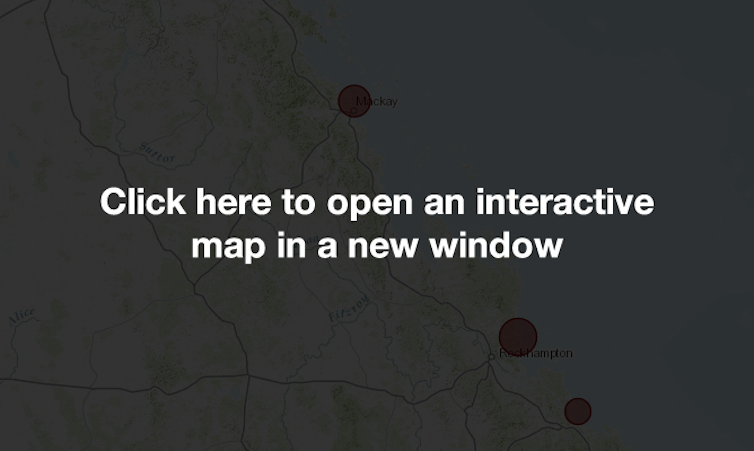 Click here to open in new window or republish.

In fact, it could be making the oceans less safe. Dr Fred Whoriskey from Dalhousie University in Canada (also executive director of the global Ocean Tracking Network, which is attempting to track marine animals across oceans) writes:
The OTN has protested the cull because it makes the oceans less safe. The cull undermines white shark research programs that provide the fundamental understanding of the behaviour of these animals that is key to guiding ocean-safety strategies
If we kill sharks instead of tagging them, we no longer learn about their movements and behaviours, key information for understanding the risk they might represent.
Dodgy data
The WA government's proposal takes a superficial approach to assessing potential impacts on white and tiger sharks, which essentially ignored the uncertainty in population size estimates and the species' demography.
The government cherry-picked results from a two-year, peer-reviewed study. They accepted the findings that there is a unique population of animals in south-western Australia, but ignored the authors' finding that there could be only 700 mature white sharks in that population. Instead the government provided an estimate of 3400-5400 animals.
Jennifer Ovenden at the University of Queensland was one of the authors on the study and challenged the WA government's use of her study as "unprofessional because they are making inferences from inappropriate data sources."
700 white sharks is not many. Killing even small numbers of threatened sharks can rapidly increase extinction risk – sharks are already highly threatened worldwide.

Damage not limited to Perth
World Heritage sites also matter. At a time when such sites are under increasing pressure in Australia, both in Tasmania and the Great Barrier Reef, to disregard the potential impacts of removing top predators from World Heritage sites like Ningaloo Reef and Shark Bay, undermines the value that we place on these internationally essential bastions of the Earth's diversity and natural wonder.
Ocean predators such as sharks maintain healthy oceans by stopping smaller species getting out of control. Because sharks are highly migratory, what happens in the south around Perth's beaches can affect populations in the north.
Professor Mike Heithaus from Florida International University, who has worked on tiger sharks in Western Australia since 1997, said:
More than 15 years of research on the ecological importance of tiger sharks in Western Australia shows that these animals – especially the large individuals targeted by the cull – play a critical role in the major seagrass ecosystems that provide immense benefits to people in Western Australia. The loss of tiger sharks could destabilise the system and negatively impact ocean health and economic benefits. We also know that tiger sharks range up and down the WA coast, so effects of a culling program could be widespread.
Love our monsters
WA's shark cull resonates in part because worldwide we are struggling to protect threatened species, and we need to do better than just killing them when they scare us. The renowned Harvard socio-biologist, E.O. Wilson, classically encapsulated our innate fear of predators:
We're not just afraid of predators. We're transfixed by them, prone to weave stories and fables and chatter endlessly about them, because fascination creates preparedness, and preparedness, survival. In a deeply tribal sense, we love our monsters.
There is no scientific evidence to support the culling of protected shark species. We call on WA's Environmental Protection Agency and federal Environment Minister Greg Hunt to reject the extended cull.