As we approach 2016, we look back at the big stories of The Conversation's education coverage over the past 12 months.
2015 was a year of much turmoil: higher education witnessed student activism not quite seen since the free speech movement of the 1960s.
The spark for the protests came from the University of Missouri – where students' demands for racial justice had gone unheard. With the football team joining the protesting students, events took a different turn and resulted in the resignation of the president, Tim Wolfe. Thereafter, protests spread to over 100 other campuses.
Racism on campus
Over the past year, scholars writing for The Conversation have emphasized how much race continues to be a factor in students' success – and not just in college, but even through their early school years.
As some have pointed out, academia suffers from a "stunning lack of diversity." Black scholars describe experiences ranging from racial slights to outright discrimination. At the K-12 level, research shows that black students are more likely to receive out-of-school suspensions for minor violations of the code of conduct.
On campuses, students have been demanding for some time the renaming of buildings whose names evoke a troubled racial past. Many universities and their past leaders were intimately connected to the slave trade and slavery. This year further escalated some of the tensions.
In this environment, Fisher v University of Texas, a case challenging the University of Texas's race-conscious admissions policy, took on even greater significance. The policy allows the university to build a racially and ethnically diverse student body. But the case challenging it says it violates the equal protection clause of the Fourteenth Amendment.
Tenure, college costs, guns
The debates on university campuses in 2015 were many, and not just to do with race.
The issue of academic freedom became a fractious one after Wisconsin Governor Scott Walker put forward a proposal to slash spending on education and modify the state laws on tenure.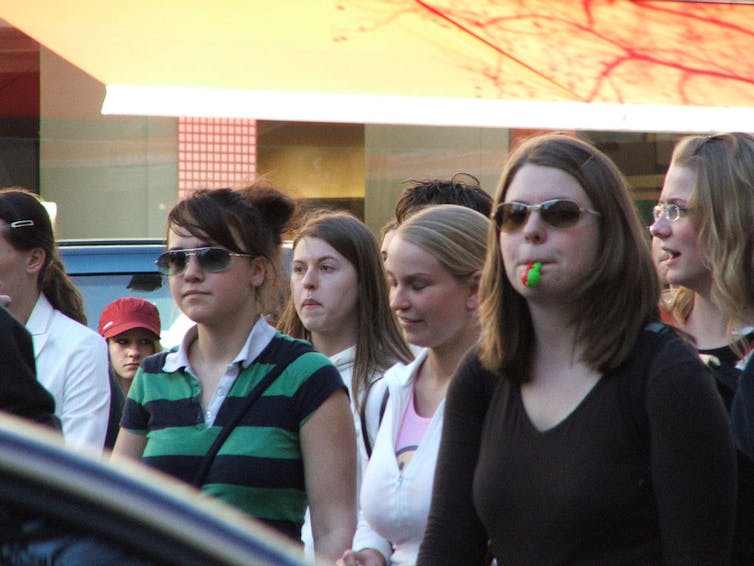 All over again, issues of college affordability were brought center-stage by Democratic presidential candidate Hillary Clinton's announcement of a US$350 billion debt-free college plan. Our experts argued how such a large expansion in federal dollars would come at a cost.
And while students struggled with debt, smaller colleges struggled to keep student enrollment high enough. One of them, Sweet Briar, a women's liberal arts college, was among those hit hard by declining enrollment. While the board voted to close the doors, its alumnae made efforts to keep it going for at least another year.
In Texas, meanwhile, a "Campus Carry" gun law passed in spring 2015, raising faculty fears about the possibility of grade inflation.
Teachers, testing, new ESSA
If higher education was in turmoil, so was K-12.
Testing pressures led to an ever-growing number of parents, teachers and students "opting out" of testing across all 50 states. Some experts put the blame on the influence of a "network" of private actors over the policies implemented under US Secretary of Education Arne Duncan, who will be leaving office at the end of this year.
A number of scholars commented on how policies have left schoolteachers highly demotivated. In an effort to improve the "annual yearly progress" of their students, some schools not only resorted to unethical practices, but also punished teachers for low scores.
How then are teachers being evaluated? It isn't clear. Not least when music teachers can be evaluated based on the math and reading scores of students.
In answer to some of these concerns, before the end of the year, President Obama signed The Every Student Succeeds Act (ESSA) – which will replace the NCLB and end many of testing and evaluation policies, although experts still urge caution on wholeheartedly embracing the ESSA.
Despite the odds, schoolteachers and university professors remained unfailing in their commitment, innovation and dedication to their students. Indeed, innovative examples of teaching were among our best-read stories as well. Here are some:
How understanding the prisoner's dilemma can help bridge liberal and conservative differences
Want more innovation? Try connecting the dots between engineering and humanities
A teacher uses Star Trek for difficult conversations on race and gender
Through the brewing class: what beer-making can teach students about business
Using Wikipedia: a scholar redraws academic lines by including it in his syllabus
'Teaching artists': creative ways to teach English to immigrant kids