5G is expected to offer unprecedented data speeds, improve performance and be more energy efficient than the current 4G network. It could even deliver real-time haptic feedback - the power of touch across the mobile network - a feature which has huge implications for fields from medicine to music.
The UK is in a reasonably good position when it comes to mobile connectivity: 87% of the UK has a 4G signal from at least one operator, and the UK mobile market is viewed as being competitive. The UK government has also committed to becoming a world leader in 5G, by providing reliable high-speed connections throughout the nation's towns, cities and rural areas, and investing in university research and development of 5G, which can be commercialised to benefit the general public.
Missed opportunities
Unless the government continues to support 5G innovation, however, it may not remain in such a strong position. Historically, the UK has a patchy record when it comes to capitalising on innovation. Key innovations were made in Britain that were crucial for the development of computing and the internet. But often these scientific and technological discoveries were not followed up and commercialised successfully in the UK.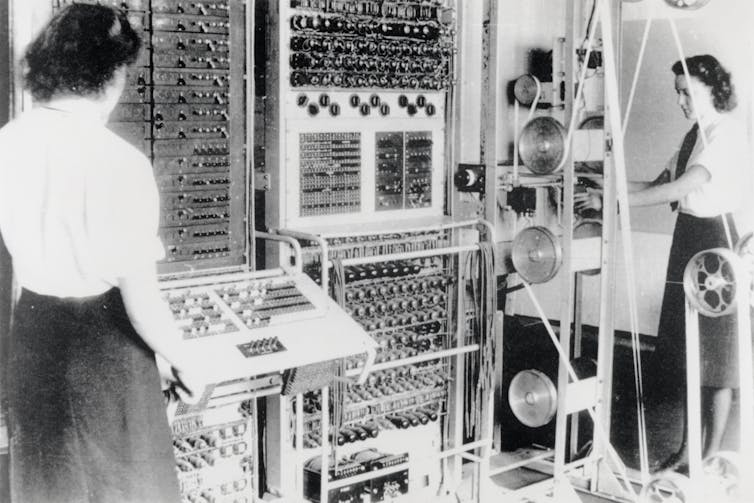 In some cases, pioneers are barely remembered. Tommy Flowers and colleagues built the first programmable digital electronic computer – Colossus – to assist with code breaking and intelligence gathering at Bletchley Park during World War II. Ten were built in total, but after the war all but two were dismantled. The breakthroughs made in Britain were never followed up, and Colossus had little influence on the subsequent development of the computer, which happened mainly in the US.
Another example is "packet switching", a key technology underlying the development of the internet. Packet switching means dividing up a data message into separate parts or "packets", routing each packet in the most efficient way and then reassembling the message at its destination. It was invented independently on both sides of the Atlantic, by Paul Baran in the US, and Donald Davies in the UK. Indeed, it was Davies who coined the term "packet switching".
British scientists and engineers made key contributions to how the internet developed – but the centre of innovation soon moved elsewhere. Both Flowers and Davies are now recognised as pioneers of computing, but only belatedly.
The valley of death
More generally, the UK has struggled successfully to cross the "valley of death" by translating its scientific and technological discoveries into commercially successful products and businesses. At King's College London, my colleagues have worked on delivering 5G in a real-world setting – here's what my colleagues and I recommend to ensure the UK maintains its position as a global leader.
At the moment, 5G is being developed as part of different projects led by a range of organisations. But there are few wider partnerships, and little focus on scaling up pilot projects or building larger networks. 5G requires radically different network infrastructure to 4G. And there are millions of lamp posts and other street furniture, where network equipment could be installed to build up coverage on a large scale. The government could make it simpler for operators, by creating a clear, nationwide process for leveraging these assets.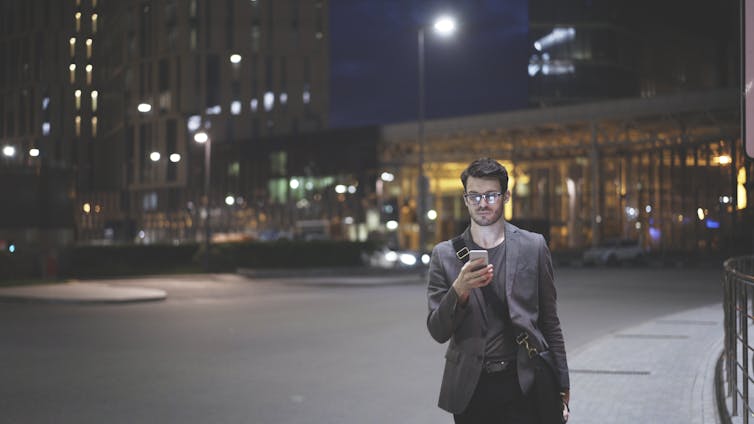 The existing digital infrastructure could also be used more efficiently. There's already a strong fibre network spanning the UK. But it's owned by a range of organisations, all working separately. As a result, the network is not being used to maximum economic and operational benefit. The government should prioritise - and regulate if necessary - fibre sharing among public institutions and private operators.
The government should also take a more nuanced approach when it comes to giving operators the right to use certain radio frequencies. As it stands, use of the radio spectrum is auctioned off to the highest bidder. But there are better ways to foster innovation: for example, by leasing or sub-leasing frequencies over given locations and time periods.
This would allow a wide range of organisations to explore new uses for mobile technology, which might not be prioritised under the current system, if operators are uncertain about returns on investment.
Don't play 'catch up'
There should also be laws and policies allowing enterprises such as manufacturing sites, shopping malls, cultural institutions and other organisations to build their own networks for their clients, together with traditional mobile network operators.
King's College London has a range of spectrum test licences and, because of these, has been able to develop, test and deploy the first attempts at 5G in the UK. This has attracted significant interest and attention from operators, who – with a few exceptions – are unable to commit many resources to exploring a very new technology.
There must also be a national approach to building the skills to leverage the benefits offered by 5G, as these are currently in short supply. The technology is likely to be commercialised before people have a chance to develop these skills - as is already happening with AI, big data and the Internet of Things. It's better to prioritise building up the skills needed for 5G now, rather than playing "catch up" later.
The UK has a unique opportunity. Through government leadership and investment, the foundations of 5G are being built across the UK. But more must be done if the UK is to avoid past mistakes, maintain its leadership in 5G and deliver the benefits to citizens and businesses.