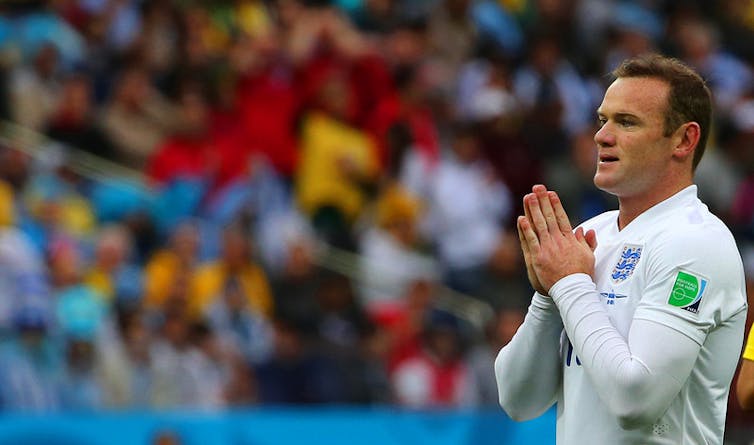 I was at the Matisse exhibition at the Tate Modern this week (Yes, I know, top show-off metrosexual). I was with my mate JJ, who had travelled in from the artistic meta-centre of Norfolk to see these pictures and beautiful they are too. We sat looking silently for a few minutes at one vast canvas, Composition, a quite brilliant, ecstatic splash of greens, violets and reds. I was briefly lost in admiration. Until, that is, JJ sparked up, apropos of nothing in particular:
JJ: That Kevin Kilbane, he's a rubbish pundit.

JW: Yeah, I know – but Robbie Savage is worse. And his hair is shite.
To my mind, this ultra-sharp cultural exchange proves a number of things. First, the World Cup is actually more important than Matisse. Second, top metrosexuals can easily mix their art with their footy (so wise up those Sunday supplement columnists who deride football while writing their ghastly restaurant reviews). Third, football punditry on British TV is in a tangible state of crisis.
There are some notable exceptions to this last point. The BBC's Thierry Henry (naturally): stylish, economical delivery, perception beyond purpose. And Danny Murphy: studious, articulate and informed (He even, crazily, says "the better" rather than "the best" team won). As a co-commentator on Wednesday night, Murphy had positively drooled over an unobtrusive 87th minute Chilean hack on Spain's Andreas Iniesta: "Good foul … Really good foul."
If you know the game – and have got your moral arguments sorted out – you know exactly what Danny boy means here. A strategic, non-violent infringement which defuses a dangerous Spanish attack, slows the game, and wastes a few precious minutes. Result? Big-boots Spain are carted out of the World Cup.
For England v Uruguay, it was no TV pundits' dream team. Ian Wright is already back in the UK, tending to the aftermath of a frightening family burglary. So it was Lee Dixon, Glenn Hoddle and Gus Poyet all on match duty, nudged around by the increasingly dreary Adrian Chiles. Poyet actually has some class and perspective, reminding us that it is little Uruguay (not England) who "always have to suffer" before qualifying. Glenn is on pre-match top form, too, full of helpful little tips: "Think goals, Wayne" he suggests, as opposed, presumably, to "Think chips" or "Think beer". Lee is just bemused: he has no idea who will win, or possibly why he is here at all.
After days – frankly, it feels like years – discussing if, or where, Rooney will play, the really big news is that the great Luis Suárez plays for Uruguay – but is he fit? This injury malarkey could even be a clever ruse dreamt up by the dastardly Uruguayan. He starts: and, of course, he scores, twice. Alongside his pal Edinson Cavani, all flowing hair and cheekbones in a super-tight shirt and looking like nothing less than a comic book super-hero, this pair is quite enough alone to see off England.
"Done by a schoolboy error" muses Glenn wisely, as a devastated Roy Hodgson completes his pantomime dame post-match interview. They deserve each other – and I did tell you to watch out for Uruguay.