There seems little doubt that the rise of widespread international interest and investment in contemporary art and contemporary art museums has stimulated a demand for diverse and compelling programs that can both build and sustain audience growth.
For that to continue, everyone involved in the art world from artists, curators and programers to educators and marketers will need to develop experiences that satisfy both the intellectual curiosity and recreational demands of new audiences.
The contemporary art world
From the serenity of the meditative space of the traditional art museum experience of a few decades ago, contemporary art museums have now become sites of considerable bustle, celebration, and spectacle.
But this relatively rapid transformation is not without its hazards.
Cracks appear when the museum is forced to steer a course between its traditional role as a curator of art history, and the need to embrace popular culture with its fixation on celebrity.
The economic demands placed on art to both expand audiences and financial support from the community don't help.
The role of the museum
Finding an effective balance between dynamic, socially driven programming and the agendas of contemporary artists, curatorial research and publication, and educational dialogue, is one of the critical goals of contemporary art museums.
Art museums are regularly construed as both civic agencies, charged with serving the general community, as well as research institutions and archives of significant cultural material, charged with the care and interpretation of their collections.
Yet the question remains: how can art museums be sites of activism and cultural development?
Among the many challenges facing museums today, three key areas stand out:
A dwindling supply of capital from government or the private sector to support acquisition programs. Government support and private and corporate sponsorship are becoming increasingly elusive as tax incentives weaken. The maintenance of infrastructure within the global economy during a time of financial uncertainty, is becoming more compelling and essential.

With a rapidly dwindling supply of established "old masters" or established "significant" works available for acquisition the focus on contemporary art is far more strident than ever before. With most historical work out of the financial realm of many museums today, curatorial staff in museums work rapidly to identify and buy key works of contemporary art. Smaller museums in particular are therefore in the market for contemporary art much sooner than one might expect. Contemporary artists' work is being acquired so quickly that it heats up competition for the latest work by elite and cult figures. Today there is little time for reflective analysis, research and study of the cultural and historical formations that affect the production and reception of these new works.

Art museums are now under enormous pressure to offer a range of entertaining and spectacular program offerings. Development time is abbreviated, cultural analysis is foreshortened, and the unearthing of marginal, rare, or conceptually complex works is becoming increasingly difficult.
Focus on the audience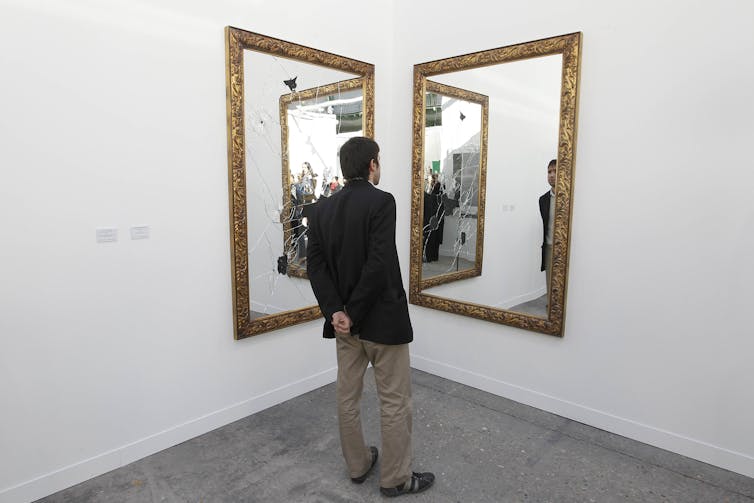 In this context, in.site, a new research group at UNSW/COFA presents Reprogramming the Art Museum. This international symposium, brings together prominent curators, educators and artists, whose work is redefining the role of the curator and educator. They are developing dynamic new ways to display and promote contemporary art provide a more compelling and engaged viewer experience.
We need to generate international debate on key areas of concern for contemporary art museums including:
How the role of the curator and educator is undergoing transformation in response to engaging diverse audiences with contemporary art.

New strategies for contemporary art museums to facilitate greater public access and a more engaged experience with art, artists and contemporary ideas.

The challenges of curating and presenting new forms of social art practice, as well as best practices for deploying new communications technologies and representing transcultural experience within the museum.
This conversation about art has to include what visitors actually think. Previously it was thought that if the numbers of people going through a gallery were good, then there wasn't any need to assess the quality. That's changed. We need to engage the audience, otherwise our valuable archives which represent years of history and knowledge will be gone.
Reprogramming the Art Museum continues at the University of New South Wales/COFA today.