You may have seen overnight snowboarder Torah Bright picked up silver in the women's halfpipe at the Winter Olympics in Sochi. It was Australia's first medal at these Games and brings our all-time Winter Olympics medal tally to ten. Double figures – finally!
While we've participated in the Winter Olympics since 1936, every single one of our medals has been won in the past 20 years. So why Australia's (relatively) sudden success?
1. Money can buy medals
A much larger financial commitment from both the Australian Sports Commission (ASC)/Australian Institute of Sport (AIS) of the Australian government and the Australian Olympic Committee (AOC) is a major reason for improved performance.
Government funding to sport in Australia increased dramatically in 1972 under the new Labor government headed by Gough Whitlam, which introduced the first major government funding of sport and recreation programs.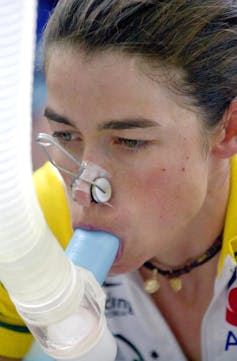 The initial funding was fairly meagre, but a poor showing at the 1976 Montreal Olympics – Australia won no gold medals and placed a disappointing 32nd – precipitated a substantial transformation in national sport policy. This resulted in the building of the AIS in 1981, the emergence of the ASC in 1985 and ever-increasing expenditures on elite sport programs.
Surprisingly, the AOC gave only token attention and support to Winter Games athletes until the 1980s, preferring to concentrate on summer sports. With the new government funding schemes in place, the AOC was in some ways forced to rethink its philosophy on winter sports' support so it began to cooperatively fund Olympic athletes in both summer and winter disciplines.
2. First class infrastructure support
Tied in directly with the increased financial aid to elite athletes was the provision of better coaching, improved training facilities and greater opportunities for competition.
Monetary assistance meant that Australian winter sports athletes could relocate to Europe and North America during the northern hemisphere winter. Overseas they had access to world class facilities, the best coaching, state-of–the-art training techniques and top-level competition.
A major development for Winter Olympic sports was the AOC's formation of the Olympic Winter Institute of Australia (OWI) in 1998. The purpose of this new body was to specifically develop elite performances in winter sports by Australian athletes through the provision of adequate funding, world-class sports programming and technical coaching.
A major contributor to the OWI budget is the AOC which is now committing A$1 million per year (from 2010 to 2014), a total which was increased shortly after success in Turin in 2006.
OWI annual reports show a revenue in excess of A$3.5 million, with contributions of approximately a third coming from the ASC/AIS via a number of different grant programs, close to a similar amount coming from the AOC, and the remainder from financial and contra support from sponsors and other the private sector sources.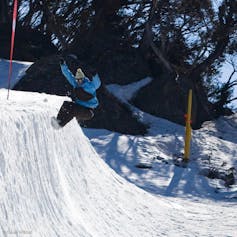 Several alpine resorts including Thredbo (alpine skiing) and Perisher (mogul skiing and snowboard half-pipe) in NSW and Mt Buller (aerial skiing) in Victoria serve as home bases for many of the winter disciplines.
Over the years the OWI has had very strong leadership and support from key individuals like former ice hockey player and AOC official Geoff Henke, Sochi chef de mission Ian Chesterman, OWI chief Geoff Lipshut and head of Grollo Australia Rino Grollo.
These individuals have worked closely with government levels, the AOC, sporting bodies and the private sector resulting in a "partnership philosophy" which is a key feature of this extremely successful model.
With the move of the OWI headquarters into the A$60 million Medibank Icehouse (National Ice Sports Centre) located in Melbourne in early 2010, this key organisation's role in high performance programs for winter sports moved to a new era of professionalism. The sports at the facility include ice hockey, figure skating, short track speed skating and curling.
3. A new cycle and new sports = results
The new Olympic cycle adopted in the 1990s with the Summer and Winter Games alternating in even years resulted in a greater profile for the Winter Games from many different perspectives – the media, the public and sponsors.
In particular, the media profile for the Winter Games improved at both the international level and within Australia when the Winter Olympic Games no longer shared the same year as the Summer Games.
A second key IOC initiative was the adoption of new Winter Games events such as short track speed skating and "extreme style" sports such as freestyle skiing and snowboarding which appealed to a new and generally younger generation of Australians accustomed to a traditional surfing, water sports and summer beach culture.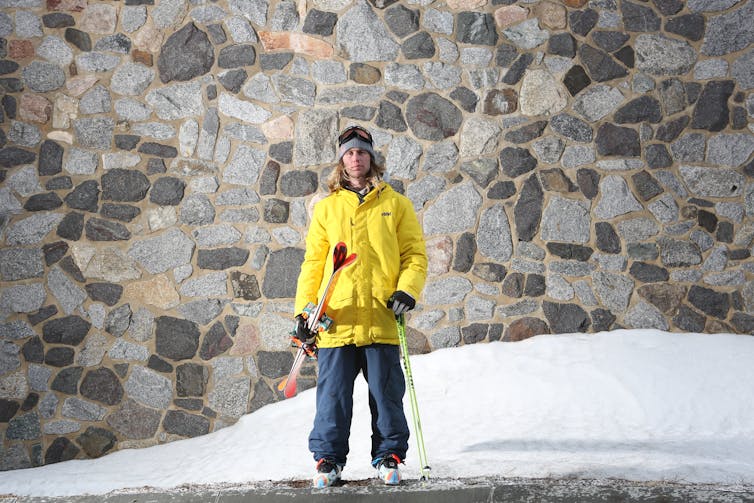 The IOC was forced to take action due the emergence of an alternative popular sporting competition – the "X Games" – which had begun to capture the attention of the younger generation.
Suddenly, it became cool for many young Australians to spend time in a winter sports setting. The surf and sea now had to share the limelight with the snow and slopes. The attraction to new winter sports by a large number of participants meant a much greater pool of talent from which elite athletes could emerge.
To a certain extent, the fact that the Australian winter season is the opposite of the northern hemisphere has meant that Australian winter sports athletes can almost train and compete year round, using both overseas and domestic settings.
4. A targeted approach
A very important reason for the Australian recent success in winter sports has been a philosophy of using the limited financial resources to target sport disciplines most likely to elicit positive results, rather than taking a broad brush approach of sprinkling money to lots of different sports.
From its inception, the OWI has basically tried to fund athletes and coaches in a very limited number of winter sports including alpine skiing (downhill and cross country), figure skating, skeleton, bobsleigh, speed skating as well as snowboarding and freestyle skiing.
Another unique and successful targeting approach has been the ability to recycle athletes and relocate them into new sports. Gold medallists Alisa Camplin and Lydia Lassila were gymnasts recruited into aerial skiing. (The Chinese have been adept at this as well.)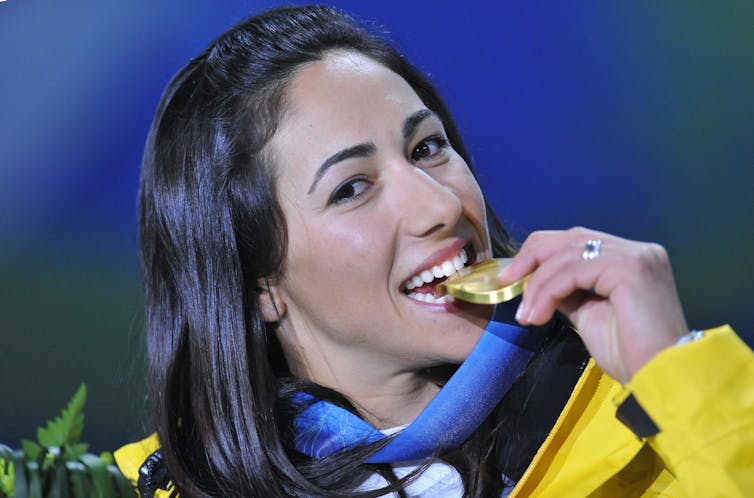 In Sochi we also have Jana Pittman and Astrid Radjenovic who originally came from athletics competing in the bobsleigh event. A top ten result is the most likely outcome for them at these Games.
There are more examples of athletes in other sports like the skeleton where our three Sochi selected athletes Michelle Steele, Lucy Chaffer and John Farrow all came from other sporting backgrounds.
This "head-hunting" utilises a sport and exercise science approach of seeking out the top high performance athletes who may be able to adapt and produce in a new environment.
5. Success (and a bit of luck) breeds success
Our historical connection with sport and fascination with winning on the world stage in Olympic and other sports is an important part of our culture. In particular Australia's success in the Summer Games has undoubtedly had a spin-off impact on the Winter Games.
The notion that "success breeds success" seems applicable.
The large number of medals in recent Summer and Winter Games fired up the media and public at large to expect "big things" from Australian athletes wherever and whenever they compete.
Of course there has also been an intangible element of luck, best evidenced by Steven Bradbury's freakish win in Salt Lake City to get us our first ever winter gold and Alisa Camplin's knee holding together for a bronze medal in Turin.
The expectations of success by the AOC at the Sochi 2014 Winter Olympic Games remain high with AOC president John Coates claiming that the performance objective for the Australian Sochi team is to place within the top 15 nations on the total medal standings (for which it is anticipated four or more medals will be required).
Indications from Australian performances in recent international competitions point to a strong probability that this goal will be met – but we may need a little luck.