Ageing is capturing the attention of the Western World, but not in a good way. The doubling of the ageing population is often referred to as the grey tsunami and all that is implied by that metaphor – destruction and devastation.
This wave of ageing is typically underpinned by two dominant discourses. One is associated with the exciting possibilities associated with healthy ageing. The other focuses on decline and discrimination.
It is not hard to see why many people want to focus on healthy ageing and secretly hope the decline happens to someone else.
The recent World Report on Ageing and Health offers this view:
The overarching message is optimistic: with the right policies and services in place, population ageing can be viewed as a rich new opportunity for both individuals and societies.
The challenge we face is: who will be responsible for putting these "right policies and services in place"?
A new frontier for an activist generation
The baby boomers, born between 1945 and 1965, are the most educated generation in history. They have witnessed and been part of the radical changes that took place in the 1960s and 1970s: feminism, anti-discrimination, the rights of the disabled, anti-Vietnam protests, equal pay, the introduction of Medicare, reconciliation, climate change, the rights of the LGBTI community, to name a few.
They continue to be the activist generation. Ageing is the new frontier. Many baby boomers have or are coming into contact with the aged care system as their own parents negotiate some of the challenges associated with ageing.
The boomers don't like what they see and they want it to be different. But just wishing for change is not enough – action is needed.
Jane Fonda, an activist throughout her life, has more recently researched and spoken about the Third Act, saying:
There have been many revolutions over the last century, but perhaps none as significant as the longevity revolution. We are living on average today 34 years longer than our great-grandparents did. Think about that. That's an entire second adult lifetime that's been added to our lifespan. And yet, for the most part, our culture has not come to terms with what this means. We're still living with the old paradigm of age as an arch. That's the metaphor, the old metaphor. You're born, you peak at midlife and decline into decrepitude. Age as pathology.
This period of ageing has now been divided into two parts. The third age offers unique opportunities for reinvention and renaissance. It is promoted as an exciting time full of possibilities.
But the longer we live the more likely we are to face some of the challenges of an ageing body. This is often called the fourth age – a time of decrepitude and despair. Not surprisingly, most of us don't want to think about entering the fourth age.
We can build age-friendly communities
But here is the good news. We can build a community that is age-friendly, we can create new and innovative services that support us to remain independent, and using these services is not seen as a failure.
From my own personal and professional experience older people often resist letting help in. They refuse to talk about the challenges they are facing because they fear they will be judged – they are trapped in the paradigm that Fonda highlights.
The aged care service system needs a "disruption", new service providers who challenge the old paradigms – an "Uber ageing system" if you will.
The discourse can and must change. Services and infrastructure need to be developed with and for older people. There must be services that they want to use and access – removing the stigma often associated with "letting help in".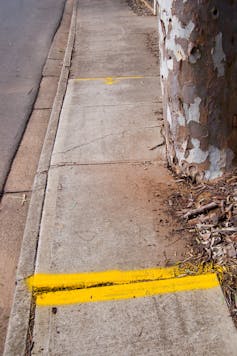 New technologies are opening up possibilities to reduce isolation, to bring generations together, to engage people in contemporary debates. Older people tell us that they want increased debate about dying with dignity. Older LGBTI people tell us they feel judged by services. People want better food in residential aged care. And people want pathways to be built or maintained so they can continue to walk safely in their communities.
At the moment many older people end up in hospital or care when a crisis happens. We need to think about the services we develop that people will want to use. How do we encourage innovations in the ageing field so that services and facilities that are life-affirming rather than life-limiting?
For example, we need to stop building aged care retirement villages, hostels and nursing homes in isolated areas away from public transport, shops, libraries and parks. Should we stop building residential aged care facilities of 200 beds? Why can't these be small in scale?
There are now university programs that approach ageing with an interdisciplinary focus. These recognise that to create new services and innovations in the field we need to bring together people from a range of disciplines to think collaboratively about change – architects, health workers, economists, ethicists, designers, IT specialists, urban planners, creative arts, consumers – because the change we are seeking will come from shared efforts.
These educational opportunities provide students with leadership skills and knowledge so that they can bring about change and create services that older people want to use through clinical excellence, program redesign, research and innovation.
Essentially, we need new discourse and new paradigms. We need to increase choices for older people and we need to work with older people themselves to develop these services. We need innovators and leaders in the field who are interested in change, so that we can reduce isolation in old age, develop age-friendly cities and foster the development of intergenerational communities.
---
This is the first in a series of articles on ageing. Read the others here.