The number of forced migrants is now at an all-time global high – and a majority of these are women and children. Images of refugee women are a familiar sight in press coverage of the variously defined "refugee" or "migrant crisis". These are portrayals of victims – their eyes downcast, arms clutching a young child in tearful desperation as they teeter aboard an inflatable craft.
Yet these images do not represent the richly complex identities of refugee women themselves – nor do they give voice to their often overlooked gender-specific concerns. These include issues such as the threat of sexual violence – both while on the move and in UK detention – as well as gender-related persecution, inadequate housing for families (a particular concern for women with children), and entrapment in domestic violence due to spousal "leave to remain" arrangements.
World Refugee Day on June 20 presents an important opportunity to commemorate "the strength, courage and perseverance of millions of refugees". And it is heartening to see that asylum-seeking and refugee women have now been channelling the current surge in global feminist activism to make their voices heard with particular clarity and force. So here are just some of the reasons we should be celebrating woman power and listening to their message – that #AllWomenCount.
Riding the wave of the hashtag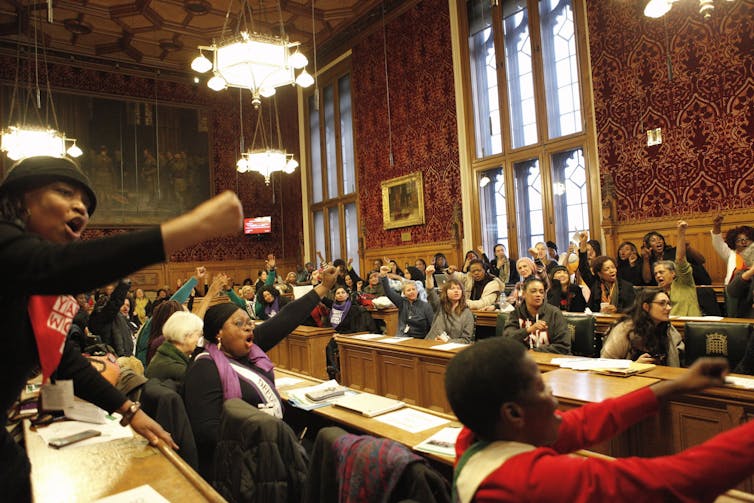 From #TimesUp to #MeToo, the campaign for women's rights has never been more globally visible than in 2018. If Donald Trump's presidency has given one (paradoxical) gift to the world, it has surely been the international galvanising of feminist opposition. Women have stood shoulder to shoulder across cities, countries and continents to protest at endemic sexual violence, misogyny and gender discrimination, institutionalised and otherwise.
---
Read more: Pussyhat power – the feminist protesters crafting resistance to Trump and his supporters
---
The art of protest has been both reignited and reinvigorated, as street marches have been matched with an awareness of the power of the hashtag and the viral image. And at grassroots level, refugee women have been riding this wave with impressive style. As Monica Aidoo, intern for the London-based grassroots organisation Women for Refugee Women, puts it:
Refugee women have always taken a strong stand for their rights through different kinds of protest. However, it is now exactly 100 years since women in the UK fought for the vote and it is frustrating to see that refugee women are still having to fight for their rights in almost every aspect of their lives: immigration, healthcare, housing … Women have decided to make their voices heard in any way they can.
While woman-focused support organisations have undertaken bold and highly visible political protests in 2018 – instigating, for instance, a day-long lobby of the UK parliament involving 20 women's groups for International Women's Day, or flying protest banners at the 100-year suffrage celebration marches on June 10 – equally important has been the virtual visibility of these activities.
---
Read more: Hundred years of votes for women: how far we've come and how far there's still to go
---
Today, refugee women are making their voices heard not only on the streets but through social media: on Twitter at "4refugeewomen", for instance – as well as by blogging and through the use of hashtags such as #AllWomenCount and #SetHerFree. The result is a new-found global visibility and solidarity that is louder and reaches more people in more places than ever before.
Her voice, her story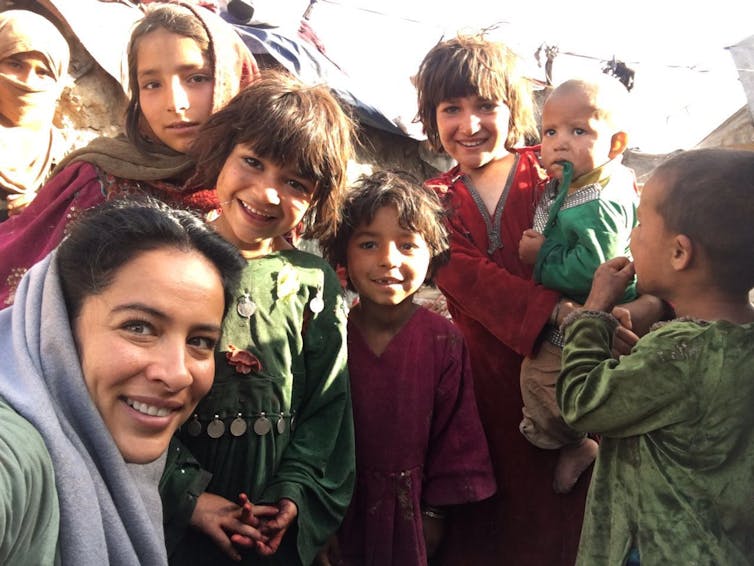 There has been an outpouring of woman-powered creativity in 2018, through which refugee women have sought to shift the authorship and ownership of their narratives back into their own hands. Refugee Week 2018 – the national festival that accompanies World Refugee Day – is showcasing many woman-led projects by groups, such as WAST Manchester and Mafwa Theatre at Leeds Refugee Forum, which have instigated participant-led drama projects that enable women to tell their own stories on their own terms.
The PAMOJA Women Together Group, based in Nottingham meanwhile, has collaborated on an exhibition of photography and poetry inspired by the work of Maya Angelou: "And Still I Rise", that testifies to the positive qualities possessed by women in their group.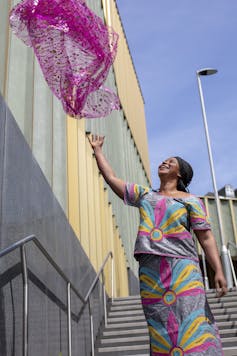 At individual levels, too, women from refugee backgrounds, including Rana Abdulfattah, a Syrian poet exiled in Turkey and film directors such as Najia Khaan, whose family fled Afghanistan for Pakistan and on to the UK when she was an infant – are using Refugee Week as a public platform for gender-conscious advocacy.
In her film Finding Soraya, Khaan returns to her native Afghanistan in search of the spirit of the lost progressive ideas of Afghanistan's last queen, Soraya. Her project was motivated, she says, by a desire "to educate the world that Afghan women are not just blue burqas. Soraya – and other Afghan woman – deserve for their stories to be told". Speaking of the transformative effect that her creative practice has had on her own life, Khaan states:
I have been fighting for my rights since I was a child. I came to the UK at the age of nine. But I was stuck between two cultures and didn't have an identity for myself. I feel I didn't locate my identity or voice until I made this documentary.
Khaan is not alone in the sense of empowerment she has found within the act of creative self-representation. In her poem When Life Happened (which is currently on display at Nottingham Central Library), PAMOJA group member Ola writes:
Haven't you seen the most beautiful message
That comes out of a mess?
Trust the author of time, your creator.
You are not late
Because time is in your hands.
So be happy -
Your time is now.
Judging by the volume of refugee women's voices now making themselves heard, it would seem Ola is indeed correct. For all refugee women – the time is now.
---
Read more: How women are collaborating to tell stories that break through the noise on Syria
---