The tennis world is abuzz with the glass-smashing news that Andy Murray has appointed former world number one Amelie Mauresmo as his coach.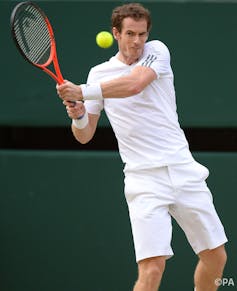 This time it's not the glass ceiling that being cracked, but rather the glass wall. The glass ceiling is the invisible barrier that prevents women and minorities from moving upwards in an organisation or discipline. Glass walls obstruct lateral movement and they are ubiquitous in the gender-imbalanced world of athletic coaching. Glass walls prevent women from coaching men in sports, but allow men to coach women.
Now Murray and Mauresmo are helping to fight this obstruction, even if the misogynsts don't like it. And this comes on the back of French football team Clermont Foot appointing a female manager, Helena Costa, earlier in the year. Costa has become the most senior woman in European men's football. But, significant as these appointments are, the problem of the glass wall remains pernicious in sports.
The glass wall is nowhere more apparent than in high-stakes university sports programs in the United States. At the universities, there are coaching positions available for men's teams and for women's teams. But those positions are not equally available to male and female coaches. In practice, men can coach women, but women cannot coach men. This means there are twice as many coaching jobs available to men as women.
A little more than 40% of women's athletics teams are coached by women, while about 3% of men's teams are coached by women. Do the maths: that means men are coaching 60% of women's teams and 97% of men's teams.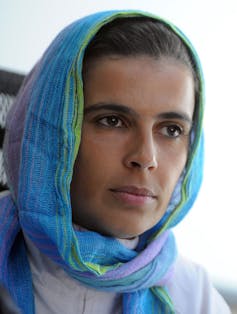 In basketball, at the biggest and most competitive universities, the glass wall is particular thick. On every major campus, there are approximately eight basketball coaching positions: four on the men's side, four on the women's. Men can and do apply when any of those becomes available; inevitably they fill six of them. Women, however, will vie for only four slots – the women's team slots – and claim two.
Part of the problem, then, is about women not applying for positions, and this is where a broader lesson might be found. There are rumours floating around that women have to be much more confident than men to apply for positions. The most prominent of these – that men apply for jobs when they feel 60% qualified while women feel they have to be 100% qualified – turns out to be unverifiable, but the claim just won't die. And maybe there's something to it; maybe more research will show that there really is a confidence gap.
This is the kind of claim that emerges in many domains, not just athletics. Men seem to interpret job announcements more liberally than women. Work to improve gender balance – whether in coaching positions or elsewhere – must take account of these differences.
In too many fields, women find themselves in a glass box, with ceilings and walls that hamper movement. Cultural and sociological norms are part of what hold these boxes together.
Changing those norms requires hard hitting, and that is exactly what we've just seen from Andy Murray and Amelie Mauresmo. I wish them both all the best.