In 1957, publisher Samuel Roth spent his 63rd birthday in federal prison. His appeal denied by the United States Supreme Court, he would end up serving every day of his five year sentence. The crime? He had placed "obscene" books (and flyers advertising these books) in the mail.
In Roth's time, there was no Constitutional protection for expression deemed subversive, obscene or indecent (which included information about abortion or contraception). US Customs, anti-vice societies as well as citizen and religious groups all passed judgment, declaring what was and wasn't permissible. In 1929, for example, Roth had also been arrested for publishing works such as James Joyce's Ulysses, DH Lawrence's Lady Chatterley's Lover, Frank Harris' My Life and Loves, a checklist of Victorian forbidden erotica, Schnitzler's play Hands Around and the Kama Sutra.
In the wake of the assassinations of cartoonists for the French weekly Charlie Hebdo, many are discussing freedom of speech and its importance in a secular Western culture. In contemporary France, solidarity with Charlie's iconoclastic satire makes it clear how absolute that right is. Samuel Roth was equally iconoclastic – and hated by many. Such people are never secure, regardless of the protections that democratic institutions can offer.
Both Samuel Roth and Charlie Hebdo could be thought of as pariahs who made many enemies. Both stoked the insecurities of their adversaries, who intimidated them and threatened them with suppression. Neither offended gratuitously, but rather sought to force people to confront their worldview and consider why they react the way they do to images and words.
The original publisher provocateur
Roth grew up in New York City's Lower East Side, arriving at the age of 10 from a shtetl in Eastern Europe. A poet since the age of 14, he wished to build stature as a man of letters by publishing literary magazines. But after he issued excerpts from Ulysses without Joyce's permission, the literary establishment spurned him. Needing money, he turned to distributing pornography and over-the-counter exposes and biographies of celebrities.
In 1931, Roth published John Hamill's The Strange Career of Mr. Hoover Under Two Flags, an attack on sitting President Herbert Hoover. It accused "The Great Engineer" of, among other crimes, profiting from the relief of Belgium during World War I.
The White House sent investigators. One accessed Roth's bank account and was able to unearth court documents related to a civil suit filed against Roth. With this information, the investigator offered Roth money and escape from embarrassment if he withdrew the book. Roth declined, hoping instead for a libel suit that would be a publicity bonanza.
The following year, Roth published the pseudonymous A Scarlet Pansy, now recognized as a landmark early gay novel. Its male protagonist, Faye Estrange, was a transvestite who died on a World War I battlefield while protecting his injured lover.
A decade later, Roth faced the problem of how to sell A Scarlet Pansy through the mail. In the 1940s, any text or image that a postal inspector considered obscene or indecent would be declared unmailable. Roth ended up excising many incidents that documented the gay milieu of the 1920s and 1930s, and the hidden loneliness of homosexual flamboyancy. On this occasion, Roth conceded to the agents of the moral consensus: he was, after all, a businessman.
But Roth grew frustrated when the Post Office began preventing many of his less-offensive works from being shipped. Waggish Tales from the Czechs (1947) was a set of spicy smoking-room yarns that weren't scatological or pornographic in any way. Yet the Post Office ordered a mail block on the text along with other titles in Roth's catalog. In 1949, Roth sued the New York postmaster, arguing that, due to the block, he hadn't received any orders for the books.
Where was due process? "Dame Post Office" – as Roth called the bureaucracy – asserted that any delay would allow Roth to profit from his scheme. Their intransigence – which Congress allowed – meant Roth's business was denied a basic democratic First Amendment protection.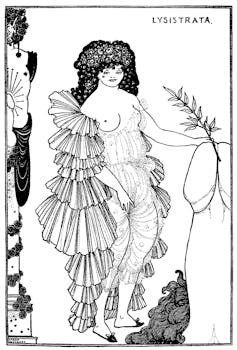 In response, Roth became even more iconoclastic. He began circulating a publication that included illustrated excerpts from erotic classics, including drawings by Aubrey Beardsley. Some were considered obscene, as were a book about lesbianism and a photographic study of nudes.
In 1952, the New York City District Attorney's Office requested that Roth withdraw another of his books – The Private Life of the Duke and Duchess of Windsor – from circulation. The British Board of Trade had strenuously objected to the work's conclusion that the Duke was homosexual.
Instead of obeying the polite request, Roth published a paperback edition, with a frontispiece depicting a snarling woman with the Duchess' facial features, a forked tongue protruding from her teeth. Pleased with his defiance of authorities, Roth then published an expose of fear-mongering Commie-hunter Walter Winchell.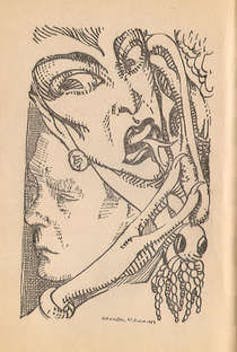 Having upset a number of powerful people in powerful places, Roth couldn't skirt their wrath forever. The United States Postal Service, the New York Society for the Suppression of Vice, the New York District Attorney's Office, the FBI, the literary establishment – all would play a part in his 1956 indictment and imprisonment, which effectively put an end to his publishing career.
Roth's lasting legacy
Roth may have despaired over the failure of his 1957 Supreme Court appeal to his conviction. But two years later, he was able to claim his place as a leading fighter for First Amendment freedom: the grounds of Roth's appeal in Roth v. The United States were used to win a more reputable publisher, Barney Rosset, the right to distribute Lady Chatterley's Lover through the mail. Some other beneficiaries included Al Bendich (who died last week) – the lawyer who won acquittal for contrarian comedian Lenny Bruce and poet Allen Ginsberg – and Elmer Gertz, who argued successfully for the publication of the sexually-explicit Henry Miller novel Tropic of Cancer.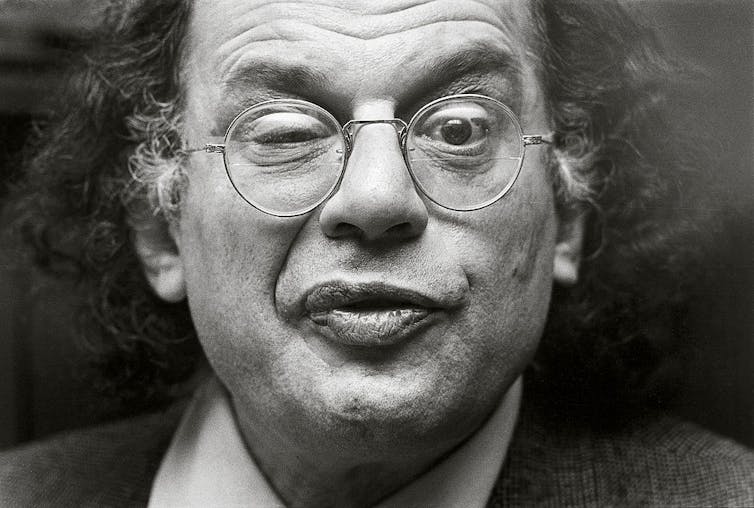 It took men like Roth – who possessed a raucous voice and a unique mixture of belligerent idealism and prophetic assurance – to pave the way for others, and reshape the interpretation of the First Amendment.
Charlie Hebdo's artists risked being targeted by militant zealots alien to their culture, who felt their God was stronger than those of their enemies. It's a battle cry that echoes from the Old Testament's prophets to the mouth of one of Donald Rumsfeld's favorite generals, William Boykin, who once said, "My God was bigger than [a Muslim soldier's]."
Roth's enemies didn't use ideology in order to punish the pariah in their midst. They hoped shame and isolation would be enough. But Roth, like Charlie, was irrepressible. The two are brothers in spirit.