How to Train Your Dragon 2 has flown to the top of the foreign box office, raking in US$37.7m from 28 markets. This success was principally driven by China, which brought in US$25.9m, and comes right on the heels of the widely reported runaway success of Transformers 4 at the Chinese box office. They join a string of events drawing global attention to China's burgeoning film industry and its global impact.
In 2012 it was reported that Chinese conglomerate Wanda was buying, the US-based cinema operator AMC. And the following year, the same company donated millions to the Academy of Motion Picture Arts and Sciences – the Oscar folks – for their new museum. The same year, Chinese TV manufacturer TCL bought the naming rights to the iconic Grauman's Chinese Theatre in Hollywood.
More recently, it was reported that the city of Anji in Zhejiang Province, near Shanghai, is working with Cannes to produce a Cannes-style film festival and "film city".
Almost inevitably, discussion of these events turns quickly to interest in and anxieties about "soft power". People want to know "what China wants". And there are many suggested answers. China wants to control the global discourse about it. It wants to change the bad image of itself seen in much of the outside world – the Tank Man; blanket of smog; tainted baby milk; routine police torture; suppression of free speech, and so on.
It's true that "soft power" is an important topic. But there's a problem with this way of talking about the phenomenon. It assumes that China is one monolithic entity, and it plays all too easily into the "yellow peril" thinking that demonises China. Instead, we should think about the various different players participating in this Chinese film industry boom, and understand that their interests may not all be the same.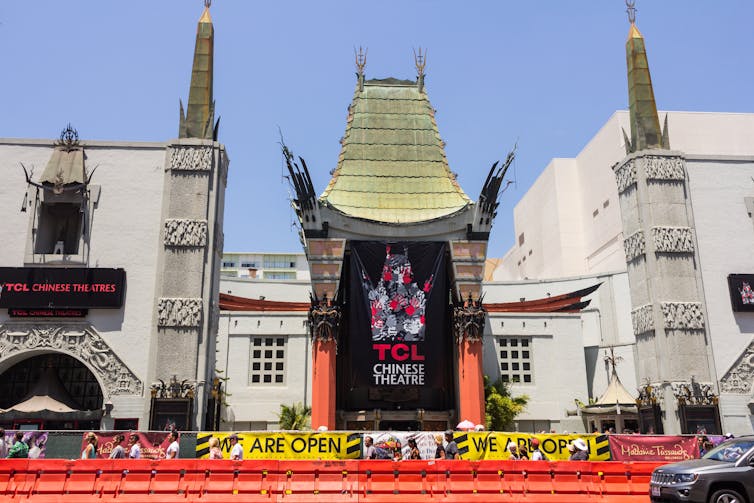 Certainly, the Communist Party of China (CPC) and its hold on the government of the People's Republic of China makes it one of the most important influences. But, under its leadership, the Chinese film industry has been "marketised" since the 1980s. The era when the government owned all the studios, distribution organisations, and cinemas, and ran them with heavy subsidies as a propaganda complex, is over. The government still wants to exercise cultural diplomacy through film, but it has to do it in negotiation with the logic of the market economy.
Today, the Chinese film industry is no longer a single unified system. Instead, it is composed of separate corporate players, who operate in relationships with each other and with government. Those corporate players include private companies in both production, like the famous Huayi Brothers (a name that no doubt deliberately invokes the idea of Warner Brothers) and in distribution and exhibition, where companies like Wanda have made a name for themselves.
It also includes publically owned corporations, like the China Film Group Corporation, a massive conglomerate that not only has a huge distribution and exhibition chain, but also one of the country's main film studios. Although state-owned, it is important to understand that it is been re-structured so that it functions as an autonomous entity running on a profit-and-loss basis.
This disaggregated structure of the Chinese film industry means that different players have different interests and different reasons for doing what they do. Yes, the Chinese government has a strong interest in questions of "soft power" and works hard to promote those interests. But when a company like Wanda buys up AMC Theatres, it is a mistake to assume that this is part of the "soft power" drive – although some do.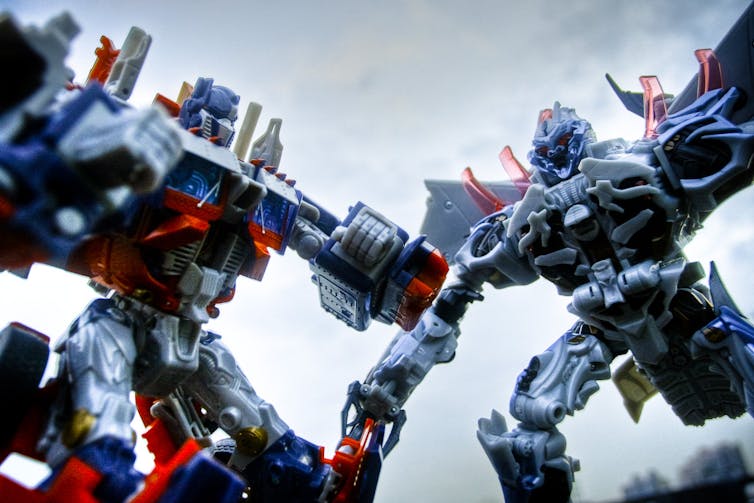 In the (currently) unlikely event that AMC Theatres is able to breakthrough into the US market with Chinese movies and the accompanying soft power payoffs, the Chinese government would be delighted. But Wanda's interest is in making money – the value of its AMC stake has doubled – and it sees the US market as a potentially lucrative one to invest in. Because it is primarily a property company and not a film producer, its interests are not tied to realising those US revenues through screening Chinese films. So, unsurprisingly, so far AMC screens continue to be dominated by Hollywood movies – as are Wanda screens in China.
Even setting scenes from Transformers in China, and the much reported changes to various Hollywood movie scripts to, for example, change Chinese villains into North Korean ones need to be understood as commercial decisions. They only have incidental soft power payoffs for the Chinese government. Hollywood has always been conscious of what different markets want. And today, given the huge profits to be made in China, it is not surprising that Hollywood plays to that market.
If the Chinese government can derive soft power benefits from that situation, it is also not surprising that they should pursue those payoffs. So yes, Chinese state-owned companies, Chinese privately-owned companies, the Chinese government, and Hollywood are all able to serve their interests in the current Chinese film industry boom. But this does not mean that all those companies and Hollywood are now controlled by the Communist Party of China.
Many corporations have had to take on board the Chinese government's concerns about how it and China are depicted in films. But the government has had to set aside many of its political doctrines of the past, and must now play by the logic of the market to realise its soft power goals.