By the time you read this, AC/DC may have hung up their guitars and school uniforms for the last time. Or they may have announced a new album, to be supported by a sell-out world tour. Such has been the speculation surrounding the band today.
An email sent to Perth radio station 6PR kicked off the retirement rumour frenzy. It continued with an article in The Australian suggesting the rumours weren't true and that the band had booked six weeks in a Vancouver recording studio in May.
But – if the end really is nigh – what musical legacy will the 2003 Rock and Roll Hall of Fame inductees leave? (That's a trick question; the answer is: an enormous one).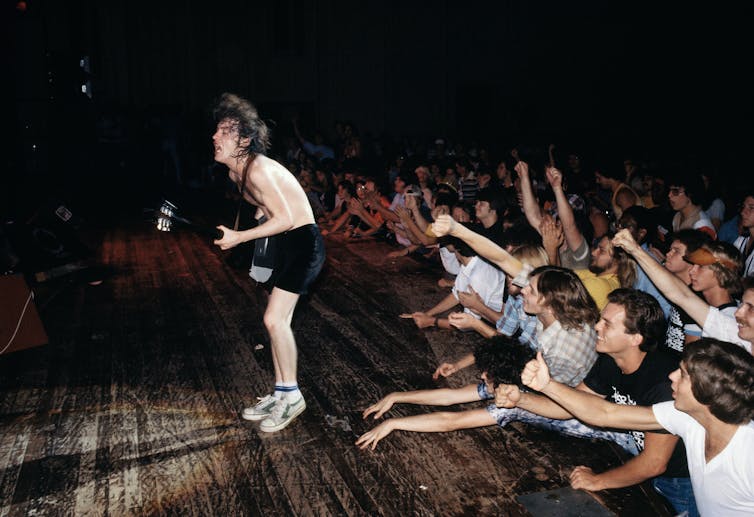 I've spoken to several people today about the band, among them Associate Professor Shane Homan of Monash University, who has written extensively about Australian music.
"AC/DC manager Michael Browning's sustained campaign in the 1970s to break the band in the UK succeeded, where others had spectacularly failed," he told me. And for that alone, he said, they deserve huge credit.
Clinton Walker, author of Highway to Hell: the Life and Times of AC/DC Legend Bon Scott, held a similar view. "Before AC/DC, Australia never had a rock and roll band which consistently broke the UK, and then the US, market.
"AC/DC paved the way for other Australian bands and famous music exports like Nick Cave to succeed on the world stage."
Today AC/DC remain one of the highest grossing hard rock bands of all time, having sold more than 200 million albums worldwide, most of them in the United States. Rolling Stone magazine lists the band as one of the 100 Greatest Artists of All Time.

The potted history of AC/DC will be known to many.
The band was formed in 1973 by Scottish brothers Malcolm and Angus Young, who moved to Sydney as children during the 1960s with their family.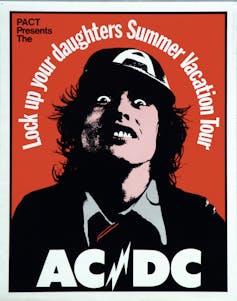 Their older brother George Young was first to learn the guitar and became a member of The Easybeats, one of Australia's successful bands in the 1960s.
Walker contends that AC/DC's success during the 1970s (and beyond) was "big brother's George's revenge on the music industry". The Easybeats were an international one-hit wonder with Friday on My Mind – and George was determined to help his younger brothers Malcolm and Angus (and AC/DC) to succeed for a sustainable future, where The Easybeats failed.
George introduced Malcolm and Angus to another Scotsman, Bon Scott (born Ronald Belford) who would later became AC/DC's iconic lead singer, after founding vocalist Dave Evans left the band in 1974.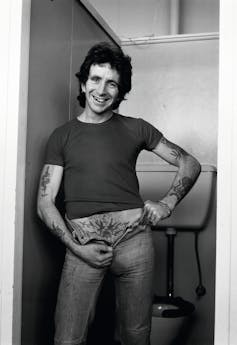 Bon Scott was the charismatic, bagpipe-blowing, kilt-wearing front man of AC/DC until his untimely death in 1980 after a massive night on the town.
At that time the band was working on one of its most successful albums, Back in Black, which sold more than 50 million copies worldwide.
Scott was replaced by the English singer Brian Johnson, who stepped in as lead vocalist for Back in Black and has fronted the band ever since.
It would be hard to name many bands who could go through such a major change in personnel and continue their ascendancy, although the revolving door and AC/DC are well acquainted.
The initial AC/DC line-up also included Larry Van Kriedt and Colin Burgess, the former drummer from Masters Apprentices, who was sacked for being drunk. Members Mark Evans, Neil Smith, Ron Carpenter, Russell Coleman, Noel Taylor, Peter Clack, Rob Bailey, Simon Wright and Chris Slade have all come and gone.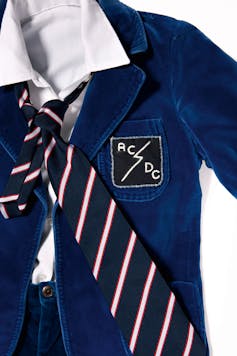 The current line-up includes Phil Rudd, Cliff Williams and Brian Johnson – but Malcolm and Angus remain the core.
The band's name was conjured up after Malcolm and Angus's sister, Margaret, saw the initials AC/DC – alternative current/direct current electricity – on a sewing machine. Like Young's characteristic school-uniform attire – also Margaret's suggestion – it proved an apt idea.
Homan describes the band as "a ferocious live set built upon a great rhythm section, front man and lead guitarist".
Helen Marcou, co-founder of the music advocacy group Save Live Music Australia (SLAM), told me "they laid down the template for raw rock that has been replicated by generations of musicians. Marcou and her partner Quincy McLean named their son, Angus, who is also a musician, after the legendary AC/DC guitarist.
"They redefined the simple form of rock 'n' roll, stripping it back and giving it to us in its purest form."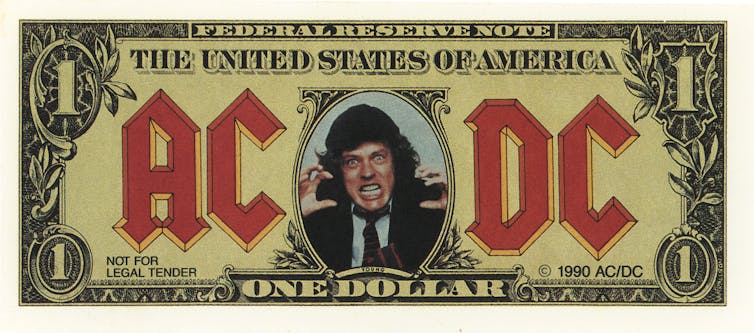 "It was the AC/DC anthem chant Long Way to the Top that helped us [SLAM] rally 20,000 protesters to march on Victorian parliament in defence of live music back in February 2010."
Walker said the band, nestled somewhere between glam rock, local punk and the heavy metal scene in Melbourne, "cut a huge sway in the 1970s when they started because they were playing simple, direct, down to earth (and funny) hard rock and roll".
"The critical difference between the punk movement and AC/DC in the late 1970s, and which was why AC/DC was always more successful than the Sex Pistols or The Clash were ever going to be, was that AC/DC was rooted in rhythm and blues, which was the same as The Rolling Stones. You know, Chuck Berry. Little Richard."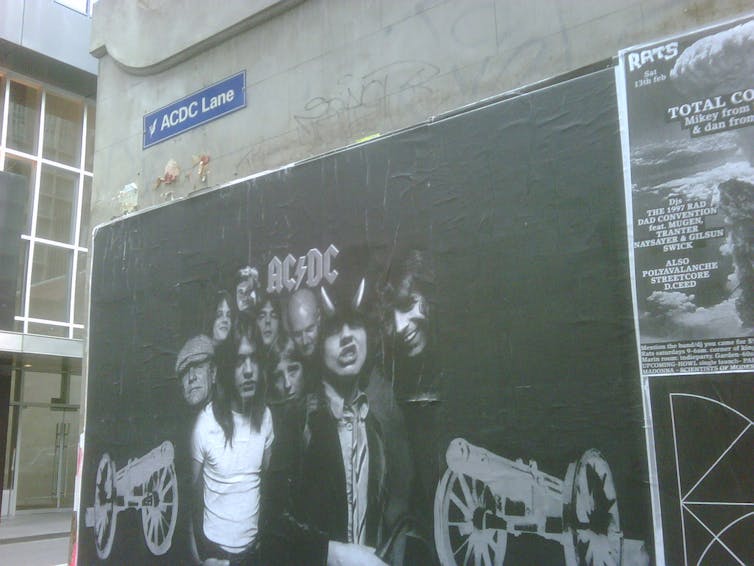 According to Homan, AC/DC were "the clearest example of a working-class band speaking to and for their pub (and stadium) working-class audiences".
During the 1970s, AC/DC lived together in St Kilda, Melbourne (at that time Australia's musical heartland) which Malcolm Young later described as "some of the happiest, and craziest, times of their lives".
Today some of AC/DC's lineage is still in St Kilda, with Dave Stevens, the son of Bon Scott, owning an independent record store, Pure Pop Records, on Barkley Street.
Of course, 40 years and 17 albums later, the band has left other marks on the city, not least the change of "Corporation Lane" to ACDC lane (but without the slash) in 2004.
Will there be more to come from them? Is this really it? Their legacy seems intact either way.